The Learning Journey of a Forex Trader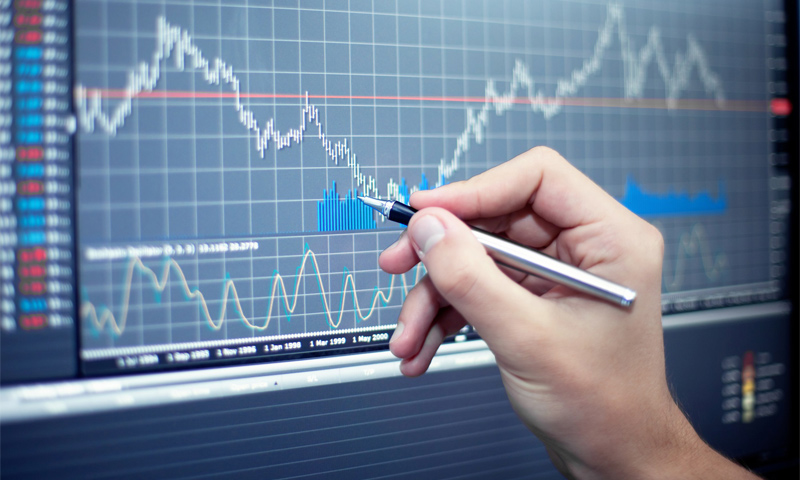 Advertorial
Are you a beginner in the market and don't know where to start? Your charts are cluttered with colorful indicators and you're overwhelmed with the amount of information you follow? Then don't look further – this article will give you a brief and precise guideline on how to approach your Forex learning process – from a beginner to a profitable trader. This article cumulates my own trading experience, and looking back to it now, it would have helped me to a large degree on my trading journey. Whether you trade traditional currencies or Bitcoin, you'll see that there's much more to analyzing the market than only following the latest Bitcoin news and forecast. So, let's start.
Stage 1: The Absolute Beginner
The first stage of a Forex trader is where we all had to start. We get excited by the world of professional traders and want join this elite group with a few weeks of learning. We start learning online Forex trading, try out dozens of indicators and follow simple crossover trading strategies in the hope to become a successful trader. After weeks and months of trials and errors, many beginners give up with the belief that it's impossible to beat the market. However, the persistent traders continue and end up on stage no. 2.
Stage 2: Clarifying the Learning Process
At stage 2, you realize what moves the market and how your learning should be structured. The Forex market consists of market participants which reflect certain behaviors over and over again. In essence, the only force that moves exchange rates is the buying and selling power at any given moment. By realizing this, you start to remove most of your indicators and focus instead on the price-action and the chart.
At stage 2, you realize that technical analysis can do a great work in explaining some of the short-term moves that you see on the chart. Start with the basics – learn how to correctly identify support and resistance levels and how to draw trendlines and channels. Although this might seem easy, if you draw a trendline the wrong way than most other traders won't be looking at the same levels that you see on your chart. As a result, your trendline won't produce the desired support/resistance effects that you hope for.
This stage also shapes your trading style. While you tried to trade on 5-minutes and 15-minutes charts as an absolute beginner, you start to realize that cumulative market psychology (and most technical analysis tools) return better results on higher timeframes. That's why you switch your focus on the 4-hour, daily or even weekly charts.
Learning online Forex trading needs therefore to play a vital role in this stage of your trading journey, and online forums and articles can you help you a lot to better understand the basic principles of technical analysis.
Stage 3: Applying the Complete Toolset
Once you've mastered the main tools of technical analysis and fine-tuned your entry and exit points, you start wondering what exactly lies behind those currency trends that you're trading on. Welcome to the world of currency fundamentals. At this stage, you start to research the economic growth of a country, its inflation and unemployment rate, balance of payments and labor productivity, and its trend of hiking or lowering interest rates.
You start to realize that these factors determine the exchange rate in the long-run, and that breaks of major technical levels are influences by changes in the underlying fundamentals.
Finally, by applying short-term fundamental factors like risk and market sentiment, order flows, expected changes in monetary and fiscal policy and yield-differentials, you start to get the complete picture of how to correctly analyze the Forex market. Add some trading experience and the habit of regularly following the market, and you're on a good way to join the club of successful Forex traders.
if you think the article contain wrong information or you have additional details Send Correction