Non-Oil Growth in UAE Economy Set to Continue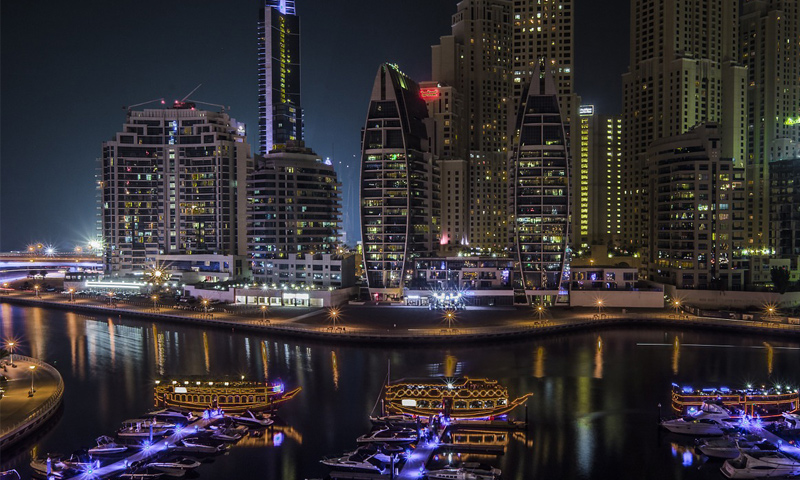 Advertorial  
Fluctuations in the price of oil have created challenging economic conditions for the United Arab Emirates. In 2016, the price of crude oil had risen by two-thirds, but the peaks and troughs have had some impact on oil exports from the Middle Eastern economic powerhouse. To try and lessen the impact on the oil market's volatility, the UAE has made big efforts to diversify its economy.
These efforts are gradually paying off. UAE authorities said that, last year, non-oil trade increased by 1%. The figure may seem modest, but it reflects a growing need for goods from the country other than oil. Its biggest exports include jewellery, cars and cellphones, with much of those goods being sold to neighbouring countries.
Luxury goods and technology are two highly-profitable sectors, but oil remains king in the UAE. It accounts for the vast majority of the country's exports, but with the authorities eager to move into other industries, there is a lot of hope about the future direction of the non-oil economy.
Market Movement
So far this year, it seems that the forward momentum behind non-oil growth is likely to continue. Growth estimates vary, but the signs are that it will increase for 2017. It has had some impact on the markets in both Dubai and Abu Dhabi.
Dubai's DFM has suffered a marginal fall of less than 1% in value from the beginning of May; the ADX in Abu Dhabi rose by 0.64% over the same period. While oil is still king as far as the nation's economy is concerned, the growing reliance on non-oil goods and services may have a profound long-term impact on market movement.
Trying to predict the fortunes of the Dirham may be trickier. When forecasting forex, seeing how the UAE fares when trading with some of its neighbours in the Middle East, as well as its major import and export partners, is necessary. Trade relations with India, China, Japan and Iran should be scrutinised intensely over the coming months.
Diversification
Aside from exporting luxury goods, an ever-widening variety of products and services are proving popular with consumers from home and abroad. Investment in tourism, travel, education, sport and technology are helping to attract visitors to the country. Travel in particular is gaining traction, as both Abu Dhabi and Dubai are international transport hubs.
Vice-President and Ruler of Dubai His Highness Sheikh Mohammed Bin Rashid Al Maktoum said as much, claiming that aviation and travel helped to drive the UAE's economy. The growth of Emirates Group, now a multi-billion Dirham business, has partly helped with that, but the construction of attractions such as leisure parks, hotels, sports venues and skyscrapers have fuelled visitor numbers.
The recovery in oil prices will provide the business community with some welcome good news. However, more eyes will start to focus on aviation, precious metals and tourism, as these sectors are likely to become more important to the UAE. Should oil become less important to the economy, all the investments made by the authorities in other sectors will be vindicated.
if you think the article contain wrong information or you have additional details Send Correction