"Practice 5" ends with graduation of nine participants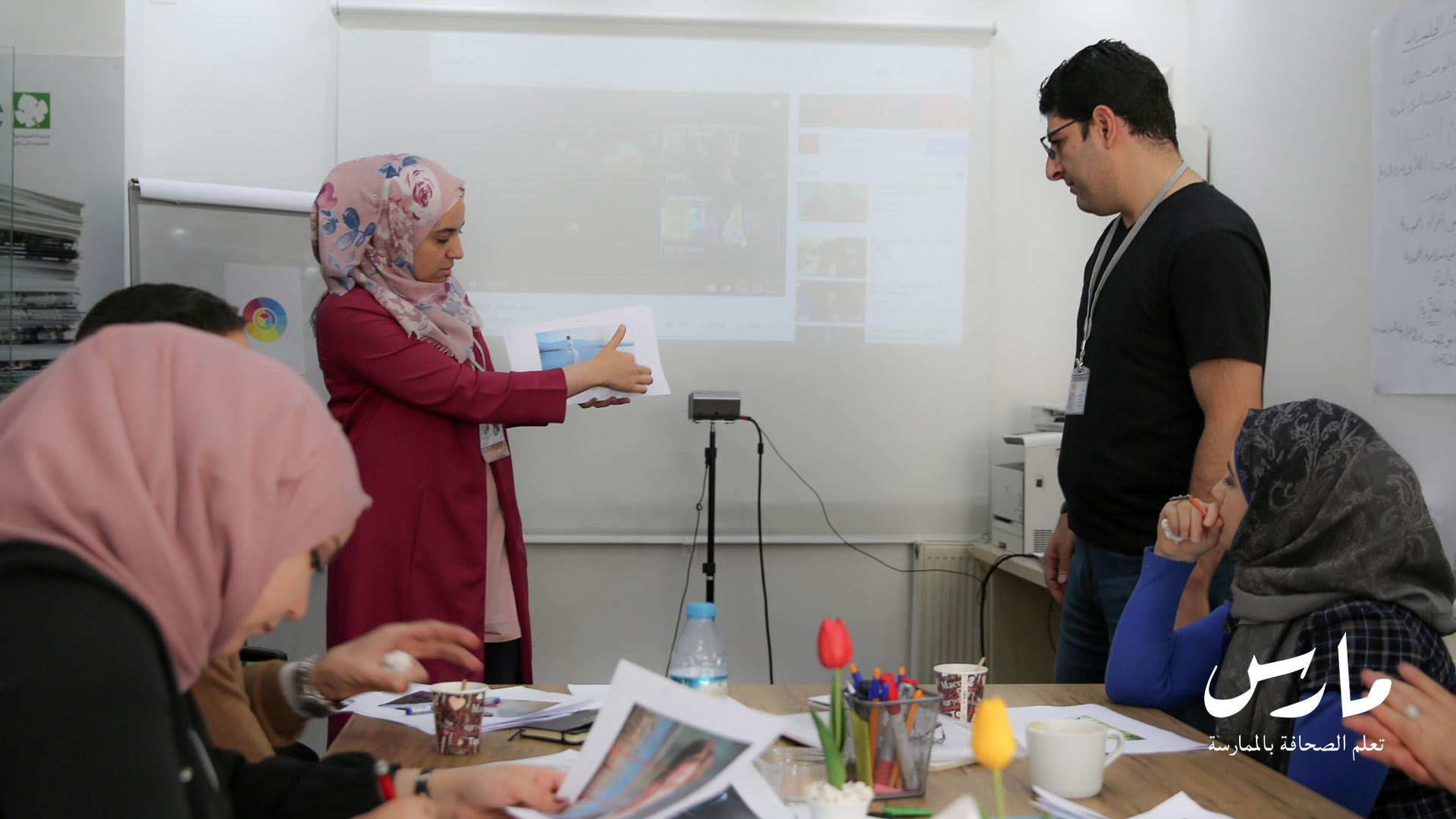 The participants of the 5th edition of Enab Baladi's journalistic training program "Practice" were awarded with graduation certificates on 3 November after the successful completion of the five-week-long training.
The training program concluded with the graduation of the nine trainees who completed their final exams and finalized their graduation projects.
Participants presented nine visual stories as their graduation projects. The projects were based on ideas by the participants themselves and were presented at an assessment session on 27 October.
During the weeks of training, the trainees learned how to write news stories and reports, participated in editorial meetings in the Enab Baladi newsroom, and formed a one-day temporary newsroom, interacting with real-time events and preparing their own news coverage.
The trainees were also introduced to the basics of photography and camera angles. They also learned scriptwriting and conducted outdoor photography tours for the training and for their graduation projects.
The trainees also attended a radio workshop in cooperation with Radio Rozana, organized by journalist Lina al-Shawaf, where they learned to prepare radio scripts and how to produce and host radio programs.
Enab Baladi has been organizing the "Practice" training program since September 2018, and has already trained 42 aspiring journalists in its previous five rounds. On 10 November 2019, Enab Baladi will launch the sixth round of training with the participation of nine trainees and with support from the Canada Fund for Local Initiatives (CFLI).
"Practice" is a journalism training program aimed at students of journalism and literature as well as fresh graduates. The program gives the trainees the opportunity to "practice" journalism in the newsroom and media production departments of Enab Baladi in order to prepare them to enter the job market.
The programs are organized in Istanbul's Enab Baladi offices over six consecutive weeks. In the first four weeks, participants are trained on news writing and journalistic editing as well as on the principal ethical pillars of journalism.
if you think the article contain wrong information or you have additional details Send Correction