"Practice 2" Kicks Off with the Participation of Eight Women Trainees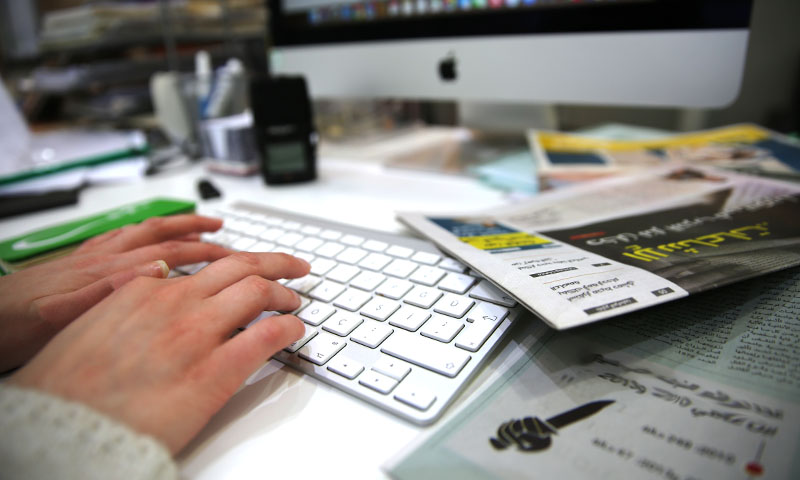 Next Sunday, November 18, the second scholarship under the "Practice" Training Program starts, with the participation of eight young women, who for six weeks will attend various training activities at the Turkish city of Istanbul.
The trainees have been chosen out of 62 Arab and Syrian women applicants, after interviewing and testing 14 of them, who managed to meet the terms announced by the contest.
The training activities offered by the "Practice" scholarship are conducted at the offices of Enab Baladi Organization, Istanbul, for six continuous weeks. The trainees, for the duration of the three first weeks, will receive practical training at the news room on writing news-related materials, editorial activities and conducting interviews, in addition to the ethical principals of practicing journalism and its international standards.
In the fourth week, the trainees will be trained on script writing, photography, video design as to produce reports and visual features, in addition to the basics of e-content management.
During the course of the program, Enab Baladi will provide the trainees with all the needed tools and equipment; computers, cameras, recording equipment, in addition to the curriculum and other useful training materials.
Upon completing the "Practice 2" program and passing the final exams, the trainees will receive a completion certificate from Enab Baladi Organization, under which they will be offered follow-up and supervision for three months, during which features, and investigations will be produced for publication. They will also be awarded letters of recommendation and nomination to work in media organizations.
The second version of the "Practice" program starts a month after the end of the "Practice 1" program, under which nine young women trainees graduated with the required qualifications demanded by the labor market and the skills enabling them to produce news, reports and features, in addition to video stories.
"Practice" is a journalism training program aimed at students of the faculties of journalism, languages and new graduates, offering them an opportunity to have a practical training by practicing in the newsroom and media production departments of Enab Baladi Organization, as to qualify them to enter the media market.
if you think the article contain wrong information or you have additional details Send Correction