"Mares": Three New Journalism Training Scholarships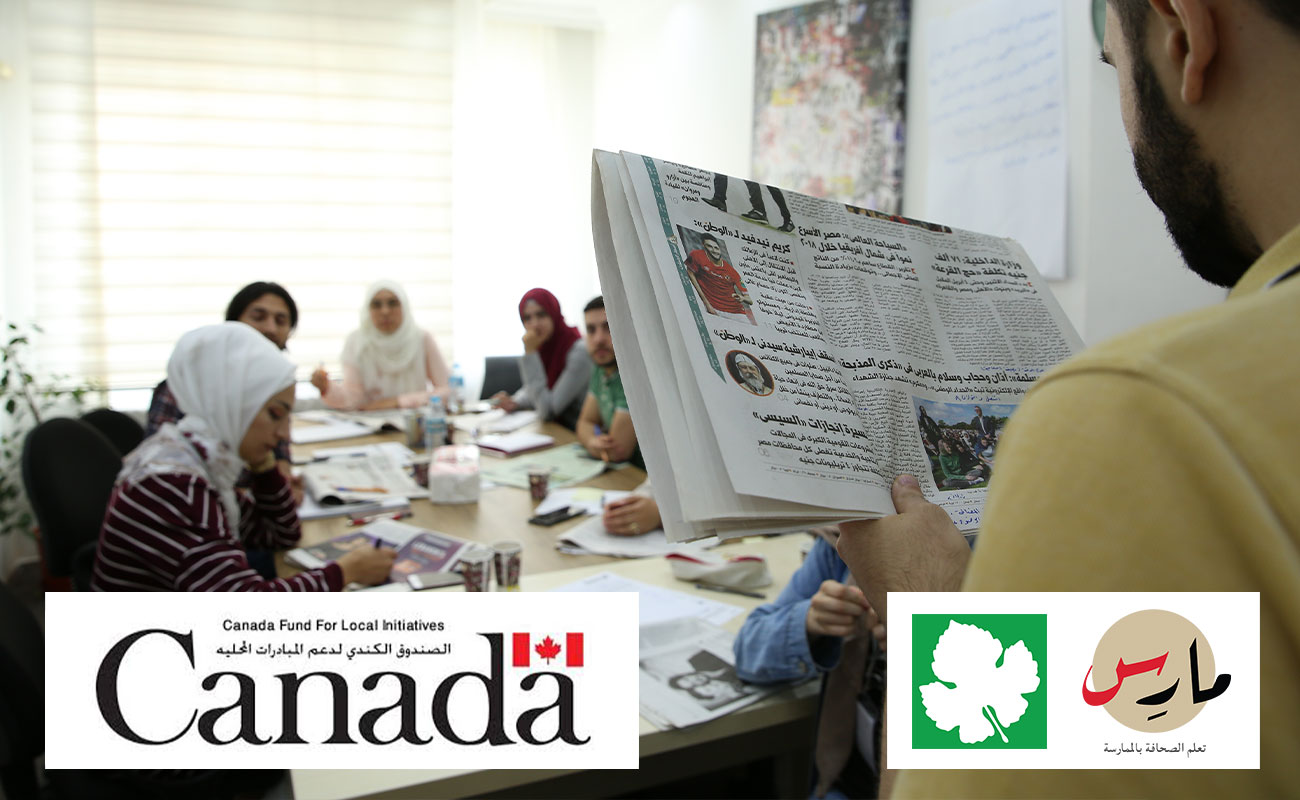 Students are invited to apply for three new free of charge scholarships, launched under the Mares/Practice training program, which Enab Baladi provides in the Turkish city of Istanbul, funded by the Canada Fund for Local Initiatives (CFLI).
The "Mares" program, editions five, six and seven, targets Turkey-based female students of press, media and language faculties and new graduates, offering them access to practical training and practicing journalism in the newsrooms and the media production departments  of Enab Baladi, where local and international professional journalists and experts are to help them acquire the skills they need to become eligible for the media labor market.
Program details
Training duration: Six weeks.
Training location: Enab Baladi's offices in Istanbul.
Training days: Sunday, Tuesday, Friday.
Program schedule
"Mares 5" is to start on September 15 and to end on October 27, 2019.
"Mares 6" is to start on November 10 and to end on December 22, 2019.
"Mares 7" is to start on January 7 and to end on February 23, 2020.
(While applying for the scholarship, kindly pay attention to the starting and ending date of each of the editions).
Training program
The program provides practical training on the following:
Basics of journalism and news-related writing.
Ethical principles of practicing media work.
Journalism-based editing process.
Features.
Basics of data journalism.
Basics of photography and video editing.
Basics of e-content management and skills of the internet-oriented publishing process.
Program features
Throughout the training, Enab Baladi provides the female trainees with tools and devices they will need for the learning process, including laptops, cameras, recording devices, stationery and training references among others.
On Enab Baladi's platforms, a separate section will be allocated to distinctive materials, produced during the training process.
At the end of the program, trainees who pass the final tests will be granted a certificate from Enab Baladi, in addition to recommendation letters and nomination for job opportunities at media outlets.
Excelling trainees will also be granted a training-based job opportunity at Enab Baladi.
Eligibility criteria
Student identification document or recently issued graduation certificate.
Proficiency in Arabic.
Good grasp of English.
Between 20 and 30 years old.
The urge to learn and develop.
Knowledge of current local, regional and international political happenings.
Based in Istanbul.
Willingness to practice journalism following the program.
Part-time availability (three days a week).
Knowledge of using modern technology and research techniques.
Familiarity with photo and video editing software is an added value.
Commitment to attending at least 80% of the training program.
Registration
For those wishing to be part of the training program, use the "Mares" scholarship application link.
Chosen applicants will be informed via e-mail and for final admission, they must pass a preliminary test in general knowledge.
if you think the article contain wrong information or you have additional details Send Correction