"Practice 4": New Journalistic Training Scholarship by Enab Baladi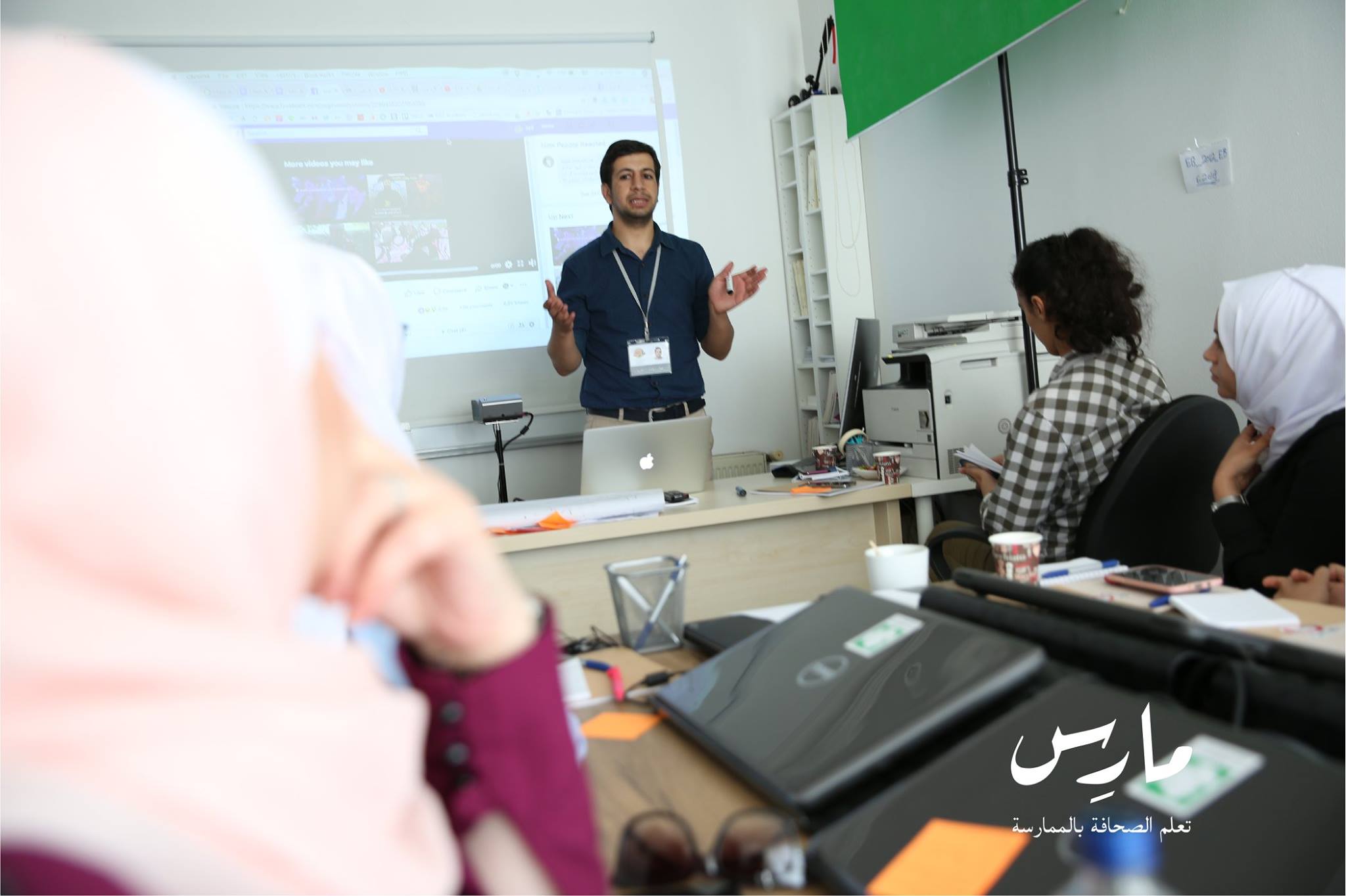 Enab Baladi foundation announces the launch of the fourth round of "Practice" training program, a free of charge practical training scholarship, it hosts at its offices in the city of Istanbul.
"Practice 4" targets male and female students and new university graduates, offering them the opportunity to have a practical training and practice journalism as a profession within the editorial and media production rooms at Enab Baladi organization to prepare them to enter the media labor market.
Practice training program
Program duration: 6 weeks.
Program location: Enab Baladi's offices.
Training days: Sunday, Tuesday and Thursday every week.
Training starting date: July 11, 2019.
The program targets the following persons
Media and Arabic language departments' male and female students and graduates.
The program includes practical training on the following aspects
Essentials of journalism and news writing.
Ethical principles of media practice.
In-depth journalism.
News story/features.
Editorial writing.
The basics of photography, design and video editing.
The basics of e-content management and online publishing skills.
Program Privileges
During the course of the training, Enab Baladi offers the trainees all the tools and equipment needed for the learning processes (computers, cameras, recording equipment, complete stationery, training sources, etc.).
The program will allocate a special section to publish outstanding projects, produced during the training period, on Enab Baladi's platforms.
Upon completing the program, the trainees will receive a completion certificate from Enab Baladi Organization and will be awarded letters of recommendation and nomination to work in media organizations.
Outstanding trainees are offered a training-based job opportunity at Enab Baladi.
Application prerequisites
High school completion certificate as a minimum.
Arabic language proficiency.
Knowledge of English language.
20 to 30 years old.
The derive to learn and develop.
Knowledge of the current local, regional and international political state of affairs.
Based in Istanbul.
Part-time availability (three days a week).
Knowledge of using modern technology and research techniques.
Familiarity with photo editing and editing software is an added value.
Commitment to attending at least 80% of the training program.
For those wishing to be part of the training program, use the "Practice" scholarship application link. The applications are to be received until February July 5, 2019.
Chosen applicants will be informed via e-mail and for final admission, they must pass a preliminary test in general knowledge.
if you think the article contain wrong information or you have additional details Send Correction