Film about a Syrian Girl: a Mother of Two and not 15 yet (video)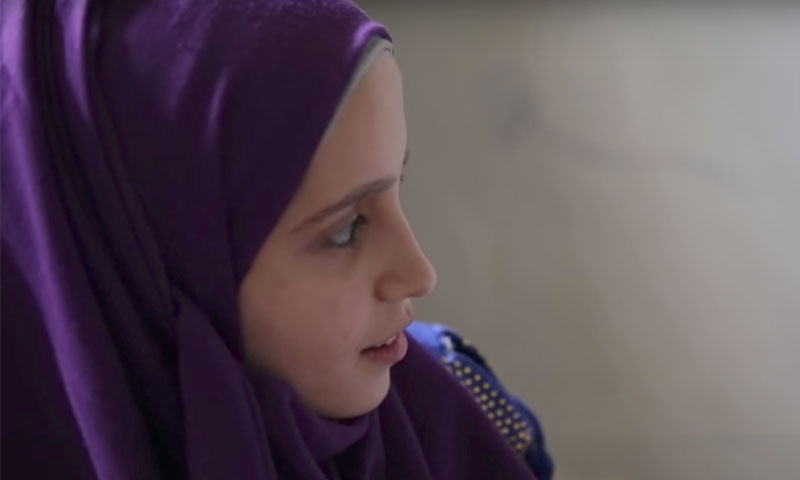 Theirworld charity organization has launched a documentary about a Syrian girl, who got married at the age of 12, and a mother of two daughters, as a part of a campaign against child drop out.
The organization has issued a series of videos about Syrian girls, who had not received any sort of education due to the conflict in Syria, celebrating the International Day of the Girl Child that has been taking place since 2012, on October 11.
In the video, documenting her life, Asma, a Syrian girl and a refugee in Turkey, says that she wishes she were at school now. Suddenly, and not 15 yet, she found herself as a mother of two daughters.
The United Nations Children's Fund (UNICEF) denounced child marriage. The organization issued a report yesterday showing that one girl in seven, between 15 to 19 years old, is subject to forced marriage worldwide. In developing countries, out of three girls, one marries before 18.
According to UN's statistics, 62 million girls do not attend school around the world, and another 16 million girls are at the risk of losing their education.
According to the same report, there are 1.1 billion girls in the world.
Asma says that she is suffering posttraumatic stress disorder (PTSD) after her family left Syria and fled to Turkey in search of a safe place. She also says that she keeps struggling to cope with the pressures of early marriage and taking care of her children.
"I wish that I were in my country, at school with my children. My dream was to become an art teacher. […] I feel sad when I see my brother going to school."
In February 2016, world leaders pledged to help Syrian children continue their education, but statistics indicate a lack of commitment, with two million Syrian children dropping out of school in the country and abroad.
Theirworld organization intends to present the rest of the videos, addressing the issue of Syrian girls, gradually throughout October.
if you think the article contain wrong information or you have additional details Send Correction