Samira Masalma Proposes Inquiry into Coalition Spending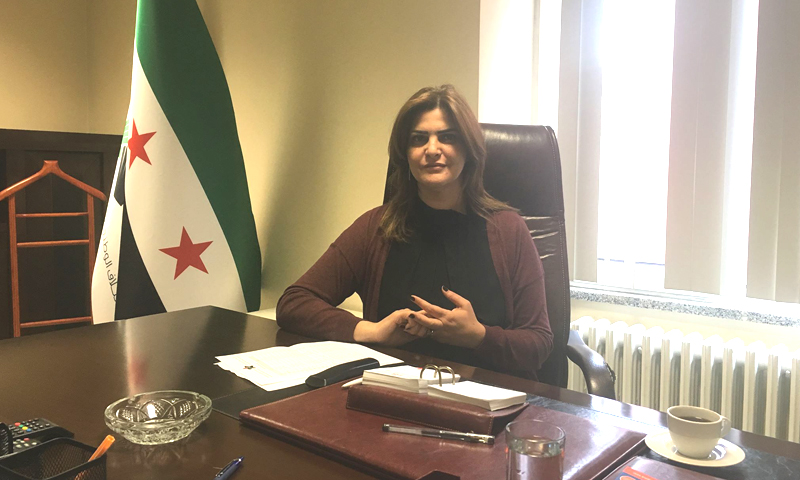 Samira al-Masalma, deputy president of Syria's main political opposition, said that she is unaware of the methods by which the political body received money, stating that her work focused on fighting "extremist ideas" within the group.
In an interview with the German channel DW, Masalma responded to a question from the broadcaster, "Where was all the money spent that the coalition has paid," by saying "I don't know where this money went."
The Syrian opposition official continued, "The coalition should be a political leadership, not relief. There are groups specialized in that. We need to look at their finances and how it was spent."
Masalma said that she was fighting "extremist ideas" from inside the Syrian National Coaltiion and that she had been stopped from speaking by some "extremist groups" present as a bloc within the coalition.
She said in an interview published by the channel on Friday, December 16, that the coalition was composed of blocs, including the "councils bloc," which "works on its own and is trying to dominate the coalition," as well as the "military leadership bloc, which we do not know if it represents the military leadership or not."
The coalition vice president, who has previously worked as an editor at the Tishreen government newspaper, added: "We demand and we ask these blocs, which have spoken in the name of the military leadership, in the name of those talking, in the name of the groups working on the ground — are they only there for for elections."
This article was translated and edited by The Syrian Observer. Responsibility for the information and views set out in this article lies entirely with the author.
if you think the article contain wrong information or you have additional details Send Correction