Regime Detains Women, Children in Mosque Near Barzeh for Second Day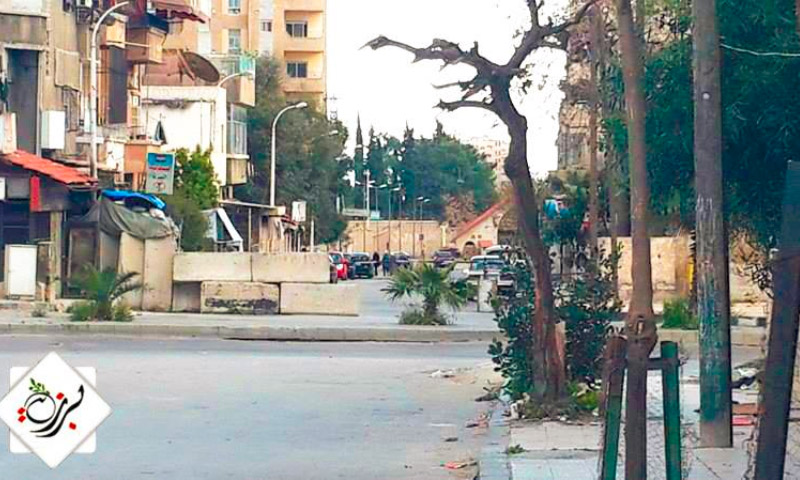 Protesters in the capital call for the release of women and children detained by regime forces since Wednesday
A protest broke out in the town square of the Barzeh district in Damascus on Thursday evening, March 17, with protesters calling for the release of women and children detained by Assad's forces since Wednesday, coinciding with the ongoing closure of the Barzeh road.
The protesters demanded the release of prisoners from the Syrian regime's prisons and the opening of the entrances and roads of the district which regime checkpoints have totally shut to civilian traffic since Wednesday evening.
Regime affiliates have detained a number of women and children inside the al-Khanasa Mosque in the western area near the district since Wednesday evening, according to the Facebook page of the local coordination council.
Local media activist Adnan al-Dimashqi told Enab Baladi that the Barzeh road was completely closed for the second day running, indicating that the regime was preventing the entry and exit of civilians to the area.
The "Damascus Now" Facebook page said that the Barzeh road was still closed "after militants attacked and kidnapped a soldier there."
Most of the Barzeh district is under the control of the Free Syrian Army, and signed a truce with the Assad regime about two years ago, which included a ceasefire, opening roads to civilians, allowing the entry of aid, and releasing prisoners, but the truce has since been subjected to a number of breaches.
This article was translated and edited by The Syrian Observer. Responsibility for the information and views set out in this article lies entirely with the author.
if you think the article contain wrong information or you have additional details Send Correction