Legal representation hampered by borders, deported Syrians lose property in Turkey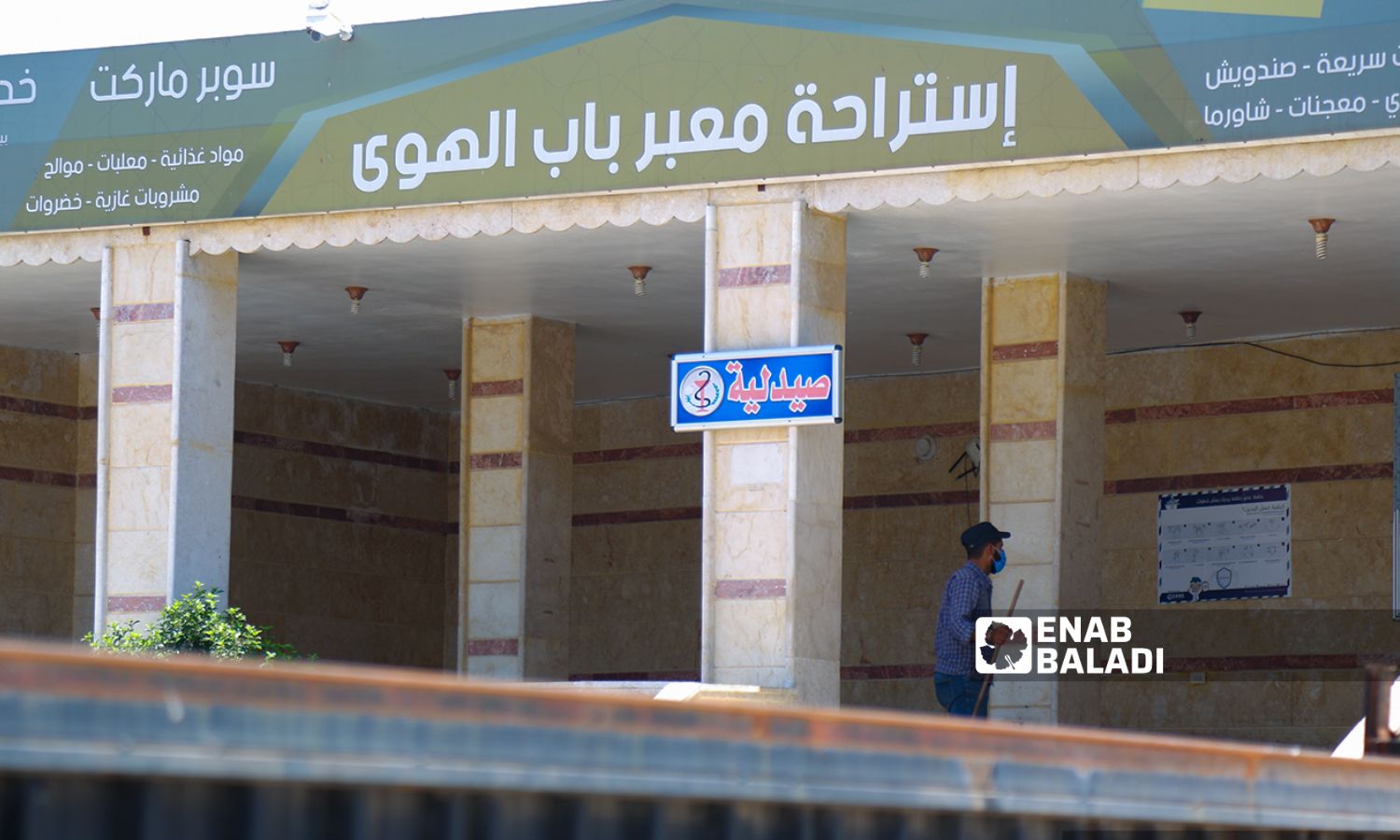 Enab Baladi – Khaled al-Jeratli
The possibility of sudden deportation for Syrian refugees in Turkey has created an obsession over the past five years, a disturbing feeling that carried with it many details that meant a lot to them, including the demolition of what they were able to build on the level of their practical life as refugees in another country.
According to many cases monitored by Enab Baladi during different times of time, one of these fears is the deportation of business owners or owners of companies and shops in Turkey, as the deported person cannot legally access his property to sell or dispose of it if he is deported to Syria.
Sudden deportation causes confusion and loss of the rights of many, especially those who were unable to organize agencies authorizing lawyers or their representatives to collect their rights or pursue their affairs and interests that remained stuck inside Turkey.
One of the most prominent reasons for this problem is the immediate deportations followed by the Turkish Immigration Department in dealing with some refugee issues, as they are not even given time to pack their belongings and settle their situation in the country.
Directly towards the Syrian border
The stories of deportation that Syrians have experienced over the past years have many causes, some of which are for legal reasons, and others are simple, such as a Syrian who was deported from Turkey because he was a witness in a court case and another because he filed a complaint against a Turkish citizen.
Illegal entry is considered a reason for deportation, as happened with Muhammad, 55, who told Enab Baladi that the Turkish police arrested him days after he entered the country illegally, where he rented a house and furnished it, but after his deportation, he had to tell the house owner to sell the furniture in order to fulfill his financial obligations.
Other stories of Syrians who were deported from Ankara without known reasons, as the police entered their homes and took them to deportation centers without a reason or explanation.
In a previous interview with Enab Baladi, refugee Ahmed Yahya Yassin, who resides in the city of Azaz in the northern countryside of Aleppo, said that police officers raided his house in the Kahramankazan area of the capital, Ankara, after 3:00 am, on December 13, 2022, and confiscated phones and asked him to sign some papers.
Yassin, who had been residing in Turkey for ten years, added that the refugees deported from the region on the same day, numbering about 80 families, were transferred to a police station in the region, then to another prison in Ankara amid detention conditions he described as "bad and unhealthy," from the lack of hygiene, ill-treatment, not informing them of the reason for the arrest, and providing very little food that is not commensurate with the number of detainees.
Yassin stated that he left an amount of about 60,000 Turkish liras in his house, and his brother, who resides in Turkey, told him that the money was no longer there, along with his laptop, as he had left it before the raid.
Cross-border legal representations
If a foreign citizen residing outside Turkey wants to appoint a lawyer or authorize a Turkish citizen in Turkey, of all kinds, he does so through Turkish consulates. However, northern Syria has a special situation, as it does not have a government department representing the Turkish government, such as the consulate or the embassy.
As for the Syrian residing in the areas of influence of the opposition, the possibility of reviewing the Turkish consulate in the areas of influence of the Syrian regime is considered almost impossible because of the security risks that the review entails since most of the residents in the region are wanted on political charges, or are being prosecuted for failing to complete the compulsory military service.
The Turkish lawyer, Gülden Sönmez, told Enab Baladi that the situation in Syria has special circumstances with regard to legal cases, as Turkish lawyers are always able to bypass some laws due to the conditions of the war in Syria.
For the sake of legal representation, Sönmez said that an individual residing in Syria cannot deputize a lawyer or a member of his family in Turkey in light of the absence of legal institutions linking the two countries in the northwestern regions of Syria.
Because of the circumstances of the war, this obstacle can be overcome by bringing an employee from any notary public office in the border states to one of the crossings between the two countries, accompanied by a Turkish lawyer, and the parties meet at the border crossing to make a legal representation.
While this method is considered limited to the case of a legal deputation for a Turkish lawyer only, as a Syrian residing in Syria cannot make a legal representation for a member of his family in this way.
In general, owners of money tend to hire a lawyer to represent them than their family members, according to the Turkish lawyer, especially since these cases are related to money or property, as the lawyer is more reliable in the legal context than relatives.
Legal rights preserved
Turkish law obliges lawyers to transfer personal funds and property to their agents through accredited shipping and remittance centers in Turkey, such as the Turkish Post and Shipping Corporation (PTT), given the spread of branches of these centers in Syria.
The lawyer, Sönmez, indicated that many cases of deportation of Syrians took place previously, noting that they had sums in their bank accounts that they could not access later.
In this regard, the lawyer can start legal work to collect the money and then send it to the client through the Turkish remittance and shipping centers spread in northwestern Syria.
In the event of a specific legal context or detail, the lawyer can enter Syria to meet his client and hand him personal files or documents.
Sönmez told Enab Baladi that she visited Syria more than once in this context, and the most recent of these visits was to the city of Jindires, northeastern Aleppo governorate, in mid-February.
The lawyer added that some laws can be bypassed by lawyers with one sentence, "There is a war in Syria, and this law cannot be applied at this time."
On these considerations, lawyers can go to Syria as long as their clients reside in the same area.
Turkey has already "forcibly" deported Syrian refugees, although they possess identification papers, but it returned a large part of them during different periods of time after the spread of videos of the deported refugees proving that they had official documents.
In the context of accusations against the Turkish immigration services of committing violations against refugees in detention and deportation centers, a Turkish human rights body filed a lawsuit with the Public Prosecutor in Gaziantep state against the "Oğuzeli" center after a report proving violations by the center's employees against the refugees.
Human Rights Watch said on October 24, 2022, that Turkish authorities arbitrarily arrested, detained, and deported hundreds of Syrian refugee men and boys to Syria between February and July 2022.
Deported Syrians told Human Rights Watch that Turkish officials arrested them in their homes, workplaces, and on the street, detained them in poor conditions, beat and abused most of them, forced them to sign voluntary return forms, drove them to border crossing points with northern Syria, and forced them across at gunpoint.
Four days after the report was published, the Turkish Immigration Presidency issued its response, describing it as "scandalous and far from reality." It also described Turkish policy as "exemplary" in dealing with refugees.
At least 3,500,964 Syrian refugees reside in Turkey, according to the latest statistics issued by the General Presidency of the Turkish Immigration Department, on March 15.
if you think the article contain wrong information or you have additional details Send Correction