Hostile refugee environments leave grave impact on Syrian children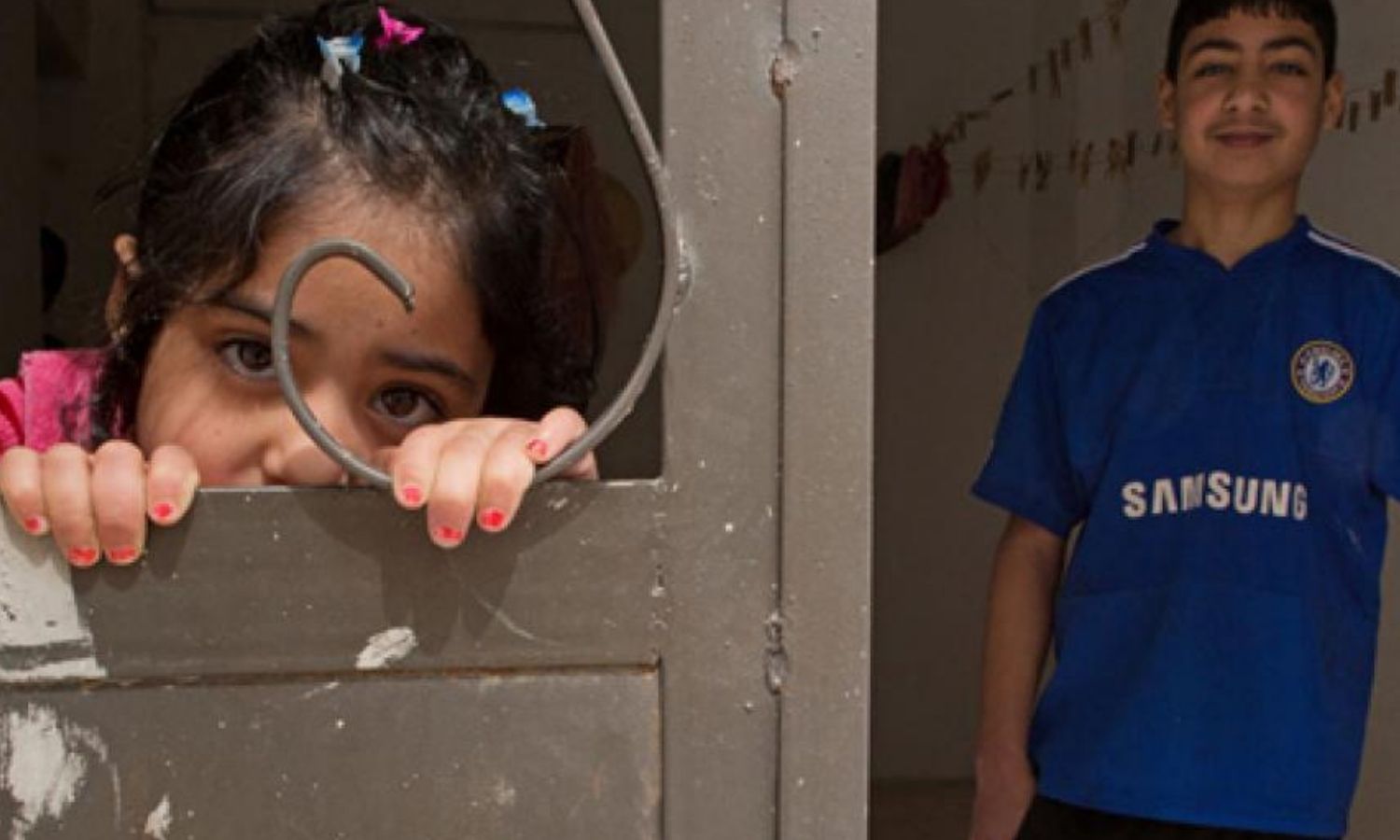 Enab Baladi – Lujain Mourad
Thousands of Syrian children experience a state of instability and constant fear of being a victim of racism as they live in countries that describe them as "displaced" and "guests." Such a situation reinforces their feeling of not belonging to the host country and further impedes their integration.
While Syrian children in Lebanon, Jordan, and Turkey face many problems, the pressures on the children have increased as a result of their families' fears of refugee repatriation plans that demolish all attempts at stability.
These circumstances result in many problems, most notably the denial of children's right to education, in addition to psychological and social effects on children's present and future.
Enab Baladi discusses with a psychiatrist and a family therapist and social worker the impact of the absence of appropriate conditions for the integration of Syrian children in Lebanon, Jordan, and Turkey on children and presents their proposals for solutions that limit the corresponding consequences.
"Just guests"
"You are just guests; you must not make mistakes," is the phrase that Tasneem Yunis, 17, and her classmates heard over and over again from the principal of her school in Istanbul.
Although she has been living in Turkey for about seven years and is fluent in the Turkish language, this did not prevent her from being exposed to many racist attitudes at school, according to what she told Enab Baladi.
Yunis added, "I have been studying in Turkish schools for a long time, but I am always forced to face situations that make me feel insecure."
Although Yunis has many Turkish friends, any problem between Syrians and Turks is reflected in the way colleagues and teachers deal with her.
"I do not like Syrians, and I am not obligated to love them, and they are responsible for making me a racist person," are words Yunis hears every day from the teacher in charge of her class.
"Even if we encounter a problem, we avoid going to the administration for fear that they will hold us responsible, and we will be punished for a mistake we did not commit," Yunis added, pointing out that some of her classmates were expelled from school and punished because of a problem between them and Turkish students, while the Turks were not punished.
The situation is no different in Lebanon, as the 11-year-old Abdul Hakim al-Qaq studies in the evening shift in a Lebanese school in the Mount Lebanon governorate, which makes his contact with Lebanese children limited to playing hours with the neighbors' children.
A Lebanese woman prevented her children from playing with Abdul Hakim, saying, "Do not play with the Syrians, play alone, you are Lebanese," according to what the child's father, Adib al-Qaq, 53, told Enab Baladi.
"My young son could not deal with such a situation, he just went home sad."
Activists also circulated on social media a video of a Jordanian father talking about a situation between his daughter and two Syrian children, as one of the two children said, "It is their country, not ours," asking his brother to leave the swing so that the Jordanian girl can play.
The father criticized the situation the Syrian children live in Jordan, apologizing for the racist attitudes they are exposed to.
"Instructions" reinforce fears
The daily life of Syrian refugees has turned into constant fear in light of the escalation of talk about plans to return refugees and their implementation in Lebanon and Turkey.
The issue of being the next target of deportation plans has become a "topic" children hear in schools, public places, social media, and even in their homes.
Lebanon-based Adib al-Qaq said that he is forced to remind his children that they are guests in this country and warns them not to interfere in any problem that may be a reason for their deportation.
"Even if a small problem occurred in the neighborhood, I force my children to return home for fear that they would bear the responsibility and be the victim of a problem that has nothing to do with them," al-Qaq said.
"We have nothing to do with it. We are guests in this country," a phrase that al-Qaq repeats to his children constantly, but these warnings are not enough to save him from the state of anxiety he experiences while his children are outside the house, he added.
In Turkey, the situation is no different. Many Syrian children in schools are exposed to discriminatory attitudes that, in some cases, amount to physical abuse.
According to what Enab Baladi monitored, even if the child is a victim of racist attitudes, the parents avoid filing a complaint and consider it useless because the other child is Turkish or for fear that the problem will worsen.
This pushed many parents to refrain from sending their children to school for fear of harm from which they would not be able to protect them.
Environment that hinders integration
Phrases and attitudes that show the non-acceptance of the presence of Syrian children by the surrounding environment in countries of asylum impede the process of integration and generate great fear for them.
The feeling of dispersion, confusion, and loss of identity grows among children who are prevented from moving and working, or who feel inferior in societies that reject them or limit their abilities and ideas, and prevent their right to expression, practice activities, and obtain the right to education and medical care, says social worker and family therapist Asmaa al-Jrad.
Whether this situation is related to the existence of a direct law, or situations that reinforce this feeling, or the fears of the parents, children feel constant fear and a loss of psychological security.
In addition, they lose ties and connections between themselves and others, which generates anxiety and intense tension in children, a tendency to isolate and shrink, frustration, and an inability to form friendships or achieve personal success, al-Jrad told Enab Baladi.
Al-Jrad warned that this feeling turns into aggression, a desire for revenge, and a tendency to sabotage and harm as an expression of protest and non-acceptance of this discrimination and racial segregation, and the desire to break laws.
Psychiatrist Ismail al-Zalaq told Enab Baladi that the need for belonging is essential for children, and it begins with belonging to the family, then to society, and to the school as a community institution.
As a result, children feel that there is a barrier between them and society, an inferior view of themselves, as they feel that they are less than others, and this is reinforced by their exposure to bullying and racist expressions, says al-Zalaq, pointing out that this condition limits the children's abilities and makes them unable to form social relationships.
It can also turn into physical problems in some cases if the racist problems they faced were significant, according to the doctor.
Children may be alienated from their basic identity and avoid speaking in their mother tongue, and may also ask their families to avoid speaking in their language in public places for fear that their identity will be known, according to the psychiatrist.
Their future
The future of children varies according to their reality, as they can identify with the personality of the host country, embodying its culture, ideas, language, and way of living and dealing, detaching themselves from their history, culture, and civilization, and perhaps from their religion, principles, and values as well, according to the social worker.
In some cases, people may live throughout their life in confusion, unable to return to their country, and unable to progress and develop in countries of asylum, al-Jrad said.
In the third case, they can adapt and preserve their identity to the extent that it allows them to integrate with the new society, and they can preserve their past and invest in their present and future in the new country.
Al-Jrad believes that in the presence of countries that can grant Syrian children passports, most children will seek to reach those countries so that their roots will gradually separate from their country.
Solutions
Most of the Syrian refugees live in constant anxiety, and the parents face great fears that their children will be harmed amid their inability to change the reality.
The psychiatrist told Enab Baladi that parents should establish a safe, balanced and supportive relationship with their children so that they are able to talk about their fears and share them with their parents.
Parents should also avoid increasing the burden on their children and reinforcing their fears of society, and not blaming them for this fear by accepting these feelings and helping them to absorb the surrounding environment, according to Dr. al-Zalaq.
This comes by reminding the child that there are good people in the surrounding environment with whom he/she can form good relationships and others who will not accept their presence.
The psychiatrist also recommended that parents strengthen children's belonging to their country and the feeling that they are able to succeed by highlighting cases of children from their country who succeeded in asylum countries.
In her turn, the social and educational specialist Asmaa al-Jrad recommended raising awareness and continuous training on new patterns while preserving the original identity of children and their families who are living similar experiences.
She pointed out the importance of establishing associations, centers, and programs concerned with this category, which is bi- or tri-cultural.
if you think the article contain wrong information or you have additional details Send Correction