Al-Assad appoints Ali Mahmoud Abbas as Defense Minister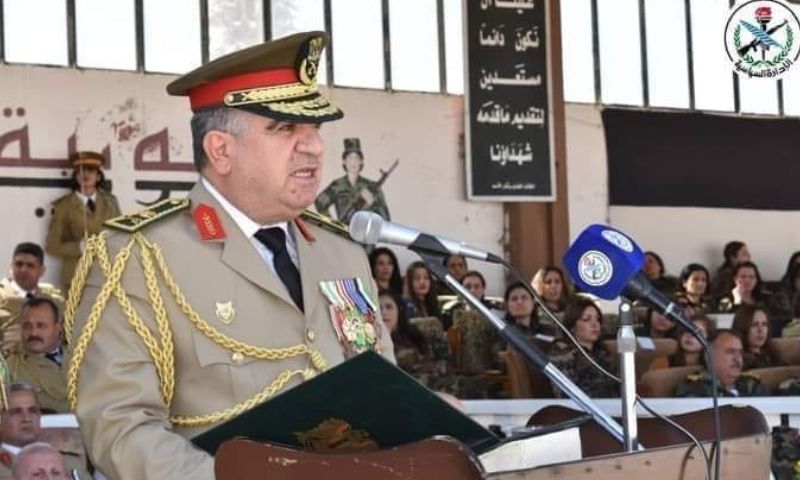 President of the Syrian regime, Bashar al-Assad, appointed Major General Ali Mahmoud Abbas as Minister of Defense, succeeding General Ali Abdullah Ayoub, who took over the ministry four years ago, the state-run Syrian Arab News Agency (SANA) reported on 28 April.
Abbas, of Ifra village in the Wadi Barada area of Damascus countryside, is the fifth defense minister in the regime's government since the outbreak of the Syrian revolution in 2011.
The position of Minister of Defense was held by several names that came to the fore in succession on the military scene and were entrusted with the responsibility of managing the battles and military science in various cities and towns of Syria, which resulted in widespread destruction of infrastructure, in addition to the internal displacement of millions of Syrians and the asylum of millions of them in different countries.
On 2 January 2018, Ali Abdullah Ayoub took over the Defense Ministry, succeeding Fahd Jassem al-Freij, who led the ministry after the assassination of Daoud Rajha, as part of an explosion known as the "crisis cell" bombing, which targeted the National Security building in Damascus, in July 2012.
Before Rajha, Ali Habib held the position from 2009 until August 2011.
Five generals held the position during the revolution, while the former minister, Mustafa Tlass, maintained the position of Defense Minister for 32 years during the rule of Hafez al-Assad before he was replaced by Hassan Turkmani, who was dismissed from his position in 2009 and killed in the bombing of the National Security Building in 2012.
if you think the article contain wrong information or you have additional details Send Correction