Regulatory plan of archaeological village of "Si'e" prevents its residents from urban expansion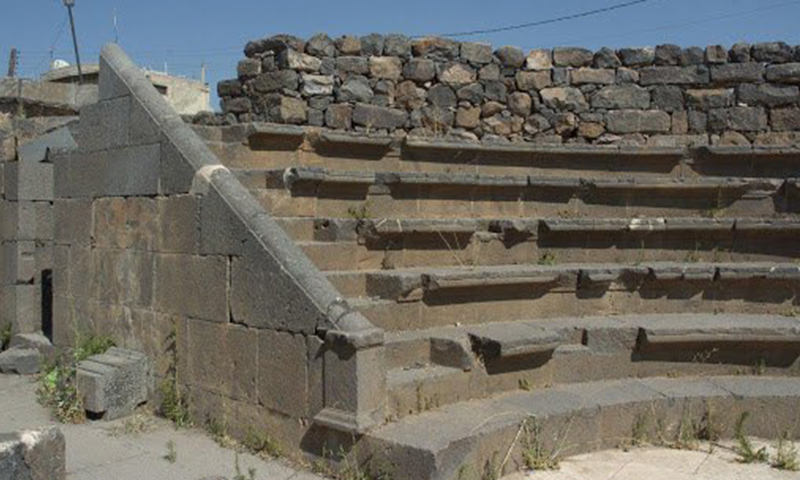 According to what was reported by the local newspaper al-Watan on 12 October, the residents of Si'e, a village affiliated to al-Qanawat town, eastern As-Suwayda province, have complained about the delay in issuing the village's regulatory plan.
The newspaper reported that the villagers have been waiting for the regulatory plan for ten years now, which prevented their construction expansion, and forced them to live in their old houses under the Syrian Antiquities Law.
The newspaper also quoted citizens from the region who said they tried to build on farmlands under agricultural licenses issued by the Directorate of Technical Services because of their inability to expand and build inside the village. However, the villagers mentioned that they were not allowed to build on agricultural lands owing to the 2009 "land classification guidebook."
According to the guidebook, construction is banned within agricultural lands. Besides, building licenses are only granted to those who own a four-donum land area (4000 square meters). According to the residents, this licensing condition cannot be achieved due to the village's mountainous nature.
The newspaper also quoted the head of the al-Qanawat town's council, Osama al-Hijri, who said that the Directorate of Technical Services is currently organizing the village intending to issue a new regulatory plan for it.
Al-Hijri added that the regional committee was addressed to reconsider the village's organizational plan, which included many mistakes. He also said the village's regulatory plan was supposed to be issued several years ago.
According to the newspaper, the Head of the Technical Department in the Directorate of Technical Services in As-Suwayda, Ghazi al-Halabi, said that work is in progress to issue a new organizational plan for the village after avoiding all the mistakes of the old plan.
Article (1) of the Syrian Antiquities Law promulgated in Legislative Decree No. "222" of 1963 and its amendment No. "1" of 1999, state that the movable or immovable properties that man built, manufactured, produced, wrote, or drew before two hundred calendar years or two hundred and six Muslim calendar years, are considered as antiquities.
The article also says that antiquity authorities can consider the movable or immovable properties of a more recent period as antiquities if they see that these properties have historical, artistic, or national characteristics, and a ministerial decision is issued for that purpose.
A regulatory plan is issued to develop and reconstruct an area qualified for this purpose, whether it was a new area, an expansion of a previous plan, or the replanning of an area destroyed for whatever reason.
Any area's regulatory plan identifies its needs of residential, administrative, and commercial centers, schools, parks, industrial and handicrafts areas, and services essential for developing the country within 25 years.
if you think the article contain wrong information or you have additional details Send Correction