Syria's Military Housing Establishment puts properties up for public auction… who are their owners?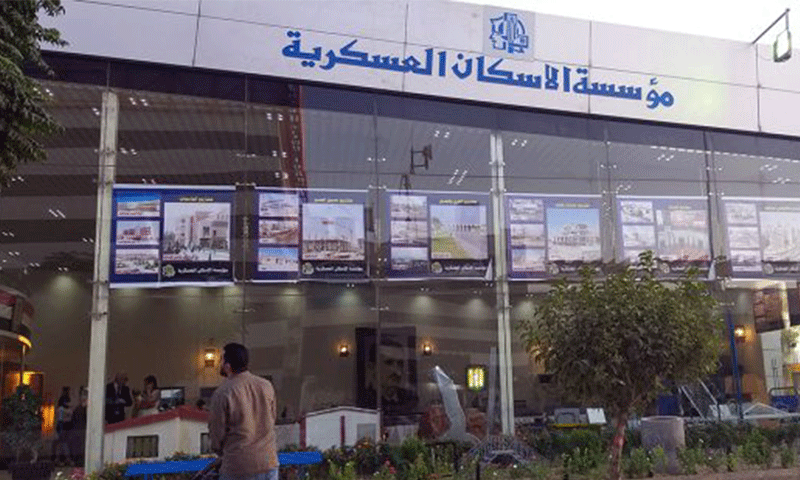 The Military Housing Establishment in Syria started on 16 June, a public auction to sell a number of houses, offices, and shops in a number of Syrian provinces.
Based on what was published by the state-run Syrian Arab News Agency (SANA), the auction will last until 17 June, according to the Director of Media Branch of the Military Housing Establishment, Wadih Shammas.
According to Shammas, the buildings offered for sale at the auction are distributed in al-Jazira 26 in the Mashrou Dummar area in the Syrian capital, Damascus, and Masyaf area of rural Hama province, al-Zahira al-Jadida suburb and al-Hamadaniah in Aleppo province.
In addition to the al-Zakzakaniyah project in Lattakia province, Baniyas residential suburb, al-Zahra al-Jadeeda neighborhood, besides four villas in Dahiyat al-Assad in Homs province.
The housing establishment started the "Towers" project in al-Jazira 26 in the Mashrou Dummar area in 2015, which is expected to be finished next year, according to Shammas.
The project has eight residential towers; each consists of 17 floors with a total area between 110 and 180 square meters (m²) per apartment.
Why are these properties put up for auction?
According to the Syrian Civil Procedure Code, these properties and shops are offered for public auction after their seizure because their owners failed to pay their financial obligations.
The foreclosure of the houses constructed by the Military Housing Establishment might also be due to their ownership by dissident officers from the al-Assad regime's army; therefore, they were auctioned for sale.
Moreover, a property can only be sold in the public auction after its registration in the cadastre, according to the provisions governing the Land Registry No. 188 of 1926.
In 2015, the Syrian Prime Ministry issued Circular No. 463, requiring citizens to obtain prior security permit before selling or disposing of property owned by them.
Nevertheless, the circular excluded private banks from the requirement of obtaining a security permit for the foreclosed properties of debtors.
In February 2018, the Minister of Justice issued a circular prohibiting the public auction sale only after obtaining a security permit.
This affected the interests of a large part of Syrians wishing to sell their properties in public auctions for different reasons, such as removing condominium and property distribution between several persons (the heirs) or fulfilling a debt on the property owner to another person.
if you think the article contain wrong information or you have additional details Send Correction