Slight improvement of Syrian pound against USD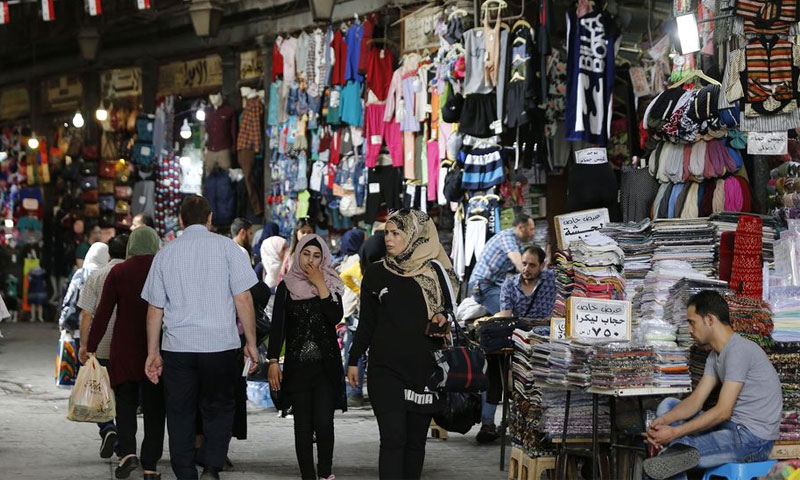 According to the website of Syrian Pound Today, the pound bounced back on Wednesday 4 December from its recent plummet, to reach 835 SYP per USD to sell and 820 SYP per USD to buy.
The value of the Syrian Pound (SYP) had rapidly plummeted against the U.S dollar, during the past week, coming close to a record of 1,000 pounds to USD.
The value of the SYP improved in northern Syria, according to Enab Baladi's correspondent, after it hit a new low of 900 SYP to USD. The exchange rate improved since last night, as its selling rate climbed from 880 to 840 to 805 SYP per USD.
The official exchange rate of the Central Bank of Syria also changed from 436 to 434 SYP per USD on Wednesday 4 December.
The Central Bank called on Syrians not to be tricked by the exaggerated exchange rates promoted by baseless profiles and accounts on different social networking sites, claiming that the documents published on different sites about the Central Bank's intervention sessions are "forged".
This improvement comes as a result of the initiatives made by some Syrian businessmen, some of which were adopted by the Syrian Central Bank, in order to limit the sharp decline of the Syrian pound.
Manar al-Jallad, a member of the Damascus Chamber of Commerce, said that reducing the exchange rate of the USD can only happen through the intervention of the Central Bank, and pointed out that "these initiatives do not help reducing the USD price, as importers need it and the majority of them have access to dollars in black market which determines its price".
Al-Watan newspaper quoted al-Jallad saying "rising prices led to economic chaos, and no economic plan can be set until the exchange rate stabilizes, which the authorities couldn't control until the moment".
The Syrian Pound plummeted by 32% in the last month, despite its steady record of 636 pounds through September.
The sharp decline of the Syrian pound exchange rate followed two decrees issued by the head of the Syrian regime, Bashar al-Assad, on 21 November 2019, increasing the salaries of civilian and military employees by 20,000 SYP.
The Syrian pound recorded an exchange rate of 754 against the dollar when the decree was issued, and continued plummeting coming close to a record low of 1,000 pounds to the dollar less than two weeks after Assad's decree.
if you think the article contain wrong information or you have additional details Send Correction