Syrian Pound in free fall against the US dollar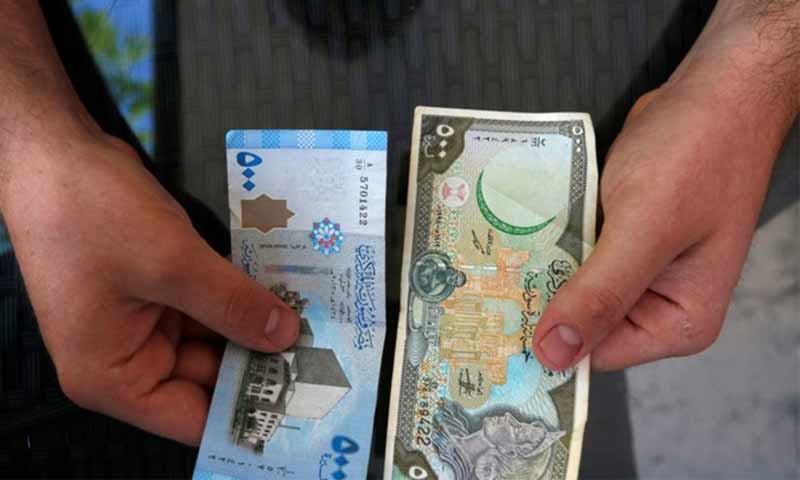 The value of the Syrian Pound (SYP) fell sharply to its lowest exchange rate against the U.S. dollar in history, despite attempts to control the exchange rate two months ago by the government and the Central Bank of Syria.
In early November, the pound's exchange rate, which had stabilized at around 634 SYP per USD, deteriorated significantly to reach 680 SYP against the US dollar. On Thursday 14 November, the Syrian pound was trading at 709 to the dollar for purchase and 712 for sale, according to SP Today (a Syrian Pound tracking website).
With the sharp decline in the exchange rate of the Syrian pound, officials and concerned members in the government of the Syrian regime made no announcements to explain the reason behind this decline. No preventative measures were taken to protect the pound, except for the launch of the initiative "my currency my power".
Meanwhile, the Secretary General of the Homs Chamber of Commerce, Anton Daoud, criticized the Lira Support Initiative. The initiative called for the Syrian traders, businessmen and importers to deposit their money in foreign currency (US dollars) in the initiative's special fund in branches of the Commercial Bank of Syria, under the supervision of the Central Bank.
Daoud pointed out, as reported by the specialized website al-Iqtisadi, that the new rules oblige traders to deposit 10% of the value of the import permit in US dollars in the Lira Support Fund. This, according to Daoud, was one of the reasons for the decrease in the value of the SYP, as traders tried to compensate for the amount of the deposit by raising the prices of consumer goods.
The former Minister of Economy and Trade, Nidal al-Shaar, had warned about the seriousness of the coming phase, if the pound's exchange rate continues to deteriorate. "The frightening rise in the exchange rate means a rise in all prices of goods as a primary result," said al-Shaar on his Facebook page.
Al-Shaar added, "the toughest part that will follow the rise in prices is that at first there will be a clear lower aggregate demand for goods and products, followed by the stoppage of production because of poor capacity to discharge goods in the market."
Al-Shaar stressed that the increase in the exchange rate will lead to raising the general level of prices to new levels. He considered that this can be described as an "almost complete failure in the supply and demand mechanism and the disruption of pricing mechanism, and thus entering into a vicious circle, of an increasingly growing 'spiral'."
Al-Shaar, who held the portfolio of the Ministry of Economy between 2011 and 2012, calls for the return of Syrian investors from abroad as a solution to the recovery of the Syrian pound.
if you think the article contain wrong information or you have additional details Send Correction