Israel's strikes pre-empted by attacks on Syrian air defense systems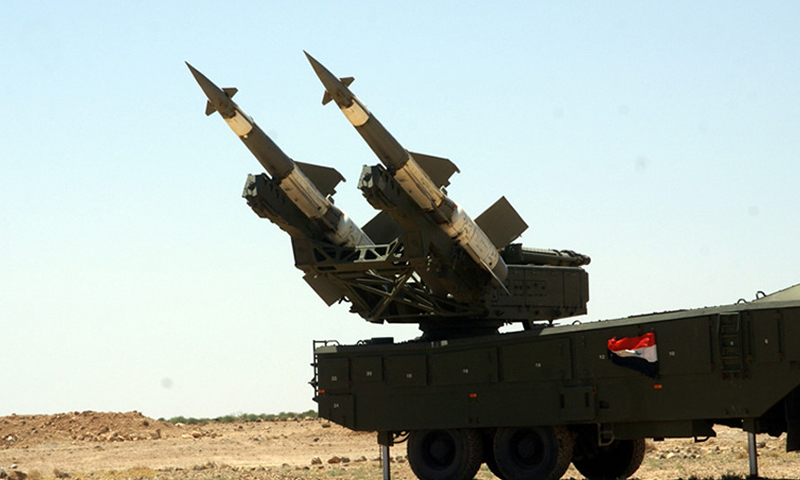 Israeli military pre-empted its strikes over Syria with an attack on Syrian surface-to-air missile batteries, excepting the more advanced S-300 battery.
Israeli newspaper, Yedioth Ahronoth, reported on Wednesday 20 November 2019, an IDF spokesperson saying that dozens of targets were struck including aerial defense batteries.
He said its fighter jets attacked six batteries of surface-to-air missiles, as well as several targets in the Israeli-occupied Golan Heights, according to the military spokesperson.
The National Defense building at Damascus airport was also attacked, he said, where Quds force's senior Iranian officials are based. Yet, the building was not completely destroyed.
The Israeli newspaper, Haaretz, also reported, according to the same spokesperson, that about 20 targets were struck during the attack, among which more than the half were Iranian headquarters, camps and arms depots, while the rest were Syrian regime surface-to-air batteries.
He stated that Israel did not target the more advanced S-300 battery, because it was located near Russian troops.
Although Russia completed its delivery of an S-300 surface-to-air missile system to Syria, in November 2018, Israeli strikes have been constantly targeting Iranian and Syrian-regime locations.
Syrian Observatory for Human Rights said the Israeli strikes targeted locations in Damascus suburbs of Kisweh, Qudsaya, Jdaydet Artooz and Sa'sa' Sahnaya in southern Syria killing 11, of which 7 were Iranians.
From its side, Russia's Deputy Foreign Minister Mikhail Bogdanov said that Israel's airstrikes over Syria clashes with the principles of the international law and leads to unnecessary escalation, agency RIA Novosti. Bogdanov added that the Israeli air strikes on Syria were a wrong move.
if you think the article contain wrong information or you have additional details Send Correction