Israel claims intercepted rockets came from Damascus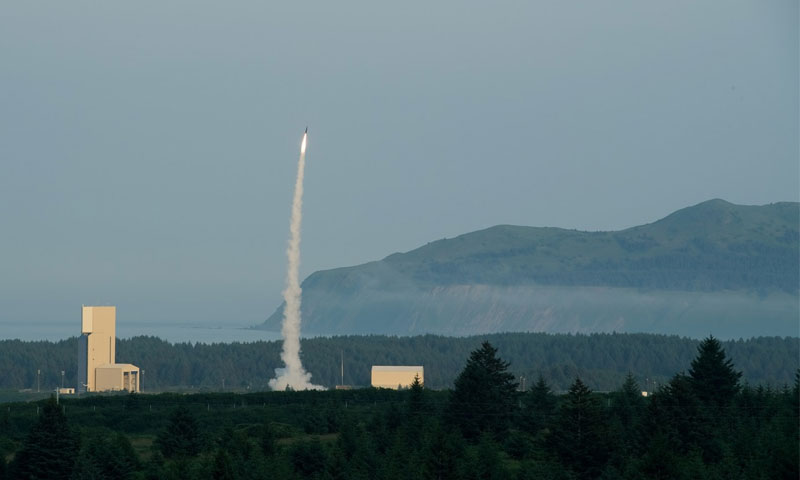 The Israel Defense Forces (IDF) Arabic-language spokesperson, Avichai Adaree, said that Israel's missile defense system intercepted four rockets launched from Syria towards Israel, early onTuesday,19 November.
Adaree added, via Twitter, today that warning sirens were activated in the Israeli-occupied Golan Heights, and the Iron Dome missile defense system took out the four rockets fired from Syria.
Syrian regime's media outlets reported, shortly after, that explosions were heard this morning near Damascus International Airport in the Syrian capital, Damascus.
The official media, including the state-run news agency (SANA), did not report any further details about the explosions or whether they were a result of Israeli shelling or not.
On the other hand, Russia's Sputnik news agency said that the Syrian air defenses shot down several missiles, which were probably of Israeli origin, near Damascus airport.
The agency quoted an unnamed field source that a number of rockets were fired from the Syrian-Lebanese-Palestinian triangle near the occupied Golan. The rocket targeted Syrian military positions in the southern countryside of Damascus. The Syrian "air defenses shot down most of them," according to the source.
Israel does not publicly claim any of its raids or shelling on Syrian territory.
On 12 November, Israeli warplanes carried out airstrikes on Damascus's Mazze district in an attempt to assassinate the leader of the Palestinian Islamic Jihad movement, Akram al-Ajouri.
The airstrike resulted in killing al-Jouri's son Moaz and one civilian as well as injuring his granddaughter along with nine civilians.
According to the regime's so-called War Media Unit, Israel targeted sites in the Syrian city of al- Bukamal on the Iraqi border last September where Israeli planes hit a Syrian army camp under construction.
if you think the article contain wrong information or you have additional details Send Correction