Israeli airstrike on Damascus for fourth time since beginning of 2020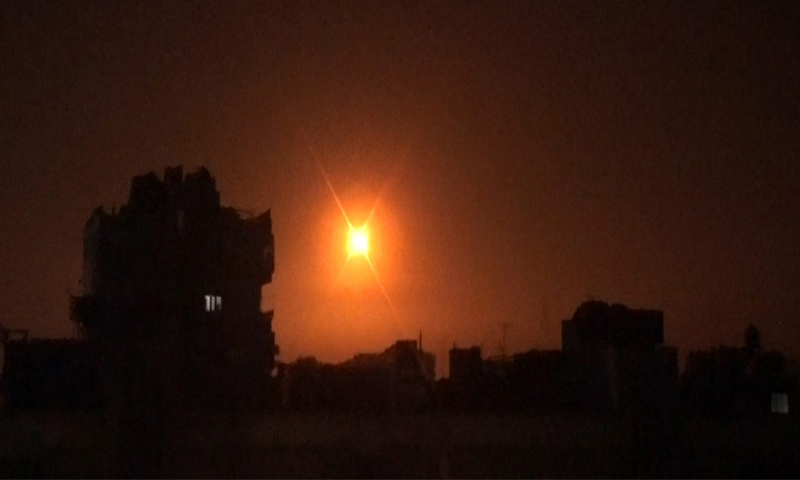 Israel has launched its third air raid in a month and the fourth since the beginning of this year on the Syrian capital Damascus, the latest of which was carried out at dawn on 24 February.
BREAKING: We just struck Islamic Jihad terror targets in both Syria & Gaza in response to rockets fired at Israeli civilians today.

— Israel Defense Forces (@IDF) February 23, 2020
Israel Defense Forces (IDF) announced that their warplanes carried out a series of airstrikes against the Palestinian Islamic Jihad (PIJ) targets, in south Damascus and the besieged Gaza Strip.
IDF Spokesperson, Avichay Adraee, posted on his Twitter account that the raids targeted PIJ positions in the Adliya area in the province of Rif Dimashq.
#عاجل جيش الدفاع يشن سلسلة غارات ضد أهداف تابعة لحركة #الجهاد_الإسلامي في #سوريا وأنحاء قطاع #غزة

— افيخاي ادرعي (@AvichayAdraee) February 23, 2020
According to Adraee, the air attacks came in response to a PIJ attempt to launch an offensive on Israel-Gaza security barrier and to rockets fired from Gaza to Israel.
The state-run Syrian Arab News Agency (SANA) reported a military source as saying that Syrian air defenses intercepted nearly most of the Israeli missiles coming across the occupied Golan Heights from Israel before they reached their targets in the vicinity of Damascus.
The Syrian regime previously used the same wording to describe its air defenses' response to a prior Israeli attack on Damascus on 14 February when it brought down several Israeli missiles.
On 6 February, the Syrian regime announced that it repelled Israeli missiles' attacks on military sites of the al-Assad government in the vicinity of the capital, Damascus, in the areas of Kiswa and Marj al-Sultan, as well as in the southern province of Daraa.
The Syrian capital, Damascus, has been bombed for the fourth time by Israel since the beginning of this year.
The Israeli air force carried out many attacks on 15 January when it targeted the "T4" military airport from the direction of the al-Tanf area in Homs province.
The Israel Defense Forces usually dismiss such claims about their military strikes on Syria in the past years, except in cases described as "defensive."
if you think the article contain wrong information or you have additional details Send Correction