Russian Patrol Driven Out of Shahba City in Sweida Governorate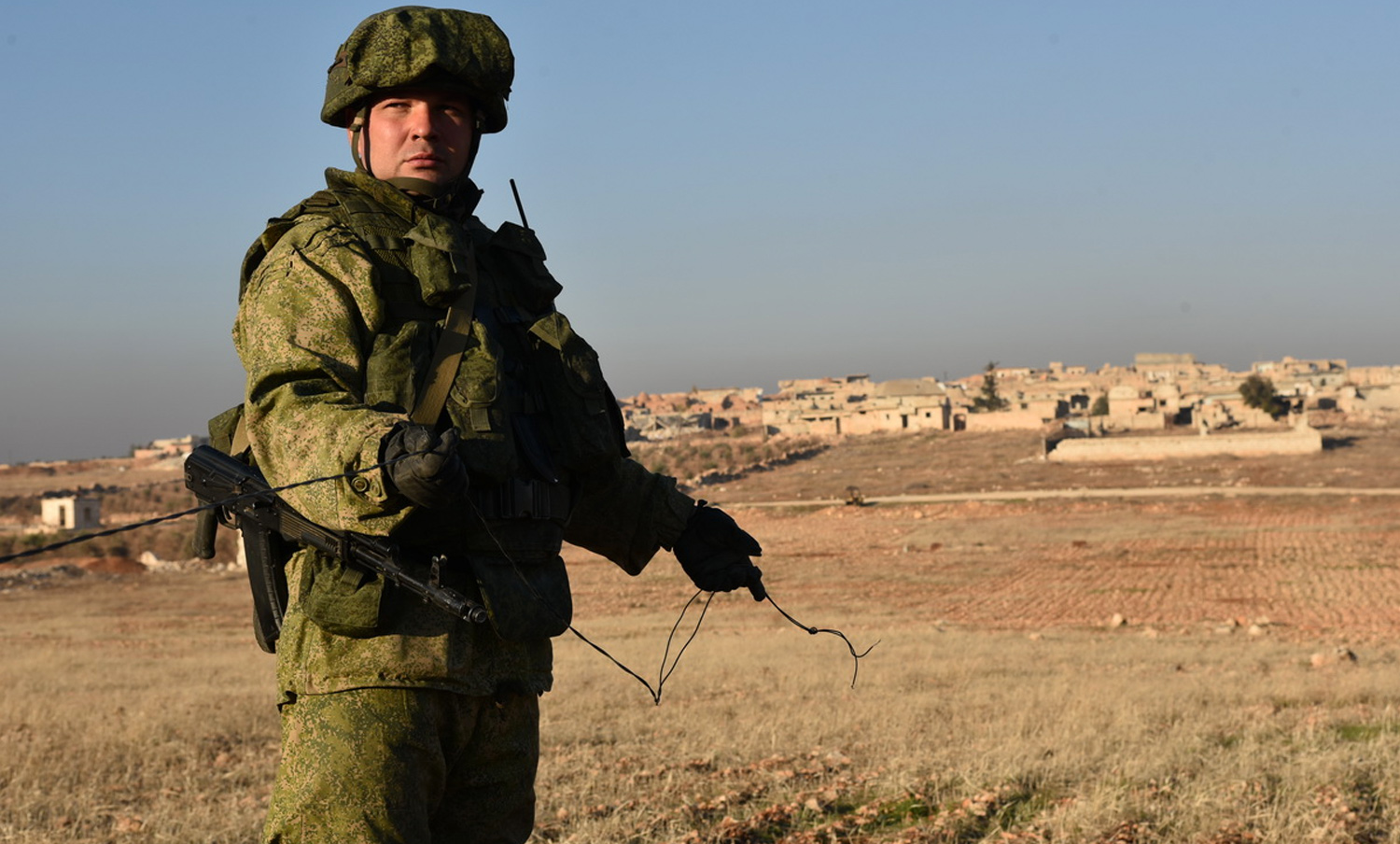 A group of young people from the city of Shahba, Sweida governorate, drove out a Russian patrol that roamed over the city's streets.
The patrol, for a few days, was moving within the city to purchase commodities for the Russian troops taking position at the Khalkhalah village, Enab Baladi's correspondent reported today, Thursday (December 6).
The patrol's movement triggered some of the city's young people's indignation and pushed them to fire shots into the air while the patrol passed near them, asking it to leave the city, the correspondent added.
The reason for kicking the patrol out was to prevent the area's people's familiarization with the journeying of Russian patrols, and it also aimed at delivering a message of the population's refusal of the patrol's presence within the city, a source, from Shahba city's locals, told Enab Baladi.
The expulsion of the patrol was not due to its troop's violation of the public morality, as some people posted onto social media; but rather, it came as a refusal of their roaming over the city, Sweida24, a local news network, reported.
Russia has in the past a few months shown a great interest in Sweida and conducted meetings with the area's factions' leaders.
A delegation of the Russian army met the "Sheik al-Karamah Forces" faction, the Sheikh of Dignity, on October 11, and proposed that it helps with putting the faction's ranks into additional order and the organization of the weapons given to the faction's militants to protect the city.
With this proposal, Russia aims to supervise the training of the Sweida factions, and the distribution of the light and heavy weaponry, a source, informed of the meeting's details, told Enab Baladi.
The source believes that the ultimate goal is spreading Russian military police within the city.
Last month, Russia played an important role in the release of the women abductees, which the "Islamic State" (IS) kept as captives for months.
The city of Sweida is living a sate of anticipation of how the situation would change in the a few upcoming weeks, especially in relation to the issue of the people demand for the reserve military service, for many of its men refuse to join the Syrian army's ranks and demand that they serve within the borders of their governorate.
if you think the article contain wrong information or you have additional details Send Correction