"Misafir" Receives Another Award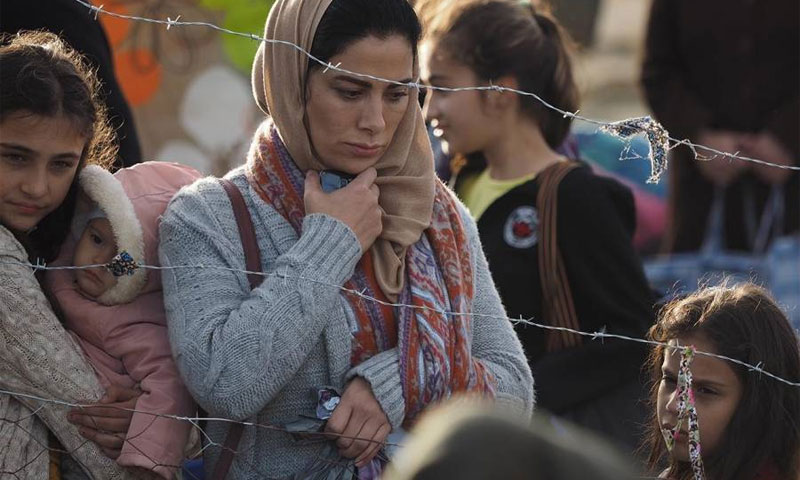 The Arab-Turkish movie "Misafir" received the Turkish Boğaziçi Film Festival's award for local films.
The Turkish "Milliyet" newspaper has today, Friday (September 14), reported that the "Misafir" film, which means "The Guest," has won the award of Boğaziçi Film Festival for Turkish cinema, most the scenes of which where shot in Turkey.
The film has already received the audience award at Antalya Festival in October 2017, while its premier witnessed a massive turnout.
Turkish media outlets also announced that the film "Misafir" will be presented in cinemas throughout Turkey starting from today, Friday (September 14).
The film was produced by Jordanian actress Saba Mubarak, who played the principal role. It was written and directed by Turkish Andaç Haznedaroğlu, who spent three years in the camps listening to refugee stories.
The film tells the story of the two girls, Lina and Maryam. Lina, 10 years old, lost her family in the war. All she has left is her baby sister, so she has no other refuge but her neighbor Maryam, with whom she goes to Turkey to continue their journey to Europe, as to have a new life.
The Syrian actor Humam Hout was the co-star, while the rest of the actors are real Syrian refugees, who never acted before.
The stories of refugees and the suffering of Syrian people captured the interest of filmmakers, who represented their narrative through both feature films and documentaries, such as "Last Men in Aleppo," which won several awards, "On the Edge of Life," " Of Fathers and Sons," the Bosnian film "Never Leave Me" and "A Memory in Khaki ".
if you think the article contain wrong information or you have additional details Send Correction