News of the 25-year-old performer's death in the Lebanese capital was met with an outpouring of sorrow on the social media site
Suicide of Syrian Dancer Hassan Rabah in Beirut Ignites Facebook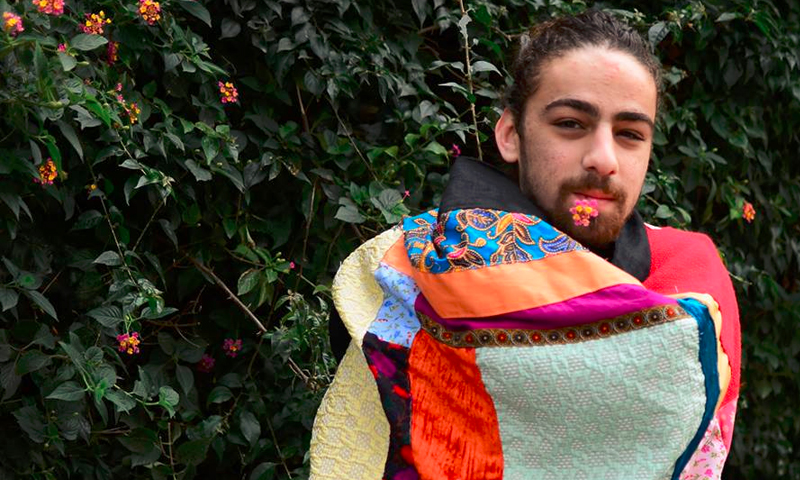 The Syrian dancer Hassan Rabah committed suicide by throwing himself from the balcony of his apartment where he lived on Hamra Street in the Lebanese capital Beirut Wednesday, June 22.
The suicide of the 25-year-old Syrian-Palestinian was published widely on social media sites, with some commenting that his suicide "came after his defeat and the defeat of most Syrians in the countries of immigration."
The Syrian journalist Sheyyar Khalil wrote on his personal Facebook page that, "Syrians' defeats are piling up like ice to melt at the bottom of the lake, and will someday constitute anger against these regimes. Glory to your soul, Hassan, may you lie beside Louand Hajjo there behind these dreams hanging in our skies."
Another wrote that Rabah "decided to leave life behind and throw himself from the seventh floor and choose a new route. About 20 million Syrians intended to follow him." While other commenters wrote: "Shame on the world, nations and political bodies alike."
The renowned Lebanese journalist Diana Moukalled also mourned Rabah on her Facebook account, writing: "There is pleasure in resisting the allure of suicide… But Hassan Rabah was unable to resist this allure and threw himself from the seventh floor." She added: "I don't know the young man, but five years of fruitlessness here in Lebanon and the impossibility of return to Syria eased his final jump and put us all before what we flee from confronting."
Syrians commented on Moukalled's post, with one of them writing: "I don't feel sad about the young dancer Hassan Rabah. He must feel at ease now much more than in the hell he was living in Beirut. Peace to the rest of those fighting for their beautiful lives."
Post for Rabah on Facebook
Syrian activists circulated a Facebook post by Rabah from June 13, in which he wrote: "I was imprisoned because of some hashish. I spent my time there with some of the most beautiful people. I got out after I bribed the investigator… The first thing I did when I got out was drink, get drunk, smoke and do drugs… My friends, my brothers, my family, and my family of my own flesh and blood — I stopped talking to them. I quit talking with anyone and I started to lie. I'm nothing other than a slave named Hassan to my god."
Rabah continued: "Peace be upon you, forgive me my friends, my family and my loved one, and may all the regime fall, beginning with the murderous, racist, failed Syria regime, and its chief Bashar and his father, and the settler capitalist Zionist regime and ISIS, the other side of the same coin, and [Lebanese Interior Minister] Nouhad al-Machnouk in the same circle, and the immoral global intelligence services… May Palestine return."
This article was translated and edited by The Syrian Observer. Responsibility for the information and views set out in this article lies entirely with the author.
if you think the article contain wrong information or you have additional details Send Correction