International Arrest Warrant Issued for General Jamil Hassan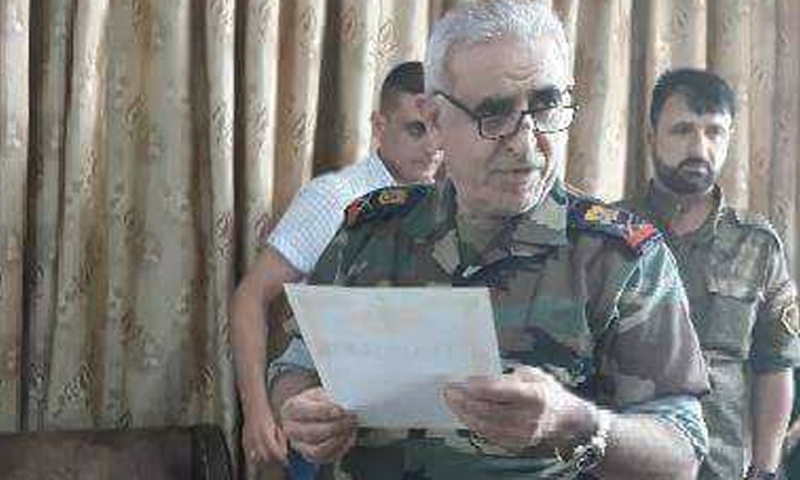 An international arrest warrant has been issued for the first time for a member of the Syrian regime, against the aerial intelligence chief General Jamil Hassan, after criminal prosecutions were filed by former detainees.
The Syrian lawyer Nour al-Nabi said on his personal Facebook account on Friday 8 June that the warrant had been issued by Germany's general prosecutor. The cases had been filed with the prosecutor in cooperation with the European Centre for Constitutional and Human Rights and the Syrian Centre for Freedom of Media and Expression.
According to al-Nabi the current warrant is for Jamil Hassan, and that "further warrants are being processed against other criminals, at the head of which is the criminal Bashar al-Assad".
Torture is known to have been practised in a highly brutal fashion in the regime's prisons since March 2011. The Syrian Observatory for Human Rights has documented the names of around 120,000 Syrians who have been detained.
Other reports, however, have suggested that the number of detainees in Syria exceeds 215,000, with 99% of these being held by the regime.
Al-Nabi has said that the arrest warrant for al-Hassan represents a real step toward achieving justice for Syrians, saying that members of the government would soon "no longer be secure internationally".
Thirteen detainees of the Syrian intelligence service's prisons had previously submitted criminal cases to  German prosecutors last November, which accused Syrian intelligence services of using severe forms of torture.
The case at that time accused 17 senior figures in the Syrian intelligence services of "human rights violations" and committing "war crimes". The accusations referred to violations committed in the Sednaya and Mezzeh prisons.
Following this, 16 former prisoners submitted in May 2018 a criminal case in Austria against Syrian regime officials.
This case, which was also associated with the European Centre for Constitutional and Human Rights, was submitted on 28 May against 24 senior Syrian government officials. These officials were accused of the "systematic" use of torture in 13 detention centres in Damascus, Daraa, Hama, and Aleppo.
Spanish and Swedish courts have also received similar cases from former detainees of Syrian prisons, which remain being processed.
Jamil al-Hassan comes from Homs Governorate. He was included within sanctions issued by the European Union against senior Syrian government officials in 2011.
Al-Hassan is considered one of the most senior figures within the Syrian government, and his aerial branch of the intelligence services is known for its brutality. Hundreds of civilians, including political prisoners, have been killed under torture in this branch, with many stories having emerged of the systematic nature of this torture since the beginning of the Syrian rebellion.
Al-Hassan is accused of being responsible for the idea of the "barrel bombs" which have been used by the regime to strike rebel positions and which have caused thousands of civilians deaths. This has been affirmed by the Lebanese commentator Mikhael Aoud, when he thanked Hassan for their invention during a TV interview.
if you think the article contain wrong information or you have additional details Send Correction