'Elite Forces' Rebels Seize Areas in Eastern Syria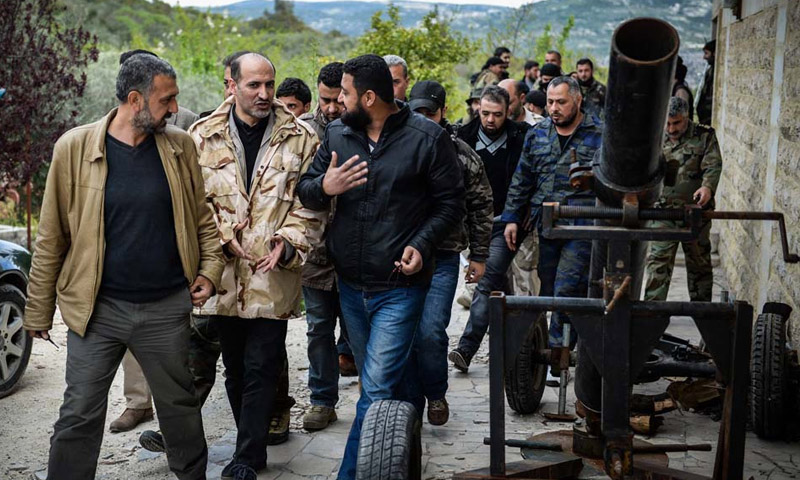 Armed forces of "The Syrian Elite", a new formation under the Ghad al-Souri (Syria's Tomorrow) movement headed by opposition figure Ahmed al-Jarba, announced they had taken control of villages and areas in the Hassakeh and Deir-ez-Zor countrysides.
In a video recording released on YouTube on Monday, April 18, the "Elite" forces announced that they had taken control of the villages of Badeyet Abu Khashab, Mallaha al-Zhero, Rejaan, and Emm Medfaa in the countryside of Hassakeh and Deir-ez-Zor provinces.
A spokesman for the forces stressed "the cohesion of the Arab-Kurdish fabric" and the "united of Syrian land" and its "belief in democracy and pluralism."
The spokesman indicated that the formation of the Elite forces "is not a number adding to the thousands of revolutionary groups, and not a passing attempt from an angry revolutionary youth … but a revolutionary group including a national political program embodied in the Ghad al-Souri movement."
The statement did not say who controlled these areas before the Elite forces entered, but Enab Baladi's maps showed they were under the control of the Islamic State organization, which did not issue any confirmation or denial of the video recording.
The Ghad al-Souri movement held its foundational meeting in the Egyptian city of Cairo on Friday, March 11, headed by Ahmed Jarba, the former head of the opposition coalition, and included a number of Syrian opposition members, most prominently Bahiya Mardini and her husband Ammar al-Qarbi, alongside opposition member Qassem al-Khatib and others.
This article was edited by The Syrian Observer. Responsibility for the information and views set out in this article lies entirely with the author.
if you think the article contain wrong information or you have additional details Send Correction