Syrians Petition Turkey's New Visa Entry Restrictions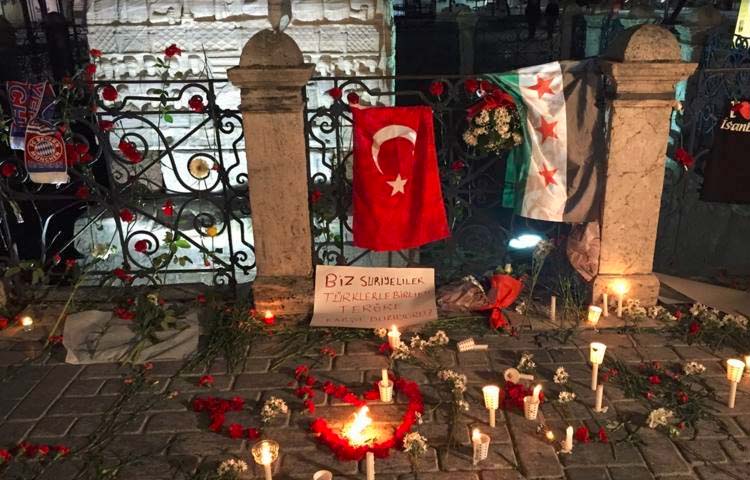 Enab Baladi
Protestors campaign against new visa regulations for Syrians entering Turkey
Syrian activists launched the "Together to cancel Turkish visas for Syrians" campaign after the Turkish foreign ministry decided to impose visas for Syrians from January 8.
Participants in the campaign, which was launched on Thursday, January 14, urged Turkish President Recep Tayyip Erdogan to carry out "a fulfillment of his kindness toward Syrians."
One activist wrote the slogan, "We, the Syrian people, ask: Even you Erdogan, after every nation has turned against us?", while another slogan spread in a parallel campaign, said, "Don't sever the bonds of kinship, Erdogan."
The Turkish interior ministry's general administration for immigration announced the beginning of the enforcement for visa requirements for Syrians who want to enter its territory by air or sea as of last Friday.
However, Syrians who wish to enter from land border crossings are not required to obtain a visa, according to the administration's statement.
The Turkish embassies in a number of Arab countries, including Jordan, Lebanon and Saudi Arabia, announced various conditions for Syrians to obtain entry visas, however no Syrian has been able to obtain a visa and enter Turkey since the new decision.
This article was translated and edited by The Syrian Observer. Responsibility for the information and views set out in this article lies entirely with the author.
if you think the article contain wrong information or you have additional details Send Correction