Syrian Director Wins German Award for Best Theatrical Work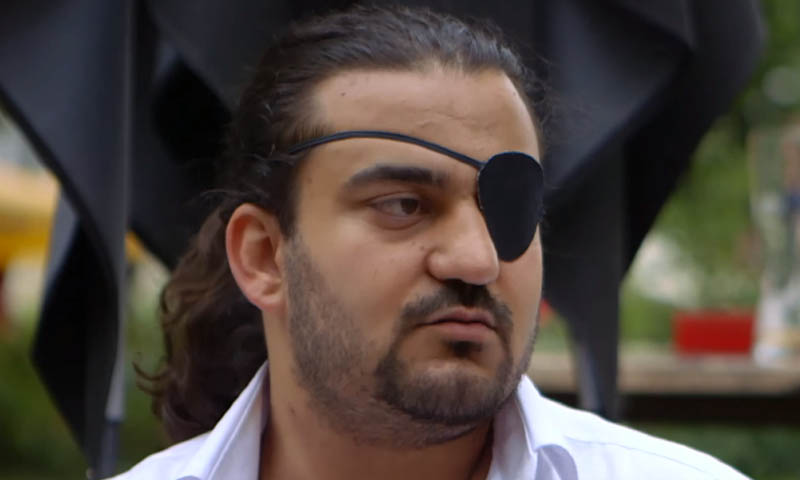 Enab Baladi
Syrian theater director Anis Hamdoun won an award for best theatrical work in Germany for the year 2015, from among 47 of the most important works shown last year, Nachtkritik magazine announced on Thursday, January 28.
The play "Hamdoun", directed under the title "The Trip", appeared on a list published by the magazine on its website outlining the top 10 plays shown between January 21, 2015 and January 16, 2016.
"The Trip" tells the story of a Syrian named Rami. The voices of friends who gave their lives as the price of the freedom for which they aspired still resonate in his mind, although he has arrived in a safe place from a country in which everything has been lost.
The development of the conflict in Syria into a civil war pervades throughout play, as well as the price paid by those who remained there. It sharply criticizes the totalitarian Assad regime, according to the German Der Telegraf website.
In the description on its website, Nachtkritik said the reason for its choice was the effective, visual language of the piece, and not because the city of Osnabruck (where Hamdoun lives) had given a new refugee a chance to work in its theaters.
"The Trip" was a production of theaters of the German city of Osnabruck, written and directed by Hamdoun, and stars Nawar Bulbul, Patrick Berg, Marius Lamprecht, Anja S. Glaser, and singer Zainab al-Sawah.
Hamdoun, a Syrian writer and director, joined the uprising in the city of Homs, and organized a play in one of the protests in the al-Khaldiyeh district. In 2012 he was wounded and lost his left eye while rescuing his family when their house was shelled.
This article was translated and edited by The Syrian Observer. Responsibility for the information and views set out in this article lies entirely with the author.
if you think the article contain wrong information or you have additional details Send Correction