My Release Before Your Negotiations: A Campaign of hope Despite Pain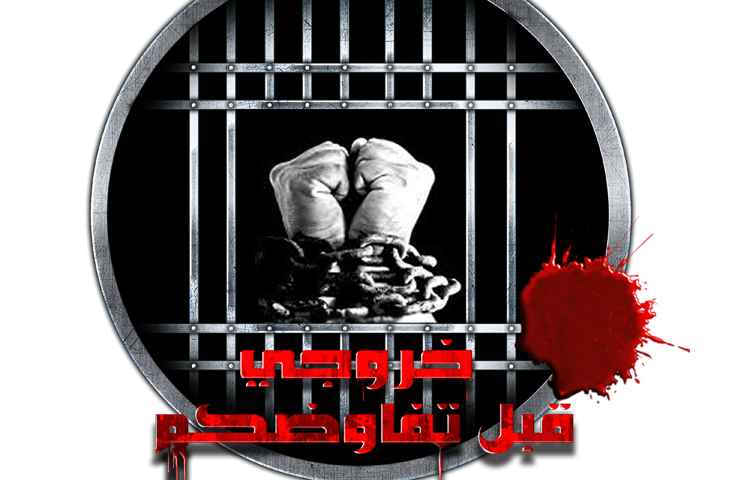 Syrian activists launched a campaign via social media to shed light on thousands of detainees in Syrian regime prisons.
The campaign's objective is to exercise pressure on the International Community through media and will demand the release of prisoners in regime detentions before upcoming negotiations in Geneva, which will to take place between opposition and Syrian regime end of the month.
Prisoners' families sent messages to Syrian activists launching the campaign. These messages became another motive to go on with the campaign according to Tarek al-Hamwi, participant in launching the campaign, and director of photography department in Sham Media Network.
Activists received messages from families of detainees. Families asked them to shed light on the suffering of their sons and relatives in Assad prisons and to demand their release ahead of the negotiations, Tarek told Enab Baladi.
The success of Madaya campaign in exercising media pressure on the International Community motivated detainees' families in participating in this campaign according to Tarek Hamwi.
Former detainees share their stories
Former female and male detainees shared their stories of suffering and experiences inside the detention through the campaign's media platform.
Dania from Douma (a city in Eastern Ghouta) talked to Enab Baladi about her experiences in the detention saying, 'I was detained because of my activity in the revolution via Face book. I was detained for 45 days in in several security and intelligence detention centres in Tartous (a city on the Syrian coast) and Damascus cities.'
Dania was exposed to physical and psychological torture during her detention in Assad prisons. She describes her time there as 'bitter'. She participated in the campaign to speak out for the silenced voices of the Syrian detainees in Assad prisons.
'I speak for all the suffering detainees who die every day. I speak for my voice to reach whoever is able help the detainees. I am optimistic about the campaign. The drop of water is tiny, but it is able to form digs in rocks,' she said.
Campaign continues despite possibility of failure
Activists are trying to pressure on the sponsoring countries of Third Geneva Talks according to Radwan al-Hindi, an activist in the campaign from Homs.
'We are trying to pressure both the International Community and Syrian opposition to demand instant release of all Syrian detainees in Syrian regime prisons before start of Geneva negotiations. We are certain the Syrian regime will not accept and will try to find pretexts with the support of his allies,' he added.
'The campaign might fail despite all efforts put together to make it succeed. However, we will go on with it. It is a human duty we cannot give up. We believe in what we do to lift oppression off our people. We will continue to spread hope even though Syrian revolution's enemies keep sowing despair and oppression for us,' he said.
if you think the article contain wrong information or you have additional details Send Correction