Jaysh al-Fateh Promises to implement a Unified Judicial Reference in Idlib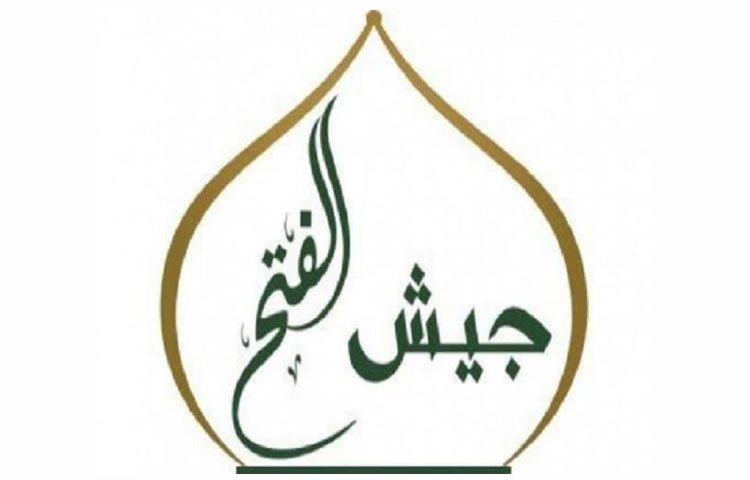 After the liberation of Saraqib, the first Sharia court was founded there to fill the vacuum in the judiciary. Local lawyers and religious scholars worked together to form the court.
Simultaneously, the state court continued to function in the city following the liberation, but it was weakened and had lost much of its executive power. The state court's function was limited to personal cases like marriage, divorce and other civil matters. Until this moment, the state court is still functioning and it is the only state court in Idlib countryside that continues to work and is affiliated to judiciary in the Syrian regime.
Enab Baladi interviewed jurists who testified that the new Sharia court in Saraqib and similar courts in Idlib's liberated countryside have filled a vacuum which otherwise would have been filled by the power of weapons and military force. The newly-established Sharia courts were able to run things and resolve personal disputes and recover rights. These courts preserved files and lawsuits from the time under the regime and organized them.
The main disadvantage of these courts was the absence of a legal reference. Every judge issues verdicts according to his perspective on how Islamic Sharia should be implemented. The judges adjudicate mostly using interpretative judgments/ijtihad rather than legal judgments. These courts were also weak, disunited, and lacked a centralizing authority. In addition, the courts follow military rule since each armed faction established their own courts in areas under its influence.
Various other courts were established at different points in time. One Sharia court was established at the beginning of the revolution and it was affiliated to the armed faction under the leadership of Jamal Maruf. According to jurists, the court was corrupt and it stopped working along with the armed faction in September 2014.
There are several courts in the various cities and villages of Idlib. They are each subordinate to the armed faction ruling the area they are in. In Saraqib, there is a court affiliated with a number of consensus armed factions. The court in Binnish is subordinate to Ahrar ash-Sham (Islamic Movement of Free Men of the Levant). Al-Nusra Front established its own courts, the Judicial courts in Maarat Misrin, Darkush and Salqin. In Sarmin, there is a court affiliated with Jund al-Aqsa (Soldiers of al-Aqsa).
Regarding the function of the courts in Idlib, Jurists and observers told Enab Baladi, 'the courts are not neutral and are subject to the fighting brigades. The judges working in these courts are not qualified to serve as judges nor are they specialists in the field. There is no law abiding in these courts nor rules to safeguard the people's rights and there is no role for lawyers in them.'
Recently, the lawyer Ameen Tryasi participated in establishing the Free Central Bar Association that encompasses all of Syria and operates in Turkey. Subsequently, on the 19th of April 2015, the Free Lawyers Bar was set up in Idlib under the supervision of Central Bar and its headquarters is in Kafranbel City. It is still working until this point in time.
On the 29th of March 2015, Jaysh al-Fateh liberated Idlib, Jisr al-Shugoor, and Aryha. Jaysh al-Fateh subsequently established its own Sharia court. The court has no legal reference like all other courts in Idlib.
Jaysh al-Fateh promised to coordinate with the Unified Legal Council to establish a central body to supervise all courts in Idlib in a similar manner to the central judiciary body in Aleppo. They agreed that the Unified Arab Law is to be implemented as a judicial reference in these courts. Jaysh al-Fateh is expected to form a scholarly committee to make amendments in some legal texts to render them compatible with Islamic Sharia and therefore facilitating the full adoption of the law. These courts would rely on the procedural law implemented in the Syrian state law because it does not contradict Islamic Sharia as procedural law is only related to the course of sessions, procedures of plea and litigation and other judicial procedures.
Under the military judiciary under Jaysh al-Fateh, Dr. Abdullah al-Muhisni has a prominent role. His supporters describe him as a legal and military man. He was adopted as a consensus figure whom all brigades agreed on to resolve conflicts between factions.
Some scholars like Hasan al-Daghim, from Jarjanar in Idlib countryside, criticised in a recording al-Muhisini occupying all the high positions in Jaysh al-Fateh such as: the head leader, the head judge, the chief of staff, head advocate of jihad institute, and head of the negotiations committee. Hasan indicated that al-Muhisini is taking decisions unilaterally and that does not leave any opportunity for qualified persons to take sensitive positions. Hasan made his critique using Prophet Muhammed's words 'a person's Islam is good if he leaves things that are not his business.'
continue all topic:
Prominent Judicial Bodies Formed in Liberated Syria
The Phase of Regression: 'Sheikhs' Replacing Judges
Peoples' Courts in Autonomous Administrated Regions
Free Independent Syrian Judiciary Council
Three Authority References Warn of the Division of Syria
Syrian State Law: will its continued implementation help maintain the unity of Syrian territory?
Islamic Sharia: Military Brigades Reject Legal References and Insist on the Implementation of Sharia
The Unified Arab Law: Demands for its implementation as a Middle Ground between Syrian State Law and Islamic Sharia
Judicial Schemes and the Shape of Laws in Areas outside the control of the Syrian Regime
Judiciary in Aleppo is unable to counter the Hegemony of the Military
Rehabilitative Program for Prisoners in Aleppo
Deraa: The Judiciary Scheme, Shape of laws in it since its Liberation
Eastern Ghouta: Foundation of Independent Judiciary following Liberation
Judiciary is absent from Western Ghouta and Sharia Implementation in Qalamoon
Jaysh al-Fateh Promises to implement a Unified Judicial Reference in Idlib
Al-Nusra Front Controls Judiciary in Lattakia Countryside
Hama Countryside: Absence of Judiciary and Subordination of Khan Sheyhun court
Al-Waer court and resolving dispute by consensus in Homs
Judiciary in Deir ez-Zor terminated by ISIS
Attempts at founding Judiciary in Raqqa were terminated by ISIS
Judiciary System under Baath Rule
 How do Syrians value courts' performance and Judiciary in their liberated areas?
Killing Justice in the North of Syria
Higher Judiciary Institute in Aleppo: First Graduates in Liberated Areas
if you think the article contain wrong information or you have additional details Send Correction