Syrian civil society organizations and the obsession with management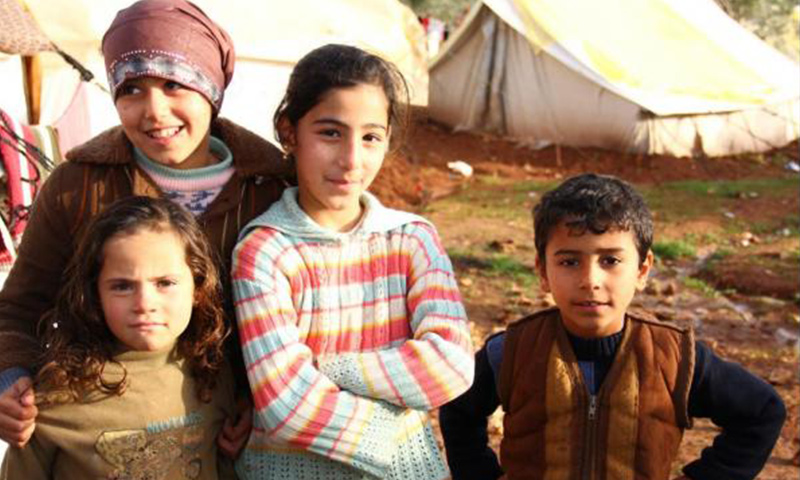 By Yassin Swehat, Al-Jumhuriya/Syrian Independent Media Group
Despite the horrors of war, the Syrian conflict has had an unintended side effect in areas lost by the Assad regime: Civilian groups have sprung up to fill the void in areas such as education, health and basic public services.
In northern Syria, which has been out of the control of the Syrian regime for a long time, a large number of initiatives, activities, bodies and civil organizations have found a home in Turkey, particularly in the city of Gaziantep. These organizations have many challenges, ranging from the safety of their staff working inside Syria to the administrative and legal processes of working within the Turkish territory to the creation of projects and programs compatible with the changing and volatile situations within Syria and work within the Syrian asylum communities.
However, the biggest challenge is funding. The question is not only about securing funding, but also about the most efficient ways of spending, thus ensuring the continuity of funding for as long as possible, and the constant search for alternative sources of income to fill the gaps created by the inevitable reduction or interruption of future foreign funding.
Civil society organizations operating in Turkey experience many challenges, including their relationships to funders and the international bodies and organizations working to support and develop Syrian civil society. In detailing those challenges, we set aside the sectors of health, relief work and basic support, and focus on organizations and bodies of civil society that receive Western support, primarily from Europe.
The chain of funding
Financial support for civil society organizations begins with donors. The most important are institutions from the European Union, followed by Western governments, either directly or through the development agencies of their foreign ministries. Donors issue regular grants for specific geographic or thematic programs, but the process of applying for grants funded indirectly by official donors is very complicated, and requires strong experience in management and financial control.
Therefore, small and local organizations rely on international organizations in order to receive the funding they need. Some of these "mediating" organizations specialize in a particular theme or a combination of several themes, such as human rights, women's empowerment, media and education. Others focus on particular geographies or political contexts. Acted, Care International, Mercy Corps and Action Aid are examples of international organizations that serve as mediators between donor governments and local organizations in different parts of the world, including Syria.
These international organizations are characterized by high-level management experience and financial management systems capable of dealing with large grants. They are experienced in distributing grants into different programs and regions and in partnering with local civil society organizations.
International organizations play a major role in providing administrative and operational cover for Syrian civil society organizations, which, for the most part, lack the logistical and administrative capacity to operate on their own. This does not mean that the process for local Syrian organizations is simple or linear. Their efforts are not limited to dealing with international organizations.
Many local Syrian organizations fear that international interest in Syrian issues will decrease with the passage of time, and they therefore work relentlessly to convince the international community of their need for continuing financial support. As interviewees gather, in some cases, the question of funding continuity has become an obsession. It consumes most of their time and work, and their requisite involvement in conferences, seminars and meetings often comes at the expense of the organizations' ability to focus and develop their work on the ground.
Ola Ramadan, executive director of Badael ["Alternatives"] Foundation, points out that the question of finding continuity and the constant search for alternative means of financing are fundamental sources of anxiety for all Syrian civil society organizations. While there are no well-established mechanisms within Syria or the asylum countries for small and local organizations to raise and secure sustainable funding, she says, it is never guaranteed that the current international financial support will continue. Ramadan also believes that international funding available for Syrian organizations will further decrease in the coming years – a view that Marcell Shehwaro, executive director of Kesh Malek, also shares.
Since mediating international organizations expend much effort and use a lot of human resources when attempting to secure funding from governments or from the European Union, they sometimes take up to 40 percent of the grants they secure. This has led many Syrian organizations to work hard on developing their administrative abilities in order to develop their capacity to independently apply for and manage grants themselves, without assistance from large international organizations. While some Syrian organizations aim to use grants to fund and manage their own projects, others aim to take the role of the international organizations and function as mediators between large donors and small Syrian initiatives, as in the case of Baytuna Souria.
Another major difficulty is that, despite their financial and administrative experience, the international organizations involved often do not have a complete understanding of the social, administrative and linguistic contexts in which the local organizations operate. For example, local Syrian organizations, Shehwaro explains, are obliged to work in English and formulate all their projects, structures, plans and financial and non-financial reports in English, which closes the door on those who do not have an advanced level in English. The language barrier, she adds, hinders initiatives and limits employment opportunities.
The existence of mediating international organizations does not mean that Syrian organizations are completely liberated from administrative burdens. In reality, these burdens have been increasing, especially with the decrease of financial support. Most Syrian civil society organizations emerged as small initiatives, without sophisticated administrative structures, but were later forced to expand their administrative capacities. Since they rarely have sufficient financial resources, the expansion of the administrative section and staff comes at the expense of the organizations' innovation. In other words, well-audited financial reports, written in high-level English, takes priority at the expense of innovatively developing the projects themselves.
In this context, the majority of Syrian civil society organizations have been forced to expand their work and staff horizontally and continuously. In order to meet the donors' requirements, which include administrative and financial reports and professional charts and graphs, Syrian organizations had to expand their administrative staff to include accountants, procurement officers, supervisors, evaluators and program managers.
"Organizational management has become an industry of its own," says Shehwaro. "The number of workshops and sessions offered to train staff on financial management, monitoring and evaluation is much higher than those offered to develop the projects themselves. There is a big gap between the number of those working in management and those responsible for innovative work, including coming up with and implementing new ideas." Shehwaro's youth-driven civil project, Kesh Malek, emphasizes its belief in "a civil democratic Syria that is built on freedom, equality and social justice." The Kesh Malek project started in Aleppo and is active in the fields of cultural work, education and advocacy.
Difficulties and obstacles
According to Ramadan, the mediating international organizations represent one major difficulty that Syrian civil society organizations face in terms of finance and administration. Badael, Ramadan's NGO, works on empowering civil organizations that focus on breaking the cycle of violence and promoting nonviolent solutions. Badael is also interested in peace building and in post-conflict social reconciliation.
Suggestions and possibilities
The only way to break this cycle of administrative inflation and focus on greatly needed innovation work, according to Ramadan, is by empowering these local organizations and providing them with the resources to directly apply for and manage their own grants and funding. Ramadan stresses that the time has come for local organizations to have direct access to funding because they have already proven that they are capable of managing financial resources, and because of their deep and broad understanding of the Syrian context in which they operate.
This understanding, she explains, qualifies them to design and implement programs in a way that best fits the Syrian context. Shehwaro agrees, and says that the larger Syrian organizations should improve their performance and replace the international intermediaries between donors and smaller Syrian organizations and initiatives.
A good example of this new framework is Baytuna Souria ["Syria Our Home"]. Established in 2013 with Danish support and located in the city of Gaziantep, Baytuna Souria functions as a platform that connects Syrian organizations and initiatives, provides them with the tools to develop their skills and increase their effectiveness and works closely with them on obtaining and managing funding. It functions as an intermediary between European governments and small Syrian organizations and initiatives that do not have the full capacity to function independently.
According to executive director As'ad al-Ashi, the grant program at Baytuna Souria allows Syrian organizations to submit and manage projects using the Arabic language. Facilitating the language issue also provides Syrian men and women, who have deep understanding of the Syrian situation, with the opportunity to work and add local expertise to vital initiatives and organizations operating in Syria.
---
The Syrian Independent Media Group is comprised of six independent Arab media organizations working together to highlight untold stories from the war-torn country: AlJumhuria; Enab Baladi; Rozana Radio; Syria Deeply; Syrian Female Journalists Network; and Syria Untold. The project is supported by International Media Support.
if you think the article contain wrong information or you have additional details Send Correction