Security turmoil, poverty push Daraa students to change university major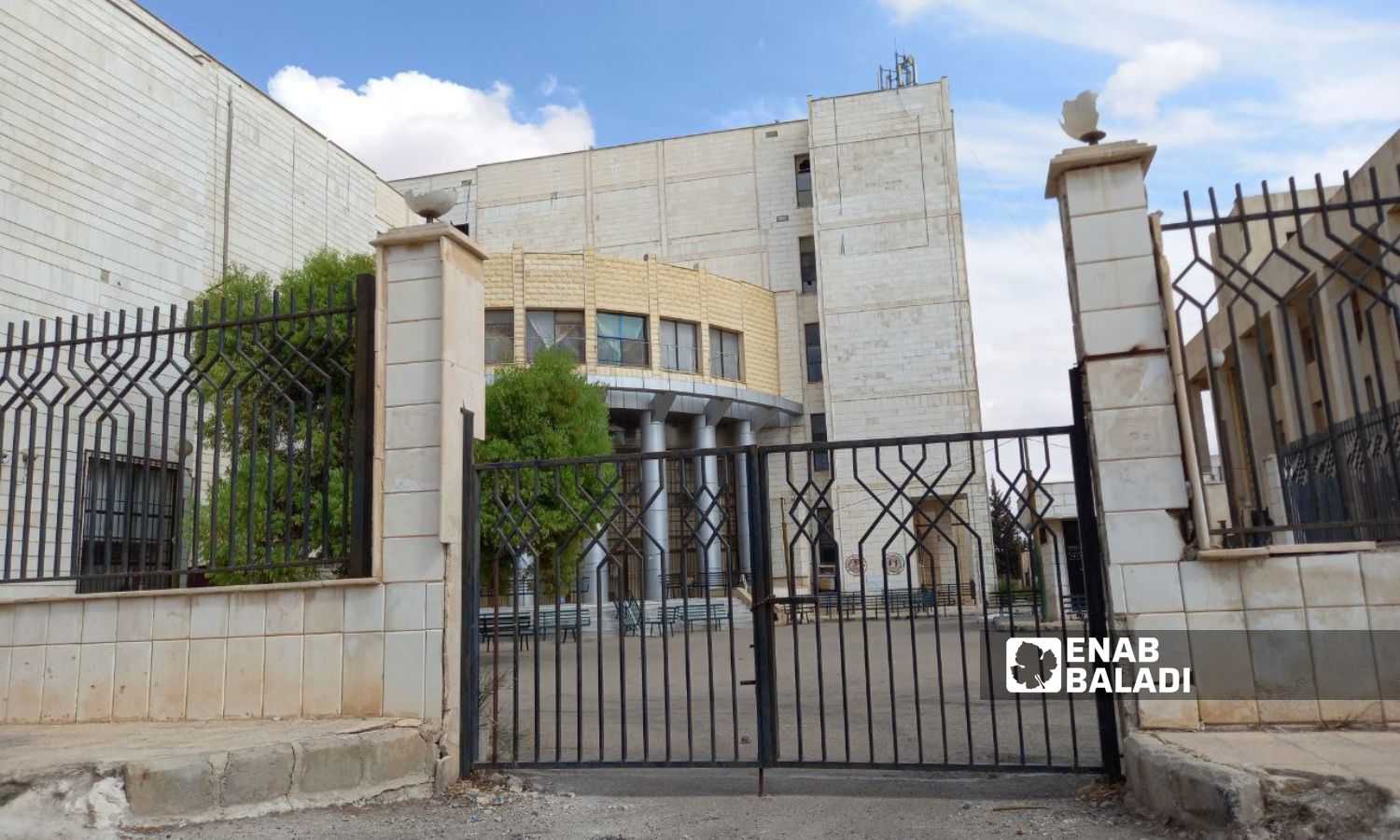 Daraa – Halim Muhammad
Despite obtaining a score that entitled him to enroll in the Faculty of Human Medicine in Damascus, Osama decided to choose mathematics at Daraa University in the southern Daraa governorate after his family opposed enrolling in a university outside the governorate due to security concerns.
Osama's condition is like that of dozens of students who enrolled in colleges they did not want for security or financial reasons that affected their ambitions and changed the path to their future.
Fear of arrest, kidnapping
Osama's family is afraid that their son will be arrested, since his father and relatives are opponents of the regime, or that malicious security reports will be written against Osama, so the family decided to register him in any university branch of their choice in Daraa, as there is no human medicine specialty within the faculties of Daraa University, Osama told Enab Baladi.
Shahad, of Daraa city, preferred the Department of Psychological Counseling at Daraa University, despite her desire to study French literature in the Faculty of Humanities and Arts at the University of Damascus, due to her family's fear of her traveling outside the governorate due to the security conditions in the country.
"Every student has had an ambition since childhood, but the current circumstances have changed many things," Shahad told Enab Baladi, adding that "despite the approaching beginning of the school year and the start of a new university life, she does not want to study a major that was not her goal."
French literature is one of the branches of Daraa University, but its teaching stopped in 2013 due to a shortage of teaching staff, and its students were transferred to Damascus University to complete their studies there.
Shahad's situation was no different for Sawsan Qutaifan, as her family refused to let her study outside Daraa governorate for the same reasons.
Qutaifan said that her family is worried about the kidnappings and arrests that students have been subjected to over the past years, which have left a negative impact on the hearts of the parents, prompting some of them to not allow their children to complete their studies, especially females.
High costs
The security conditions were not the reason for Mohammed-Khair not to study at the Faculty of Media and Mass Communication in Damascus, but rather the financial conditions that prompted him to choose the sociology department in Daraa because the Media Department was not available there.
Mohammed-Khair works as a night guard for agricultural projects with a daily wage of up to 25,000 Syrian pounds, so he found studying in Daraa less expensive, as he can come and go daily, continue his work, and secure his study expenses. ($1=13,800 SYP)
Mohammed-Khair said that he is proficient in photography and loves reading articles, and he wanted to work in the field of journalism, but the specializations in Daraa are limited, and the College of Mass Communication is not among them, adding that he "felt pain" when he specified his desires for registration, as he aspired to register "Mass Communications" first, but his economic condition prevented him from studying the branch he loved.
Leen Abu Nabout, of Daraa, wanted to study architecture in Damascus, but her family's modest income prevented her, so she preferred the mathematics branch in Daraa.
Daraa University is considered a branch affiliated with the University of Damascus", and it has specializations in law, mathematics, and faculties of education, English literature, Arabic language, and sciences.
The university suffers from a shortage of places, especially after the closure of the colleges in the town of al-Muzayrib in the western countryside of Daraa after 2011, as it went out of service in the year 2012, and its students were transferred to Panorama Colleges in the center of Daraa city.
if you think the article contain wrong information or you have additional details Send Correction