After divorce: Women not always stand on same side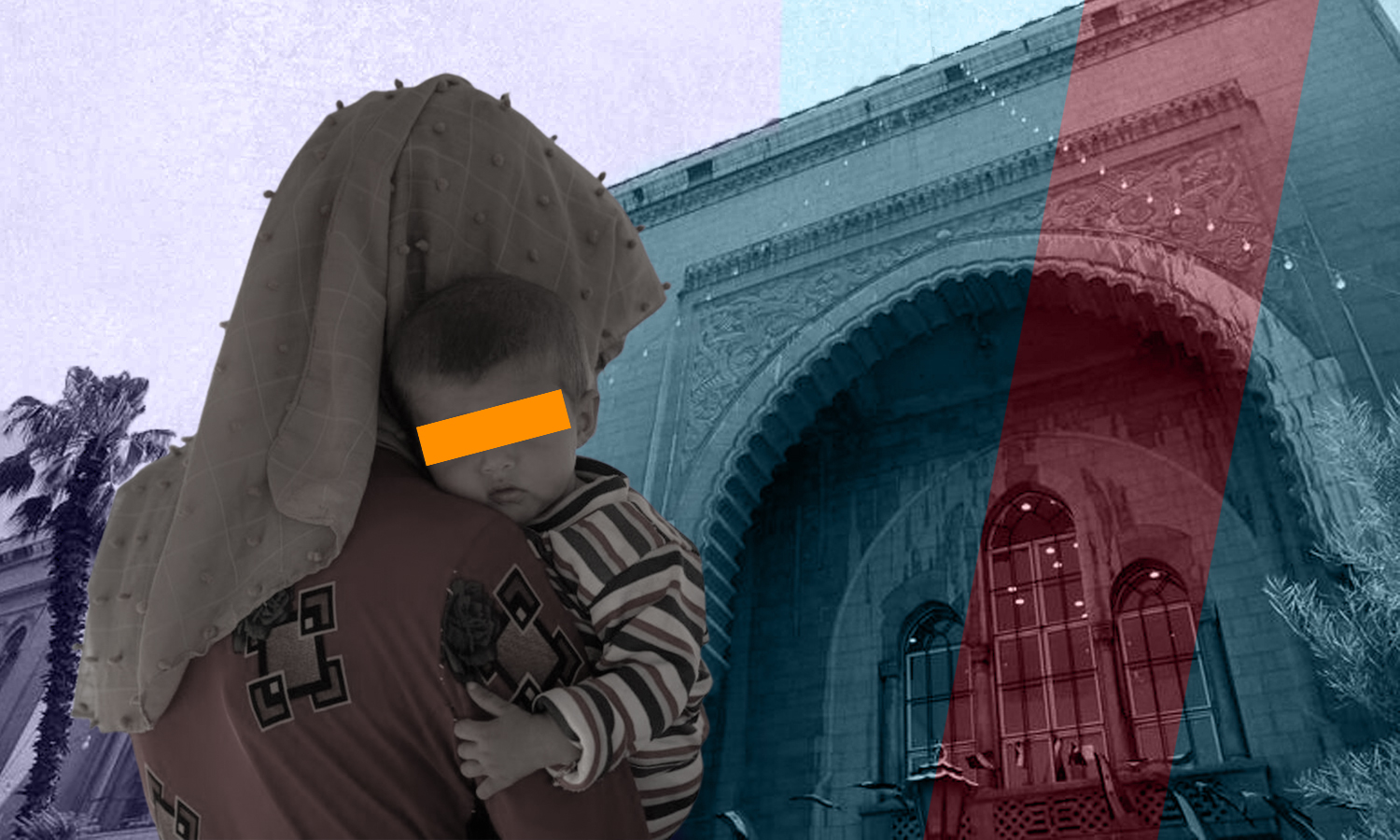 Enab Baladi – Sakina Mahdi
"No party tried to reconcile us, no one sympathized with me, and all my relatives stood by him," the 35-year-old Ilham tells Enab Baladi about the abuse she was subjected to after her divorce from her husband.
She continued her words with anguish, "They described me with the worst characteristics so that my husband would be convinced of the correctness of his decision to separate from me, and the least they said was that life with me was impossible because I had a bad relationship, and no man could bear me."
Divorce cases in Syria have increased significantly in recent years and have become close to marriage rates, as the latest official statistics in Syria in 2022 revealed that every 29,000 marriages correspond to 11,000 divorces.
Counselor Judge Walid Kelselsi said that "when reviewing the Sharia courts, and during scrutiny of what was mentioned by the spouses during the secret arbitration sessions, it became clear that the reasons for requesting separation that were mentioned in the courts are economic, social and cultural."
The judge added that when comparing divorce cases before and after social media, it was found that there are new cases of divorce due to marital infidelity, and the discovery of such infidelity by the spouses leads to the Sharia courts and leads to divorce.
Blind sympathy
Ilham, who refused to reveal her full name for social reasons, spoke to Enab Baladi about her divorce from her husband after ten years of marriage in the city of Idlib, northwestern Syria.
"The dispute that occurred between us did not necessitate a divorce, as I told him of a bad behavior that I saw his sister doing, but he shocked me by insulting me and accusing me of false accusations, and he divorced me after he agreed with his second wife on that," said Ilham, adding, "My mother tried to talk to his father, but he did not accept that."
Ilham indicated that some close friends supported her in their own way and tried to relieve her by saying that she is a beautiful and young woman and many men might want to marry her, but she answered that she did not accept marriage after what happened with her, because she no longer trusted men.
Unchecked sympathy
The US-based Syrian influencer Lama al-Assil appeared crying and screaming hysterically last month in live streaming on her Instagram account after discovering her influencer husband's marriage to another woman.
Tens of al-Assil's followers sympathized with her and supported her through comments and messages before she deleted her Instagram "reel."
She said that the "live" was due to the shock of what happened, and so she deleted it, according to what she posted on her account.
But her husband, Basil Khair, responded to her accusation against him and said that she had filed a lawsuit against him in court and that his relationship with her had been tense for months, and that the reason for the divorce was an accumulation of problems that lasted for years and was not due to his new wife.
He also accused Lama of neglecting her home and devoting her life to social media, which prompted a large number of social media users to defend him and sympathize with him as well, without verifying the authenticity of his speech or that of his ex-wife.
Hussam al-Saad, a researcher in sociology, said in an interview with Enab Baladi that "sympathy is with the wife after the divorce incident most of the time, because she is usually the weakest link in our Syrian and Arab society in general, and any woman might feel that at some moment she may be in her place, and may be subjected to injustice and blame for the failure of the relationship, which is a basic reason for sympathizing with the divorced woman rather than the man," as he put it.
Al-Saad believes that this issue belongs to the sympathizer himself, but the main principle in his opinion is that considering the woman as the culprit regardless of the truth is incorrect, but blaming the man also without verifying the details is unfair because many men may be wronged by their wives but believing that the man is always the unjust is an unfair judgment against him, and we must find out the truth before standing with one party against another.
Bayan Rehan, member of the Syrian-German Women's Association, believes that the party that raises the issue before the other party gains the greatest percentage of sympathy, even if the second party later clarifies its point of view and is right.
"Most emotional people take the first impression of the problem before analyzing the story, whether it is real or fabricated," she added.
Lost financial rights
Many accounts on various social media platforms continued to circulate the video clip in which Lama al-Assil appeared while talking about her disagreement with her husband and another clip explaining her financial disagreement with him.
Comments sympathetic to her continued to flow one after the other, especially after she talked about her husband's attempt to evade law enforcement in the United States where they reside and evade giving her her material rights by pushing her to divorce according to Islamic law without resorting to court.
Ilham, who is also married with an official marriage contract in court, and could have collected the dowry that her husband wrote on himself in the contract after the divorce.
However, Ilham's husband did not accept to hand over her financial rights to her, so she told him that she would file a case against him to pay her what he owed (in advance and deferred money), but he threatened to beat her and take her children from her by force, and she retracted her claim for her right after his threat, she told Enab Baladi.
"My ex-husband's family prevented him from obtaining his right to inheritance so that he would not give me my right after my divorce from him, and now I bear full responsibility for the children, financially and morally, and he avoids even talking to his children on the phone," according to Ilham.
Bayan Rehan told Enab Baladi, "I witnessed many stories of women living in Germany, who asked for divorce from their husbands and obtained it by law, and all of them obtained their financial rights."
Rehan indicated that one of the cases resorted to the law there, which requires a woman to receive half of the man's money upon divorce and vice versa, and she took her full financial right, saying, "After only one day, the woman married another man without regard for the status of the children. Now we have entered into great social chaos, and there is no clear social law that gives the spouses their financial rights."
Women not necessarily advocate for women
Ilham talked about the women in her family and her husband's family, saying, "They did not support me, but rather stood against me, and even my female relatives refrained from visiting me or talking to me because they hate our family and do not want to interfere in any matter that concerns me."
She added, "As for the women of my ex-husband's family, they were not satisfied with silence but rather incited him against me, and they were among the most hostile to me."
In an audio recording, Bayan Rihan told Enab Baladi that the saying "women support women" is not 100 percent true.
In the story of Lama al-Assil, the woman was mainly the cause of her problem, and "the woman whom her ex-husband, Basil Khair, married is also a divorced woman, that is, she lives in conditions similar to Lama's."
Therefore, one should not always stand by the woman, as she may be wrong at times, and one judgment should not be taken before looking at the whole story, according to the women's rights advocate.
Rehan added that in one of the cases that spread through social media recently, men supported a man and sympathized with him, but some women also supported him, and Lama al-Assil also found many women on her side, but at the same time, if we look at some groups on Facebook, we find that some women also accused her of neglecting her home and her children in order to focus on her work and social networking sites, as her husband said.
According to the Syrian Personal Status Law No. 4 of 2019, if a man divorces his wife of his own free will without a reasonable reason and without a request from her, she is entitled to compensation from him according to his condition and not exceeding three years' alimony for similar cases in addition to the alimony during the waiting period, The judge may order it as a whole or in installments, as the case requires.
if you think the article contain wrong information or you have additional details Send Correction