Syrian intelligence arrests Russia's war correspondent Oleg Blokhin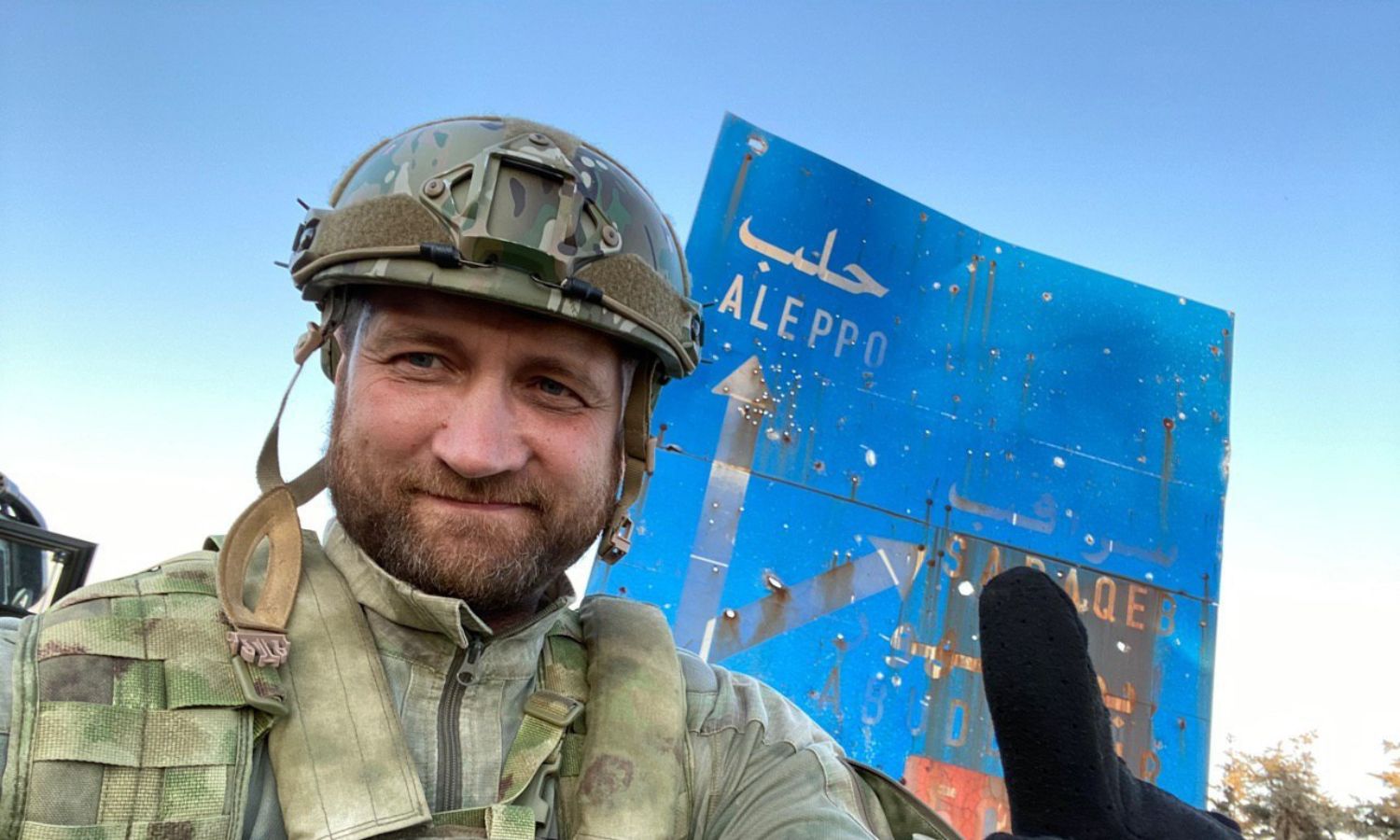 Syrian regime intelligence arrested the fighter and the Russian war correspondent Oleg Blokhin for unknown reasons, according to what Enab Baladi monitored on Russian websites and journalists.
The Russian journalist Andrey Medvedev reported that the regime's intelligence had arrested Blokhin on 25 September, at 5 p.m., for unknown reasons.
"Blokhin is a man of incredible courage, a man who worked throughout the entire Syrian conflict at the very edge," Medvedev said, adding that "Even if you don't know it's his footage, you've definitely seen it. The assault on Aleppo, the capture of Palmyra, the battles of the Tigers (faction) of General Suheil al-Hassan."
The journalist hoped that this "ridiculous situation would be sorted out as quickly as possible," as he described.
The Novorosinform website quoted the military correspondent Roman Saponkov as saying that "reports assured that Blokhin was detained at the request of the Russian command."
The Russian Readovka news site said that the Syrian "Mukhabarat" (military intelligence) detained "the well-known Russian military commander Blokhin, who did a lot for the victory of Damascus."
Readovka revealed that Blokhin has been trying to fly to Russia to cover the special operation over the past two months.
Blokhin has dual citizenship – Russian-Ukrainian – it is likely that he may face deportation to Ukraine, so now he needs help from the Russian Foreign Ministry and other officials, according to the Russian website.
The Russian Journalist's work is not limited to media activity, as he helped train Syrian militias and Russian fighters.
Blokhin is known to have published gloating videos and photos after the regime forces, and their allies stormed various areas in Syria.
The most recent of which was from the town of Saraqib in the eastern Idlib countryside, in the last military campaign launched by the regime forces with Russian air coverage prior to the Moscow agreement in March 2020.
Blokhin's channel on Telegram is full of pictures and video recordings, which show empty streets and great damage to residential neighborhoods as a result of the bombing of many areas after the regime forces and Russia took control of them.
Russia announced the start of its military intervention in Syria on 30 September 2015 and deployed its soldiers in several locations in Syria.
It also relied on the mercenaries of the Wagner group, which signed work contracts with the Russian Ministry of Defense in Syria, according to the BBC.
In its report on the Russian opposition figure, Alexei Navalny, the BBC uncovered that the paramilitary group had opened a headquarters in Damascus.
if you think the article contain wrong information or you have additional details Send Correction