Syrian rap song conveys detention experience to the world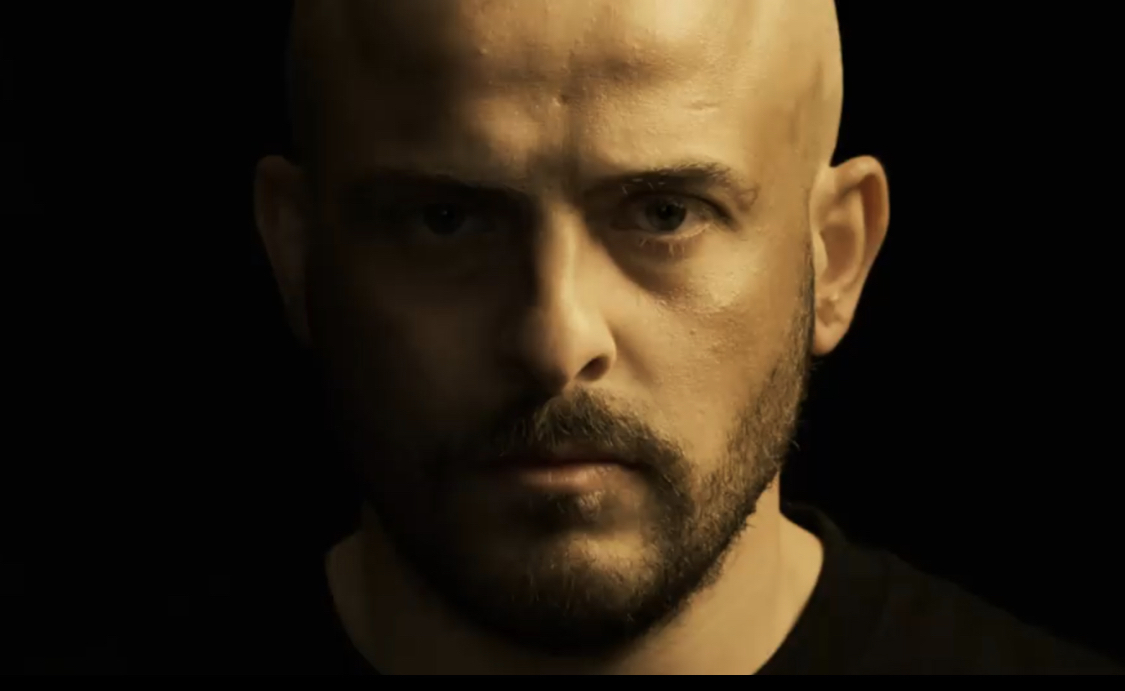 Enab Baladi – Lujain Mourad
"Would you believe me if I told you that I wrote 'the end' every time I saw a policeman?" These lyrics describing the case of many Syrians were written by Ahmed al-Riz in a rap song conveying what he experienced during nearly two-year detention, the bulk of which he spent in the infamous Sednaya Prison.
Al-Riz, 33, decided to release his second rap song on 26 June, marking the International Day in Support of Victims of Torture, to remind the world of thousands of victims of torture in Syrian prisons.
"From my own memory to that of the world"
Let it go, will you!
Let it go, will you!
No, I will not forget how the jailer spat in my food
Lyrics in al-Riz's Prisoner (Sajeen) song is a painting of a pile of devastating memories that would not leave the former detainee's memory even after he left his country.
From his German residence, al-Riz told Enab Baladi that he was trying to transmit these images from his memory to that of the world through the art of rap, which he considered closest to the hearts and minds of his generation's youth.
A few months after his release from prison, the young man left Syria for Turkey and from there to Germany, carrying many messages from the detainees and victims of torture who are unable to make their voices heard.
In a simple song with a clear accent, al-Riz emphasized that it is impossible to forget his and many detainees' tales. He believes that such stories deserve to be heard by the entire world, which prompted him to translate the song into German and English.
Al-Riz adheres to the case of the detainees since there are thousands of people who experienced what he experienced, although he has settled in Germany for years and started his university studies in physical therapy, where he is now a graduate.
At a time when writing, painting, or transmitting memories and events through art is considered by many to be a way of alleviating the weight of memories, al-Riz says that he has not yet felt the difference after writing the song, explaining that the breaking of mothers' hearts and the suffering of thousands of people at this moment requires that these scenes remain engraved in memory.
Art is an outcome of experiences
"Art requires experience. Most artists who have left us great works have lived terrifying lives or experiences that have not been erased from their memory" this is what al-Riz holds as a belief when it comes to the ties that his artistic attempts have to his experience.
Al-Riz considered that the harsh experiences that generate art do not necessarily mean that a person has a totally tragic life, explaining that many pieces of art were presented on the basis of previous experiences that their owners were able to overcome, to eventually pursue their lives in a normal way, but that they still required to be presented to the world.
His song Prisoner (Sajeen) originates from his experience in detention, while his previous poetry writing and rap performance do not relate to the experience of detention, as he sees it as part of several other experiences. However, he chose an artistic name that the detention experience contributed to creating, which is "Night" (Leil) in reference to the darkness that surrounds the detainee.
Indelible loss
Al-Riz's loss of three of his close friends in detention made a real difference in his memory and made him take on greater responsibility; he tried in a variety of ways to convey their voices today and commemorate them.
"They died, not because of their wounds, but because of oppression" these are some of the lyrics to the song in which al-Riz talks about his three friends, Ali Shaheen, Mustafa Dawabi, and Mohammed Tabaa, who were killed in detention.
Mustafa, al-Riz's friend, died in his arms in detention. Two days before he passed away, he had taken a decision not to be taken to the hospital despite his poor health condition because he knew in advance of the torture inflicted upon detainees in hospitals run by those responsible for the detainees' torture in detention.
"I decided that we would be witnesses to his death, that there would be someone among us who would spare his family the trouble of being stuck between the despair of waiting for his return and the hope that he would survive," al-Riz continued.
Al-Riz starts his song with a line he repeatedly heard from jailers, "Everyone on their knees," and ends it with the phrase "Let us stand up and get back to the world" to mock the helplessness in front of the horrors and tragedies experienced by the detainees today and the helplessness that is mitigated by the few minutes during which we remember them.
if you think the article contain wrong information or you have additional details Send Correction