Escaping restrictions in Turkey, Syrians flee to Egypt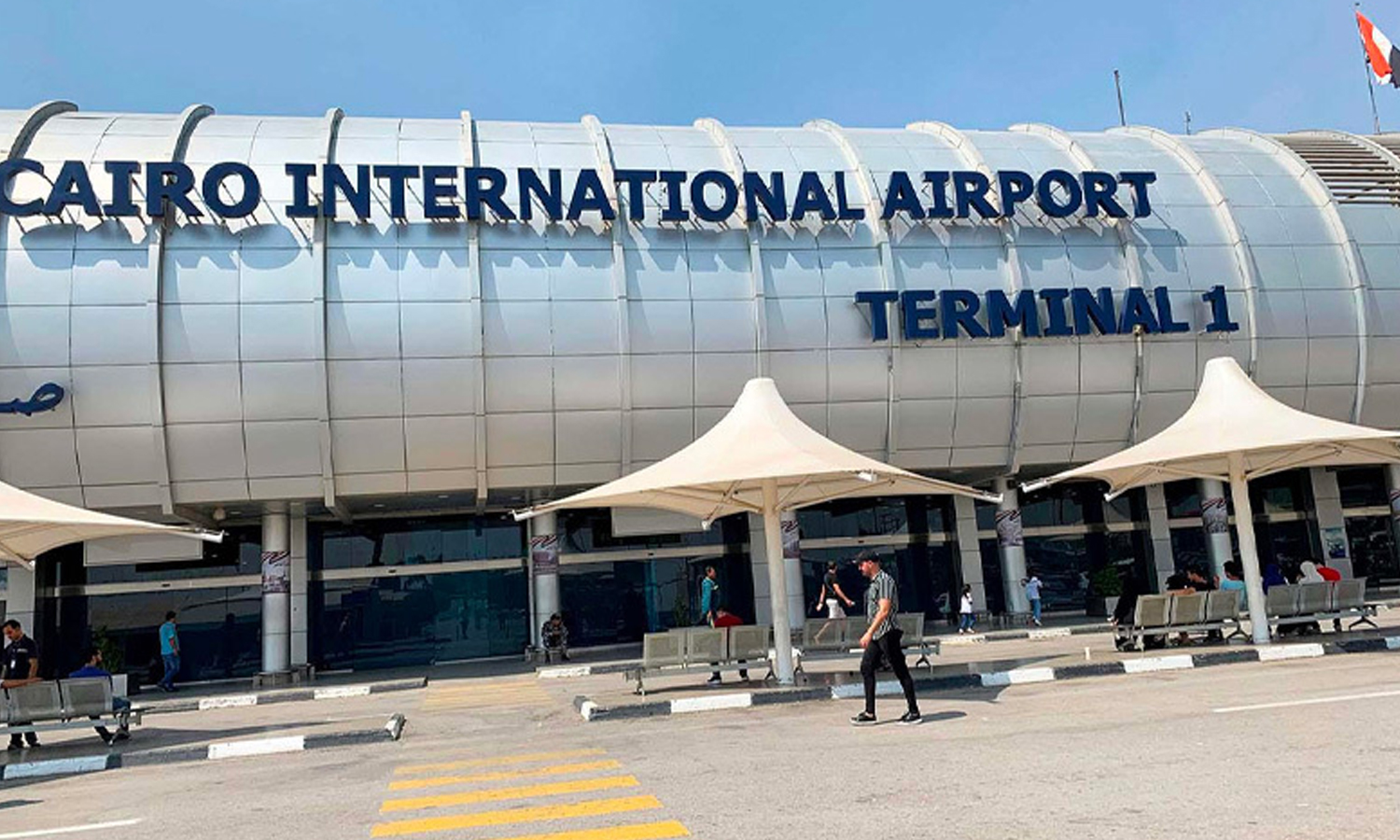 Enab Baladi – Amal Rantisi
"The recent restrictions in obtaining a work permit, and the difficulty of bringing my fiancée from Syria to Turkey, made me choose Egypt, even though I used to live and work in Istanbul, and I felt some stability compared to my other friends working here."
Ayham, 36, (pseudonym) justifies his reasons for leaving Istanbul for Cairo in search of a better future for himself and his family, which he wants to form in a new country he sees as better for stability where he resides.
He has his relatives in Egypt, and it is, in a way, the best country that hosted the Syrians, according to his description.
Ayham's suffering with the official papers arose when he wanted to bring his fiancée from Syria to Istanbul. "When I got engaged, there was no extra scrutiny on the issue of residency, transactions, invitation, and visa, as it was common knowledge that a Syrian could invite his relatives from Syria to Turkey in a less complicated way."
Ayham works in the field of sewing wedding dresses, and he had a tourist residency in Turkey. The company in which he was working tried to obtain a work permit for him and "regulate" his status, and three attempts failed after the specialized authorities refused to grant him residency.
"I did not find a solution at the time but to bring my fiancée with a visa, the cost of which is estimated at between 4800 to 5000 US dollars, according to what I inquired about in the competent offices. I had a choice to pay this amount in light of an unknown future awaiting her in Turkey regarding the issuance of the Temporary Protection Card (Kimlik) or even tourist residence," Ayham told Enab Baladi.
The second option he had was to "travel from Turkey and start a new life somewhere else with the increasing rhetoric of racism in daily life issues, the simplest of which is renting a house," he adds.
Turkish law allows foreigners residing in Turkey to submit a visit request to see relatives or friends, enabling them to obtain an entry visa, provided that the Syrian applicant holds a work residence.
Hate speech from officials and opposition politicians against refugees in Turkey has escalated in recent months, accompanied by increasing restrictions by Turkish immigration in granting tourist or "Kimlik" residence to newly-arrived Syrians and even transferring "Kimlik" registration from one state to another, prompting some Syrians to think about a new journey in search of more stable conditions in another country and to escape the vortex of identification papers and racist statements.
To Egypt via security approval
Egypt began imposing "visa" on Syrians in 2013, and since then, most Syrians have resorted to paying large sums to brokers to facilitate entry procedures into the country.
There is no entry visa for the Syrians wishing to travel to Egypt, and it is replaced with a security approval on the basis of which the passenger's name is placed in the airport security regulations, Ayham told Enab Baladi.
There are two types of this approval, a security approval from the Intelligence Department and another from the National Security Agency, which is considered stronger, but its cost is higher, especially for Syrians in Turkey, and it takes about 15 days to issue.
For those coming from Syria, the cost of the Intelligence Department's approval is 1,200 US dollars, and that of the National Security is 1,300 US dollars, while the latter is 1,500 US dollars for Syrians in Turkey.
"For me, I contacted a broker, who is a young Syrian man with strong connections, as usually, these people are the link between the traveler and one of the officers at the airport or the security authorities that give approval, and each of them takes his share of the money," Ayham added.
The total cost until Ayham arrived in Egypt amounted to 1725 US dollars, 1500 of which were paid for obtaining national security approval and 225 US dollars for the flight ticket.
Why Egypt?
Ayham's field of work in sewing wedding dresses is gaining popularity in Egypt, in addition to the absence of restrictions and the Egyptian people's acceptance of the Syrians, which encouraged him to travel to Egypt.
Ayham was not the only one in the family who chose to travel to Egypt. His brother, Ismail, 39, (pseudonym), took the same road to settle in Cairo as well, after he became feeling "outcast," as he described it, and wanted his wife, who was residing in Syria, not to fall in the spiral of Turkish residency papers.
Ismail spoke to Enab Baladi about the high cost of renewing and extracting residency permits in Turkey if they were approved at all, in addition to his fear of an increase in racist discourse against refugees and the high cost of rent and living in general.
Adeeb Mulla, who has a law degree, has lived in Turkey since 2014 and is also looking for a way to travel to Egypt. He told Enab Baladi, "At least I can work with my degree in the field of law without complications and without the Turkish requirements for equivalency of the certificate. Civil law, which is the backbone of the faculty of Law in Syria, is an exact copy of the Egyptian Civil Code, and the Code of Civil and Criminal Procedure is also the same," he said.
Mulla now works in a "sock-making" workshop and lives with his family in Istanbul.
He added to Enab Baladi, "Now brokerage offices are providing approvals to Egypt, but I do not have a valid passport nor an identity card."
Mulla was unable to practice the legal profession in Syria or even the two-year training period that is customary after graduation, as he joined the compulsory service and then sought refuge in Turkey in 2014.
Turkish law prohibits the practice of law for non-Turkish law certificate holders except after its equivalency, an option that was not available to Mulla due to the absence of a financial provider that would allow him to devote himself to his studies.
Mulla pointed out that one of the main reasons now that makes him think of asylum in Egypt is his feeling of "horror and the threat of deportation," as he said, as he holds a "Kimlik" card but works illegally due to the lack of a work permit.
"I have been living under threat for eight years, and life and time are wasted in vain," Mulla concluded.
Enab Baladi conducted an opinion poll on a closed group related to Syrian refugees in Turkey on Facebook regarding the option of traveling to Egypt, and the results showed a difference in opinions.
Some commentators considered that "the Egyptian people are courteous and eager to help the Syrians the most" and that in Egypt, there is flexibility "in terms of obtaining documents," and there are no "difficulties or unjust laws."
Others were reluctant to travel there for political reasons, including the nature of the government and the suppression of freedoms. At the same time, the comments permeated some opinions between returning to Syria or traveling to any country in the world that does not request "data update," in an ironic phrase that refers to the suffering of Syrians in Turkey in obtaining an appointment to update their data and addresses in the Turkish states.
What documents does a Syrian refugee obtain in Egypt?
Mohammed al-Hassan, who works with refugees and migrants in Egypt, explained to Enab Baladi the nature of the documents that Syrian refugees obtain in Egypt, explaining that there are two options for Syrians coming to Egypt nowadays, either registering with the UN High Commissioner for Refugees (UNHCR) in Egypt to obtain what is known as a "the Yellow Card," a card given to refugees as "Asylum Seeker."
The second option is to obtain a tourist residency for a period of six months or an annual residency obtained by the student and his family, in which case he is removed from refugee status and becomes a "migrant" and not a refugee if he does not have a "Yellow Card."
A Syrian can obtain a residency under the "Yellow Card" every six months, known as "asylum residency," and can also obtain annual or monthly cash or food aid from the UNHCR.
Egypt is a signatory to the 1951 Convention relating to the Status of Refugee Protection, but it has reservations about many of its provisions.
The only item in the Convention that Egypt agrees to is the "law of non-return" or the "right of non-return," that is, non-deportation, as the Egyptian authorities do not deport any "Yellow Card" holder, according to al-Hassan, who pointed out that there are some exceptions for refugees from African countries.
However, as for the Syrians, no deportation decision was issued against anyone, except in some cases of Syrian merchants or those who only have a passport and have security problems, according to al-Hassan.
Right to work
As for the asylum law and the right to work in Egypt, there is no legal form for doing work in Egypt. All kinds of businesses that Syrian refugees work in are illegal, says al-Hassan.
Even those who only have a Syrian passport and who are not classified as refugees are also not entitled to work as employees who have a "work permit." This case is not listed in Egyptian law, and the only areas in which they can work legally are opening a shop, a private business, or a company, according to the refugee rights advocate.
Even Syrian university degree holders who came to Egypt do not have any right or law by virtue of the equivalency law. They cannot equalize their degrees, and they cannot join unions, such as the Bar, Doctors, or Engineers Syndicate.
Graduates of non-Egyptian universities do not have the "right to practice the profession," and they cannot apply to the Ministry of Labor, and most Syrian doctors, lawyers, and engineers work illegally under Egyptian citizens' supervision, he adds.
Al-Hassan considered that the "right to work" part is among Egypt's reservations regarding the refugee issue, "but on the ground, this is badly reflected because all certificate holders and those wishing to work, work illegally without protection and without preserving their rights, and this is a very bad reality from the aspect of work."
Right to education
Registration in schools and public education in Egypt is free for Syrian refugees at all levels of education. As for registration in universities, it is required to obtain an Egyptian general secondary certificate (baccalaureate) so that the student can register in universities for free, which is a law that is not fixed, as it is renewed every year.
"A foreign certificate holder is treated like a foreigner, and he/she has to pay thousands of dollars to enroll in the university," says al-Hassan.
Registration in universities is carried out exclusively through what is known as the "Expatriates Office," and this office does not recognize the "Yellow Card." It requires exclusively that the Syrian student has a valid passport; otherwise, he/she cannot register at the university, which is actually one of the contradictions as the law stipulates that whoever has the "Yellow Card" can register in Egyptian universities, according to al-Hassan.
This forces most refugees to renew their passports continuously so that they can enroll in universities, he adds.
Is there a division in Egypt over refugees?
Al-Hassan believes that Egyptian society is divided in a way that he describes as "terrible" in terms of class, and the issue of refugee acceptance varies according to the place and area of ​​residence, but, in general, there is no specific pattern.
"The Egyptian people's acceptance of Syrian refugees is excellent, compared to the rest of the nationalities in Egypt, such as the people of African nationalities who "die on a daily basis due to abuse, beatings and other atrocities," as he described.
In general, the Syrians do not face problems on a daily basis that require the intervention of human rights organizations or bodies, and even the incidents that may occur are individual cases and do not reflect the opinion of a society that is accepting of Syrians.
Al-Hassan considered that compared to Turkey, there are great advantages for the Syrians in Egypt, such as the Arabic language, integration, and ease of living in terms of finding work and achieving some financial sufficiency, in addition to the absence of camps and the Egyptian authorities' rejection of this proposal, and keeping refugees in the cities, which prevented the presence of a great separation between the Syrian and Egyptian societies.
Syrians constitute nearly half of the number of refugees in Egypt, as their number reached 137,599 out of a total of 273,152, according to the January statistics of the number of Syrian refugees registered with the UNHCR.
if you think the article contain wrong information or you have additional details Send Correction