Idlib: Urban licensing conditions do not consider real estate capacity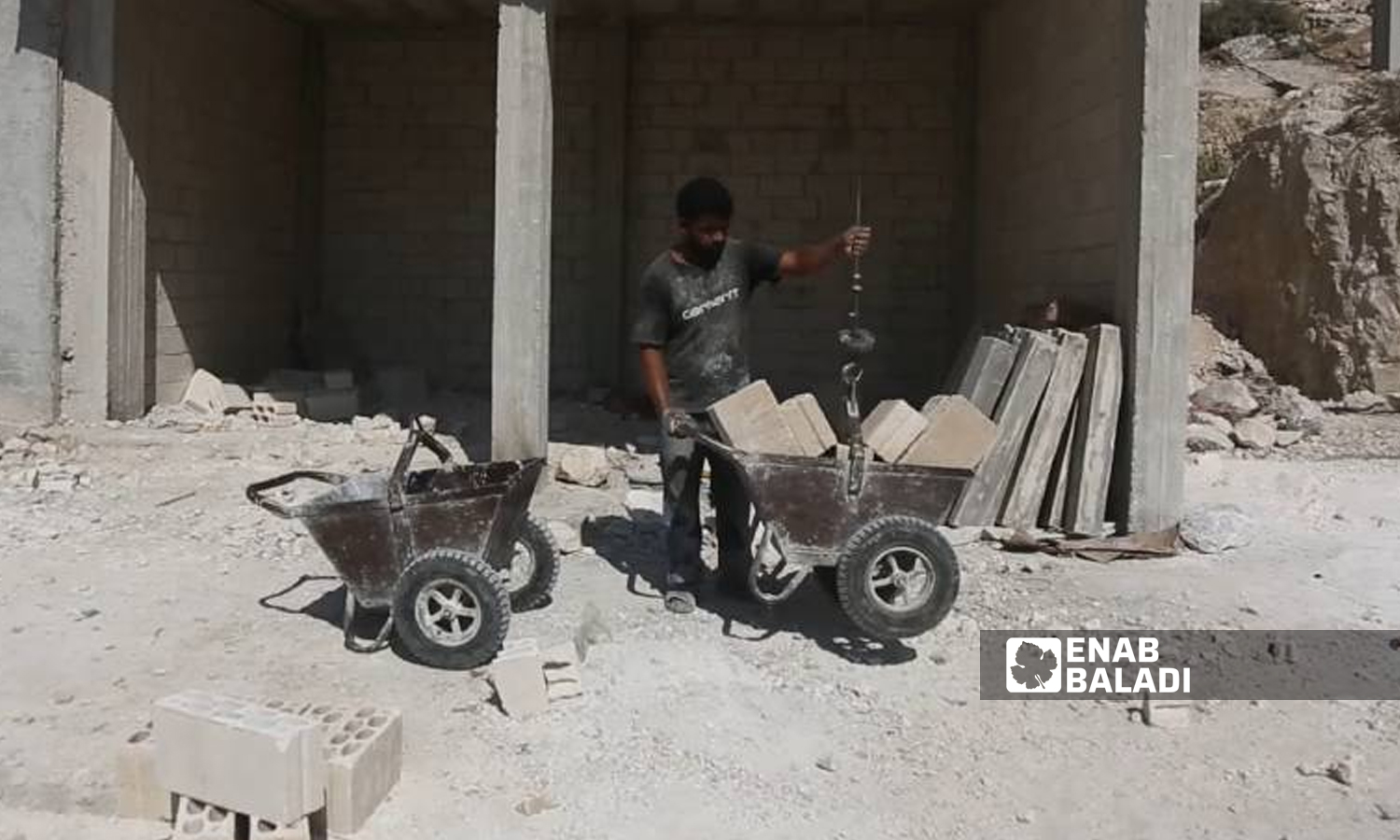 Enab Baladi – Idlib countryside
The northwestern city of Idlib suffers from neglect related to the urban development of residential spaces and the loss of legal means that aim, in turn, to regulate urbanization within the region.
Some of these means are collective and organizational, and some are individual through obtaining urban licenses.
Urban licenses include a building permit. These licenses are restrictions and controls on individuals to protect public urbanization from all constructional encroachments and hazards. It is also considered one of the most important preventive means through which competent authorities exercise their control over real estate operations and the construction movement.
The Syrian Salvation Government (SSG) operating in Idlib city has been trying to implement this legal method since August 2020 to organize the urban movement in the area. However, this application is not supported by services that provide building materials for people who wish to build their own homes. People need cement, iron, bricks, and sand so that they can build according to quality standards.
Difficult licensing terms
According to an opinion poll conducted by Enab Baladi through the "What Is Your Problem" program on 18 April, people would support any Salvation Government decision that would organize construction in the Idlib countryside so that their city does not plunge into urban chaos that is difficult to survive in the future.
However, licensing conditions are often difficult for residents to conform to, as they do not have the services that provide them with building materials fit to meet the standards set by the Salvation Government, amid difficulty in making an essential living in conjunction with the high prices of most basic materials.
Zaki Abu Hassan, 50, a resident of Idlib countryside, told Enab Baladi that "if they seek to request permits, then they must provide people with services in exchange for this permit. They must provide cement, and people must have sufficient cash or a salary to build according to the permit. They must provide job opportunities to improve people's living conditions".
Zaki Abu Hassan wishes to add a new room to his home in order to secure a second room for his eight children. If he wants to be permitted to build that room, he must seek a permit for the entire house, which is beyond his financial capacity, he says. "The permit costs the same as the room I wish to build."
Regulating the construction movement through permits that organize people's use of their real estate properties is a process parallel to developing the community in Idlib economically and addressing livelihood challenges, as well as familiarizing owners with the manner and conditions of licensing; Zaki Abu Hassan did not even know how to obtain a permit to build the additional room.
"A policeman came and ordered us to stop the construction. I immediately stopped building the room for fear of any unexpected consequences, but I do not know what the licensing terms are or from where to obtain the building permit", he added.
At the same time, the Housing Directorate of the Salvation Government did not answer Enab Baladi's questions about the costs and the conditions of obtaining a building permit.
Displacement to Idlib started in 2013 due to armed conflict in most of Syria's regions. As the years passed, rapid population growth began requiring larger needs for housing and infrastructure to be met more quickly. However, the pace of the Salvation Government and its concerned parties in meeting these needs has not kept up with the accelerated population growth.
if you think the article contain wrong information or you have additional details Send Correction