Youth of As-Suwayda look for a better life across the border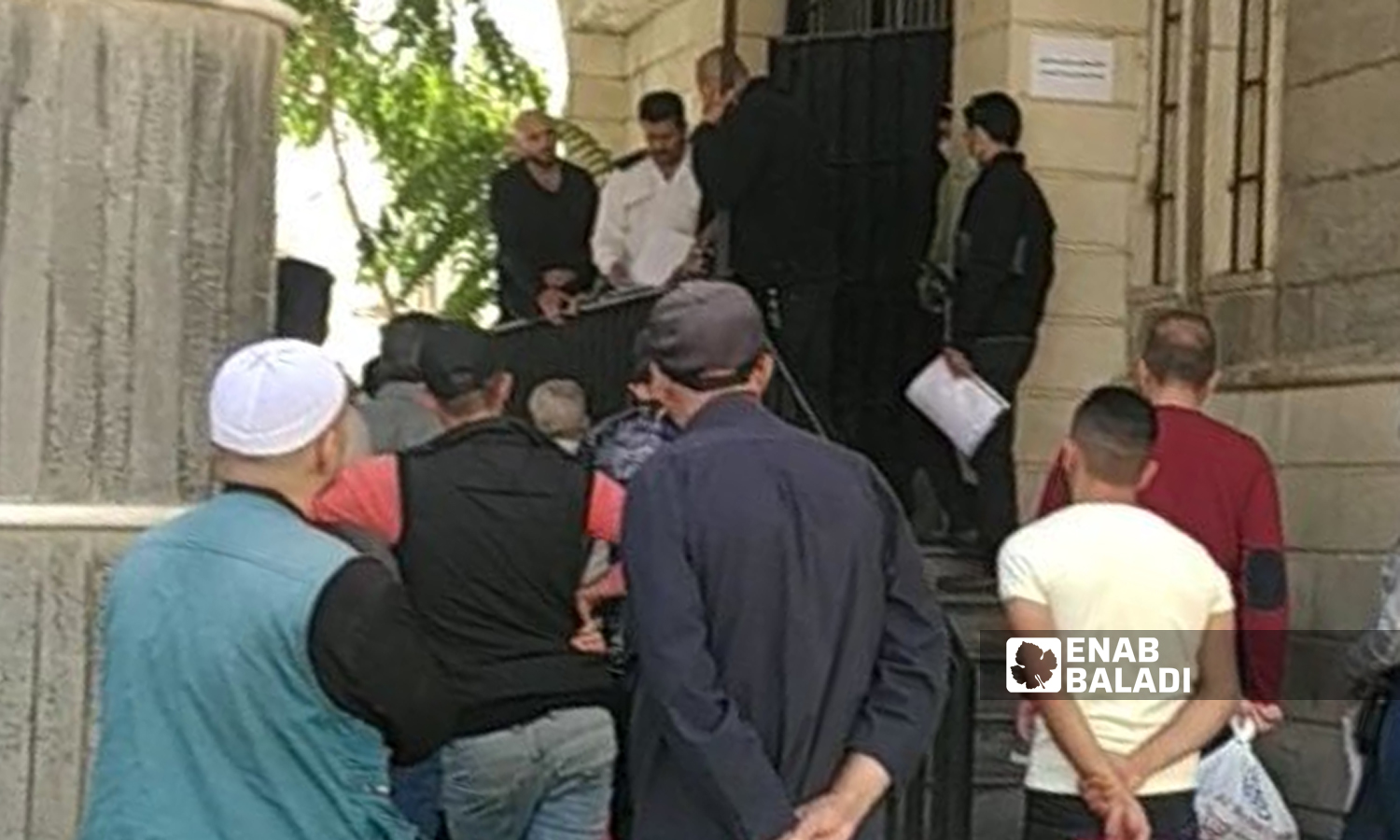 As-Suwayda-Muhannad Zain al-Din
The deteriorating economic and living conditions across Syrian governorates have led numerous people consider leaving the country. 
Dozens of young people from the governorate of As-Suwayda, southern Syria, are rushing to obtain a passport on a daily basis in an effort to flee the severe economic crisis that Syria is facing.  Alaa, 25, thinks about searching for a better future for him abroad. 
He went to the Immigration and Passports Department in As-Suwayda to obtain a passport after he lost hope of finding alternative solutions that could enable him to live in dignity and peace. 
Alaa, whose last name is known to Enab Baladi, but withheld for security reasons, complained that his monthly salary is no more than 150,000 Syrian Pounds (SYP-45 USD), and it is barely enough to meet his needs for two weeks. He has no choice but to travel to flee the adverse economic conditions and lack of security that his governorate of As-Suwayda is going through. The future has become extremely unpredictable in Syria after tens of years of war. 
Alaa, who graduated from the department of teacher education in 2018, said that young people nowadays are not seeking to make a fortune or purchase palaces and vehicles. They want to have a dignified life; they want to meet their daily needs. It is noteworthy that Syrian people face a daily struggle to survive. 
Like Alaa, many young people in As-Suwayda turn to daily labours—they work in restaurants or construction sites. In other words, they work outside their primary specialties because their university degrees do not help them find job opportunities or earn a higher salary. 
An official in the Immigration and Passports Department of As-Suwayda told Enab Baladi that many countries are taking in Syrian refugees. Thus, the number of Syrians leaving their governorates, especially As-Suwayda, has increased. The Immigration and Passports Department in As-Suwayda has experienced rises in clients, more than 100 clients each day. 
Obstacles facing clients
Syrians wishing to travel abroad encounter many challenges, the first of which is their passport. Syrian citizens have visa-free or visa-on-arrival access to only 29 countries and territories. The Syrian passport ranked penultimate in the current year, according to the last Henley Passport Index. 
Alaa said that Syrians face tremendous barriers to issuing and renewing their passports; an emergency passport will typically be ready in two days after an application is made. But now, this can take up to 100 days; even though immigration officials promised to provide their clients with faster services, they said they would strengthen and ramp up the passport issuing procedures. However, their promises turned to be "false," Alaa said.
 Either way, favouritism and bribery are required for granted and renewing passports. Syrians also need a fixer to obtain their passports within a reasonable time frame. 
Now, they need to get a COVID-19 vaccination record card, which costs more than 20,000 SYP (7 USD). This money should be paid to the Commercial Bank of Syria. 
Delay penalty paid by Syrians abroad 
Samer is a 27 year-young man who has been living in Erbil, the capital of the autonomous Kurdistan region of Iraq for two years. He applied for passport renewal via the Syrian regime's embassy last August at the cost of 300 USD. So far, he has not received any response. 
This delay adversely affects Samer. Now, he has to pay a fine of approximately 20 USD for each day he remains in Iraq after his residence permit card expires. His card was supposed to be renewed on 1 Septemberer. It is noteworthy that his daily wage in Erbil does not exceed 15 USD.
Overseas employment scams
Young people of As-Suwayda intending to travel abroad are prone to fraud and exploitation by many travel agencies.
Travel agents promise them overseas job offers in exchange for large sums of money. Thus, when they arrive at their destination, they realize that they fall prey to job scammers. Therefore, many return to As-Suwayda, because they feel disappointed to find that travel agents' promises go unheeded. 
Syrians experience harsh living conditions due to the depreciation of the Syrian pound, which in turn has affected the availability of job opportunities.
The World Health Organization estimated that 80 percent of the Syrian population lives below the poverty line. Syria tops the list of the poorest countries in the world at a rate of 82.5 percent, according to data on the global World By Map website.
if you think the article contain wrong information or you have additional details Send Correction