To flee Syria, residents in Homs sell properties increasing supply of real estate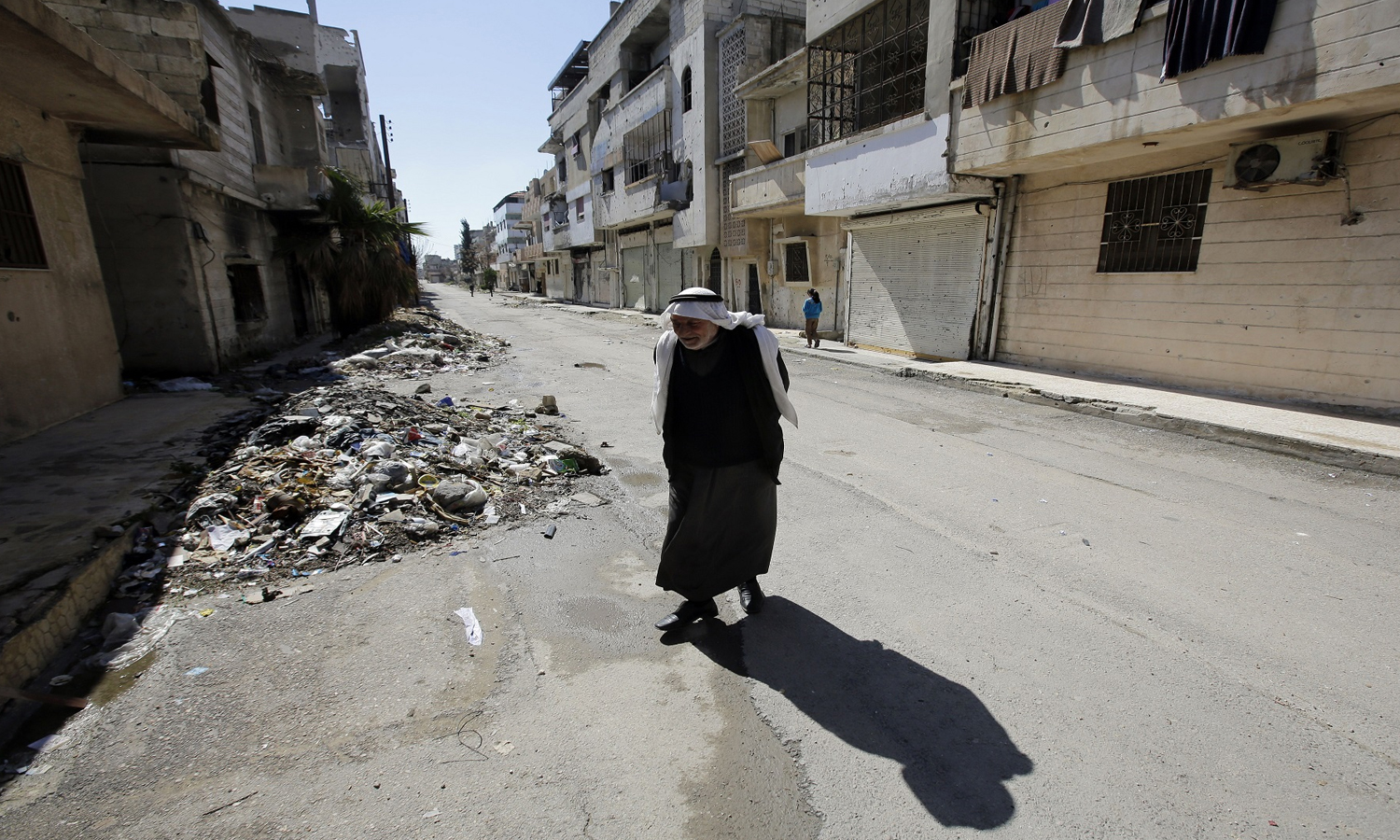 Enab Baladi – Homs
Thirty-one-year-old Mohammed intends on heading to the northwestern region of Syria to cross the Syrian-Turkish borders illegally and arrive in Turkey. 
Mohammed, who asked Enab Baladi to withhold his last name for security reasons, mentioned that he pressured his father into selling one of the family's shops and waived his entire share of inheritance to reach Europe.  
He said, "I come from a family of merchants. My father was a successful businessman at a young age when Syria was a fertile ground for making business and settling down. My father does not consider leaving Syria because he achieved what he aspired to, but it is my turn now to work and build my own business, which is difficult to attain in today's Syria."    
The ongoing deterioration of living conditions in the Syrian regime-controlled areas has pushed many Syrians to contemplate an escape to Europe. 
As a large segment of Syrians in regime areas have used all their life savings during the conflict years, they found themselves forced to sell real properties, including houses, farmlands, and shops, to cover the costs of their travel journeys to Europe.    
The economic downturn in regime areas decreased the purchasing power of Homs residents, while tightening measures like conducting patrols to monitor market prices have exhausted shop owners in Homs, leading them eventually to offer their stores for sale through real estate offices to secure the money needed to travel abroad. 
Other people in Homs presented their properties as guarantees at merchants and real estate offices in return for reaching refugee countries. By doing so, these people managed to keep their properties ownership and obtained asylum with minimum financial losses.   
Syrians eyeing Europe to flee miserable conditions
As the living and economic crisis continues to worsen in regime-held areas, ending hopes of any imminent improvement, and while the regime keeps on pursuing young men to join the compulsory military service, real estate supply witnessed an increase after families started offering their real properties up for sale to help their youth out of regime areas to asylum countries. 
The number of arable lands offered for sale has risen in Homs northern countryside after farmers lost hope on their ability to afford cultivation costs and under pressures from their family members to sell for the sake of leaving to Europe.
Abu Naji, a sixty-five-year-old man from Grenada village in Homs northern countryside, told Enab Baladi that he offered one-third of his farmland for sale after one of his sons insisted on traveling, seeking asylum in Europe.  
Abu Naji said that his farm's distinctive location and reduced-price by over 5 percent did not help sell it.  
A supply-demand imbalance
Since the promulgation of the real estate sales tax law last March that increased state's revenues generated from real property sales taxes, real estate markets witnessed a significant downturn followed by a rise in real estate supply due to economic degradation and Syrians in regime areas' wish to sell their properties and travel abroad.       
The law stipulates the calculation of taxes of sold properties based on their market value instead of the price agreed upon by the seller and the buyer in financial records.
Mufeed (aged 52), a real estate office owner in al-Shammas neighborhood in Homs city, said that the increased supply was not paralleled by a rise in demand, causing a drop in properties' prices at a rate between 10 and 15 percent of the real property's value.    
Mufeed pointed out that the drop in real property prices did not promote real estate investments, for it is a long-term unviable investment, particularly within the current deteriorating economic situation in regime areas and its government's discouraging decisions that pushed investors from the housing sector.   
According to Mufeed, the real estate market throughout Syria is suffering from a "demand-supply imbalance." 
Many factors are affecting real estate prices, leading to a demand-supply deficit, causing prices to fluctuate. 
According to Mufeed, the factors include changes in the purchasing power, economic and housing policies, real properties' conditions, the reconstruction and maintenance cost, and consumers' housing preferences.   
He added that an economic improvement would lead to higher incomes and enhanced purchasing power, which would increase demand for real estate. 
Moreover, government finances and expenditure affect economic sectors, including housing, and enhance people's purchasing capacity.      
However, the regime's government is suffering economically, and its financial allocations are dedicated to supporting basic materials, including bread and fuel, instead of spending on real estate investments in the housing sector, Mufeed added.     
Real estate investments have a significant impact on people's income and indicate a country's political and economic policies.  
It has been eight years since the regime regained control over Homs city; still, most of its residents did not return because of the massive destruction of its neighborhoods and the absence of a minimum level of services. As many residents lost hopes of return, they started selling their real estate at very low prices.   
if you think the article contain wrong information or you have additional details Send Correction