Fuel crisis re-emerges after smuggling stopped in regime-held Homs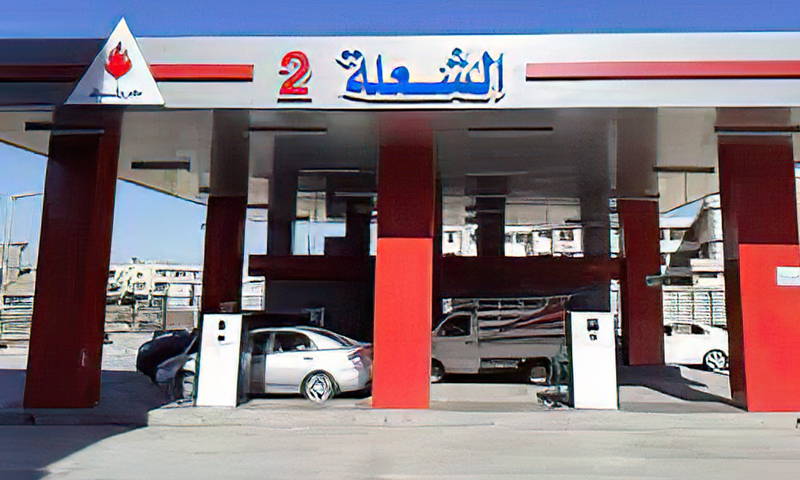 Homs – Orwa al-Mundhir
"Fuel allocations distributed in Homs are insufficient. The Ministry of Oil and Natural Resources did not set an exact date for sending fuel allocation messages, registered citizens sometimes receive the SMS over a week later from the presumed date. This prompted me to buy fuel on the black market," Youssef told Enab Baladi. 
Withholding his last name for security reasons, Youssef, 43, complains of high fuel prices in Homs. As a passenger vehicle driver, fuel is essential to Youssef's job. 
The fuel crisis has re-emerged recently on the black market in the Syrian regime-held areas, affecting Youssef's sole source of income. Youssef uses his car primarily for transporting passengers between the Syrian governorates.  
The fuel crisis has been exacerbated following the decision issued by the Customs Department in the city of Beqaa, west of Lebanon, to enforce permit requirements for vehicles going into Syria. This is an attempt to block smugglers who are making large sums of money from the fuel price difference between the two countries.  
Crisis within a crisis
On 21 June, the Official Lebanese National News Agency (NNA) reported that some young men used burning tires and placed metal barriers to cut off the main international road at Masnaa Border Crossing Point, protesting against the decision released by the Customs Department aimed at curbing smuggling into Syria.
As Lebanon's fuel crisis deepens, the authorities have made an effort to curb fuel smuggling operations from Lebanon to Syria. This consequently increased fuel prices in the Syrian markets; one liter of fuel is more than 3,000 Syrian pounds (SYP- 1 USD), while one LPG gas cylinder, if available, costs 50,000 SYP (15 USD).
On 20 April, the Syrian Company For Storage And Distribution Of Petroleum Products, which is affiliated with the Syrian regime's Ministry of Petroleum and Mineral Resources, adopted a new mechanism of distributing fuel rations for each vehicle via text messages that specify the fuel station a driver should go to receive his ration only within 24 hours using his smart fuel card.
Even though the new distribution mechanism ended long lines at fuel stations, the fuel quantities allocated to each vehicle are insufficient. This is why most vehicle owners depend on refueling their vehicles on the black market. 
On 15 April, the Ministry of Domestic Trade and Consumer Protection set the price of a liter of premium gasoline, octane 90, via smart cards at 750 SYP (23 cents). This price is actually for both subsidized and unsubsidized fuel. The octane 95 gasoline's price amounted to 2,000 SYP per liter (62 cents).
After the price of gasoline on the black market reached 3,000 SYP, queues of vehicles reemerged at stations selling 95 octane gasoline.  
Stopped smuggling raises prices of gas cylinders
Since the smart card distribution of LPG gas cylinders entered into force, families received their cylinders within 45 to 56 days. The price of an LPG gas cylinder is 20,000 SYP(6 USD) on the black market, while it costs only 4,000 SYP (1 USD) via smart card. 
The black market secures gas cylinders from smuggling operations. After fuel smuggling from Lebanon to Syria was stopped, the price of a gas cylinder skyrocketed to reach 35,000 SYP (10 USD). Furthermore, it has been more than 90 days since the Ministry of Oil and Natural Resources sent an SMS to deliver people their fuel allocations. Thus, this has worsened the fuel crisis and increased the pressure on the black market.
Fuel smuggling operations between the markets of Syria and Lebanon are not new. 
For example, the markets in Homs, especially in the summer of 2018, were previously affected by fuel smuggling into Lebanon. Back then, groups close to Hezbollah were accused of illegal fuel trade that caused the prices in Syria to drop compared to prices in Lebanon.
if you think the article contain wrong information or you have additional details Send Correction