Four IED blasts in Daraa since Syrian Presidential Elections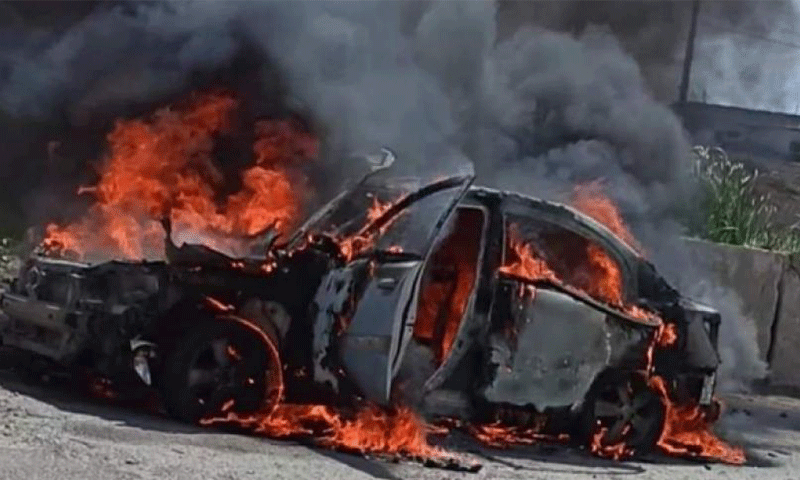 An improvised explosive device (IED) went off today, on 2 June, in the Shamal al-Khat neighborhood in Daraa city. Enab Baladi correspondent said that the perpetrators are still unknown, adding that this was the fourth blast of this kind since the presidential elections.
The blast was the result of the detonation of an IED, "planted by gunmen opposite the railroad, near the 16 October Square. The IED was left in agricultural land. The blast left no casualties," The correspondent of the pro-regime Sama TV, Firas al-Ahmad, said on his Facebook page.
Enab Baladi correspondent in Daraa said that neither of the four blasts caused material damage, occurring within the security zones controlled by the Syrian regime forces.
The correspondent added that in the past two days regime forces have tightened security measures in Daraa city.
On the condition of anonymity for security reasons, a Daraa-based civil activist told Enab Baladi the recurrent blasts are mostly related to the fact that the "regime is establishing security control over Daraa al-Balad, Daraa city, and Daraa camp," where locals refused to have polling stations for the presidential elections, which Bashar al-Assad won.
Several areas across Daraa governorate, including Inkhil, al-Jeezah, Jasim and al-Hrak, protested the elections through a general strike.
On 30 May, an IED detonated in a dumpster, near the Shamal al-Khat neighborhood. The day before, an IED exploded near the Draft Center, opposite the Government Compound in Daraa, causing material damage only.
On the evening of 26 May, the elections day, an IED exploded near a school, adjacent to the house of Daraa governor Marwan Sharbak.
On 23 May, central committees in Daraa, as well as revolutionary and tribal entities published a statement calling for boycotting the presidential elections.  They said that the elections day is a "day of mourning and sorrow" and that participation in the elections would only bring "shame and mortification" to people.
In Daraa, locals held three massive protests in Daraa al-Balad , Tafas city in the western countryside of the governorate, and Busr al-Harir, east of the governorate, in addition to the planned general strike across Daraa.
if you think the article contain wrong information or you have additional details Send Correction