Turkish authorities arrest six former Syrian regime affiliates in Mersin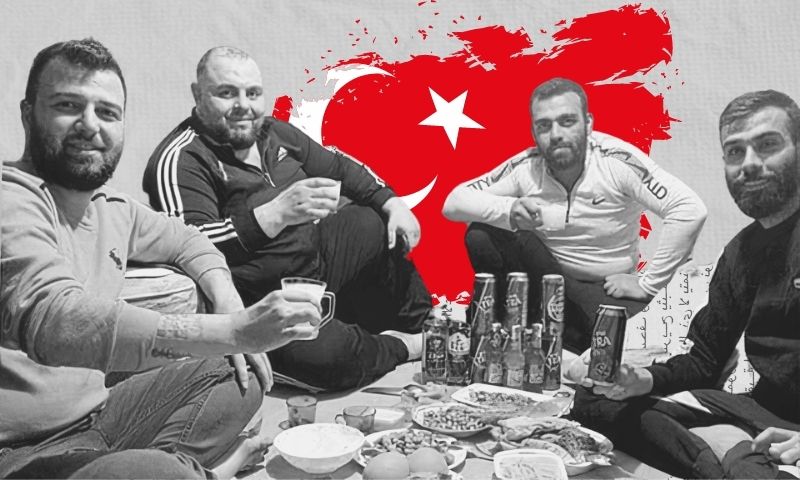 On 9 May, Turkish authorities arrested six Syrian nationals after raiding their house in downtown Mersin city, south of Turkey.
Sources from the raided neighborhood told Enab Baladi that elements of the Turkish Intelligence stormed the house of human smuggler Karam Yahya and arrested him, along with five people who used to work for the Syrian regime. One of those arrested was a former member of an Iranian militia in Syria. 
Among the arrested are Abd Dahman, Ali al-Saleh, Na'eem Slaibe, and Abd Ghali. These people were known to be former members of the al-Salama family militias in the eastern countryside of Hama province.
The Turkish authorities did not announce the arrest operation on their media platforms, but Enab Baladi was able to verify the news from matching sources. 
In a previous report, Enab Baladi investigated Karam Yahya's smuggling activity and its link to his uncle, Oqab Yahya, the vice-president of the opposition Syrian National Coalition (SNC). 
Enab Baladi found out that the arrested persons have crossed Turkish borders illegally through areas controlled by the Syrian National Army (SNA) after paying more than 3000 USD for each to a smuggler based in Mersin.
In an earlier talk with Enab Baladi, the spokesman for the SNA Major Youssef Hamoud said that arrest cases against some of those coming from the regime-controlled areas are investigated by the military police and the military judiciary of the SNA.
Hamoud added, once those suspected of having relations with military bodies affiliated with the Syrian regime or its militias are proven guilty, they are prosecuted according to the SNA's military justice code.
The Syrian-Turkish borders are the hotspot for Syrians' illegal migration to Europe, followed by Lebanon and then Jordan, according to the Office of the United Nations High Commissioner for Refugees (UNHCR).
In Turkey, human smugglers are punished with eight to 12 years of imprisonment if convicted by a relevant court along with a fine between 20 to 100 Turkish lira per day for 30 years. The court would determine these rules in view of each case's circumstances.
if you think the article contain wrong information or you have additional details Send Correction