Islamic State claims responsibility for twin attacks on SDF in eastern countryside of Deir Ezzor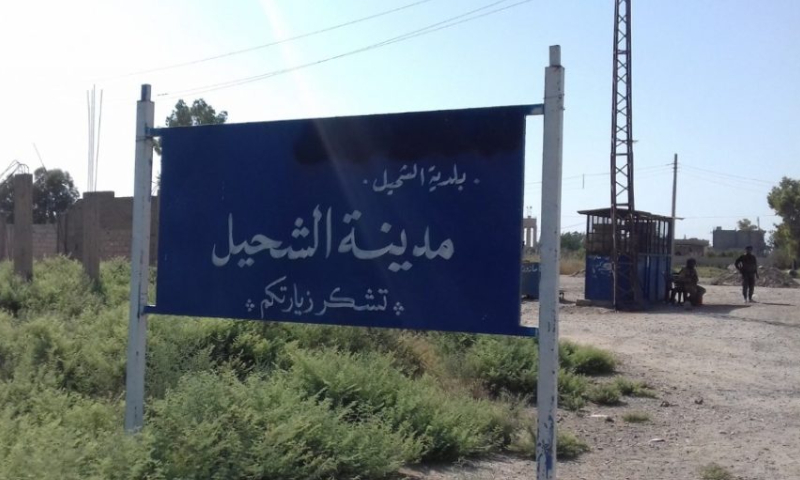 The Islamic State (IS) claimed responsibility for an improvised explosive device (IED) attack on the head of the local council of al-Harmousheya village— affiliated with the Kurdish-led Autonomous Administration— and fighters from the Syrian Democratic Forces (SDF) in the eastern countryside of Deir Ezzor. 
The IS group released a statement on its affiliate Amaq News Agency on 9 April, saying that the IS fighters detonated an IED in the house of the head of al-Harmousheya's local council, which resulted in only material damage.

The IS group previously assassinated the directors of local councils and offices.
In a separate statement, the IS group claimed responsibility for twin attacks on the town of al-Shuhayl, east of Deir Ezzor, that killed and injured seven SDF fighters. 
According to the statement, the IS fighters attacked the SDF's headquarters in the neighborhood of al-Shabaka last Thursday, 8 April, with rocket-propelled grenades, causing material damage. Then, the IS fighters ambushed the support patrols in the same neighborhood and detonated an explosive device, killing four members.
The SDF-linked Deir Ezzor Military Council mourned in a statement yesterday, Friday, the death of four SDF fighters as a result of the blast of a landmine laid in their military vehicle. 
According to the statement, the leader is the commander of Deir Ezzor's Military Council's al-Basirah Brigade.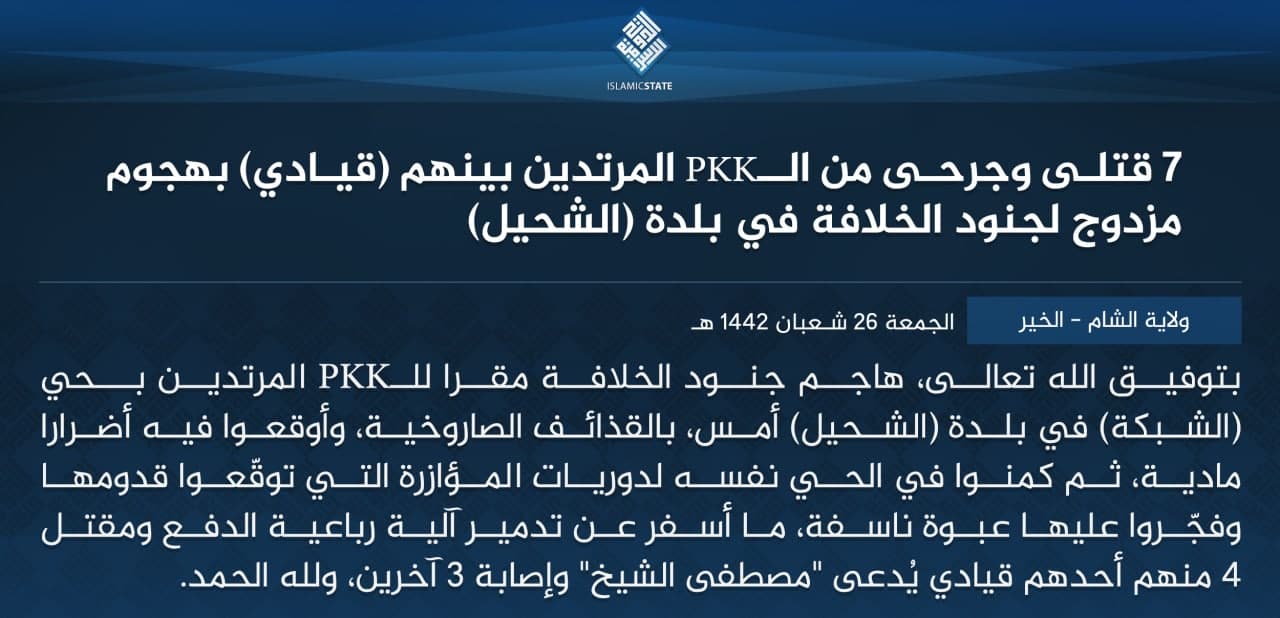 While the council's statement mentioned that the cause of the explosion was a landmine, local news networks, including North-Press Agency, reported an SDF military source as saying that an IED attack was carried out by unidentified persons, which resulted in the killing of four fighters.
The IS group carried out several deadly attacks as well as assassinations by planting IEDs.
On 7 April, unidentified persons targeted an SDF patrol with automatic weapons in al-Shuhayl, causing the death of five SDF fighters.
In the past week, the IS group announced its responsibility for carrying out 11 attacks in Syria, including six in Deir Ezzor. The IS fighters usually target the SDF and the Syrian regime forces in their attacks.
This came in conjunction with a security operation conducted by the SDF and the Internal Security Forces in al-Hol camp, east of al-Hasakeh, which resulted in the arrest of dozens, including IS commanders. 
if you think the article contain wrong information or you have additional details Send Correction