Video wars: Jihadist groups in Syria waging media battles against each other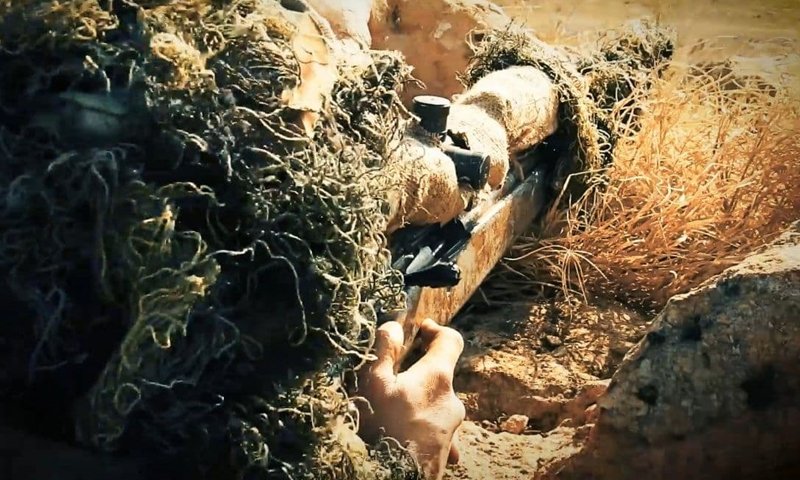 Enab Baladi—Ali Darwish
Jihadist groups in Syria have been retreating from the media spotlight. Keeping a low-profile, little to none of their famous Isdarat videos have been circulated in the last two years.
Some of these Isdarat are edited to give the groups an epicurean aura. Parading their power, groups' advances to some area or another would be filmed in some videos.
In other videos, these groups either provide a briefing on the battles they fought, or feature their growing popularity, having attracted new recruits, held religious activities, or provided certain services.
In early 2021, however, these groups started to seek the limelight again. Since 2 January, four separate Isdarat have been released, by the Islamic State (IS), Hurras ad-Din (Guardians of Religion), an affiliate of Qaeda in Syria, Hayat Tahrir al-Sham (HTS), the group holding reins to power in Idlib province in northwestern Syria, and Ansar al-Tawhid.
The four videos were promotional in content, capturing the propaganda of groups caught up in an ongoing fight against one another while seeking to convey their own separate messages and achieve their own goals.
In Afghanistan, Chechnya, and Iraq jihadist groups have developed their use of media, acquiring mastery over its channels and working methods that clearly showed up in the IS' professional use of media for propagandist and promotional ends. IS expanded its scope of influence across various Syrian areas since it first emerged as the Jabhat al-Nusra (al-Nusra Front) in late 2011.
After IS, several other jihadist groups mushroomed in Syria.
Propaganda continues but at different pace
The propaganda campaigns launched by these jihadist groups never stopped but "have changed in terms of content, intensity, and pace," expert on jihadist groups, Rawan al-Rujoula, told Enab Baladi.
With their Isdarat, varied promotional content, and multilayered messages, these jihadist groups were chiefly seeking to communicate with their advocates; reach out to new ones; or keep in touch with their target audience to let it know that the group and its commanders still exist. These messages are not meant for the domestic audiences alone, but for those outside Syria as well.
However, the four recent Isdarat have particularly "emphasized the international and regional leaning towards depending on [al-Nusra] to combat IS, and paving the path for this," al-Rujoula said.
This phase is marked with political entitlements, and "these groups, particularly al-Nusra [HTS today] is seeking to be present at the table of political settlements," she added.
Expert al-Rojoula has even wondered whether these groups will succeed to be at the table, "because we are still seeing some of these organizations developing, with their messages, forms, and manners of dealing with their surroundings, and given that their primary goal is to rule."
Wars and counter-wars
In The End and the Beginning video, released on 2 January, IS attacked all Syrian parties to the conflict, including other jihadist groups, opposition factions, and the regime.
The Isdar included a recording of the founder and Chief Commander of IS, Abu Bakr al-Baghdadi, saying: "We have delegated al-Julani, from Iraq to the Levant, to meet our cells. We have backed him with men and money."
The video also slammed HTS commander Abu Mohammad al-Julani. The latter and his closer circles, news reported, are seeking to break the HTS loose from "terrorism" designations.
HTS too has in late January celebrated its anniversary with The Four Years Since Foundation video.
Jabbing at IS, HTS called the organization's fighters Kharijites, the deviates, because they have acted treacherously and gave up on HTS in the al-Rahjan area and surrounding villages in the countryside of Hama.
In the video, HTS said that in its fourth year it managed to prove its worth, capabilities, and the aptitude of its commanders, and teach many countries that states "are not built by thieves, but by tawhid, [oneness]."
HTS also called people to get under its flag, for it has "achieved its victories through partial unity," concluding the video with the idea that through ultimate unity results could be realized on the international level, not only the local one.
At the end of the video, HTS said that unity is "twisting the Russian and Iranian arm" in Syria.
HTS also praised the Syrian Salvation Government, running Idlib Province, for its officials have, "unlike the image drawn by the regime," confirmed that they are capable of building, adding that the government has HTS full support owing to the services it is offering to civilians.
Over the course of its development, HTS was known by different names. First, it was called al-Nusra Front, issuing its first statement on 24 January 2012.
In the said statement, al-Nusra called on Syrians to "take up arms and wage jihad against the Syrian regime."
In December 2012, Washington designated the group as a "terrorist" organization, and in May 2013, the UN Security Council decided to add it to the sanctions list against entities and individuals affiliated with Qaeda.
Al-Julani, on 28 January 2016, announced disengagement from Qaeda and the formation of a new faction called the Jabhat Fatah al-Sham (Sham Conquest Front).
On 28 January 2017, he declared the formation of Hay'at Tahrir al-Sham, with the merger of Jabhat Fateh al-Sham, Jaysh al-Sunnah (Army of Sunnah), Liwa al-Haq (al-Haq Legion),  Ansar al-Din Front, and Nour al-Din al-Zenki Movement.
Stripped of power, the Guardians attempts to attract recruits
The latest Isdar by Hurras ad-Din (Guardians of Religion), expert Rawan al-Rujoula said, is a call for "recruiting militants who will split from (or have already broken ties with) HTS, and an act of mobilization to reach Syrian and Arab elements."
She added that most of the organization's affiliates currently are Uyghurs (descended from East Turkestan), Tajiks, Turkmenistan, and Uzbeks. Only a few of them are Syrians and Arabs.
However, the matter is unlikely to end with anything but spite and a limited increase in the Guardians' fighter resources, she added.
On 25 January, the Sham al-Ribat media outlet, affiliated with the Guardians, published a video of the organization's attack on the Russian base near the town of Tal al-Saman, north of Raqqa.
The attack was the organization's first operation in the city under what it called the Battle of al-'Assra.
Unlike IS and HTS, the Guardians did not attack other military groups, blaming instead the political bodies of the opposition, saying that it was their conferences that hindered battles against the regime.
Clashes took place between Fa-Ethbato (So Be Steadfast) military operations room, encompassing several jihadist factions, most notably the Guardians, and HTS in June 2020, which ended with the signing of an agreement between the two parties preventing the Guardians from deploying any checkpoints or launching any attacks on regime military posts without coordination with the al-Fateh al-Mubeen operations room.
Al-Fateh al-Mubeen encompasses the HTS, the National Front for Liberation (NFL) of the Turkish-backed National Army, and the Jaysh al-Izza (Army of Glory).
Ansar al-Tawhid: Sniper fire as death's silent tool
In its Isdar, Ansar al-Tawhid documented sniper operations carried out by its fighters against officers and members of the regime and Russian forces on the fronts south of Idlib.
Published on 9 February, the video Come upon Them in Ways They Cannot Comprehend focused on the importance of sniper rifles and methods of selecting marks.
Ansar al-Tawhid has been operating solo since May 2020, for back then it announced disengagement from the wa-Harid al-Mu'minin (Rouse the Believers) operations room, run by several jihadist factions, which later founded the above-mentioned Fa-Ethbato room.
The faction is an extension of the Jund al-Aqsa group, established in mid-2012 by Abu Abdulaziz al-Qatari, who was killed in mysterious circumstances in 2014.
The al-Qatari's body was found in the town of Deir Sunbul, near the headquarters of the dissolved Syrian Revolutionaries Front. Jamal Ma'rouf, the front's commander, was accused of assassinating al-Qatari.
In 2015, Jund al-Aqsa and Ahrar al-Sham Movement engaged in clashes due to several disputes, including the Anasr's refusal to fight IS, while both groups exchanged accusations on various matters.
After the Jund al-Aqsa was expelled to Raqqa, splinter groups and remnants stayed in the region, which in turn announced, on 2 March 2018, from the city of Sarmin in Idlib countryside, the formation of the Ansar al-Tawhid faction, led by Abu Diab al-Sarmini.
if you think the article contain wrong information or you have additional details Send Correction