Second attack on 4th Armoured Division posts in Daraa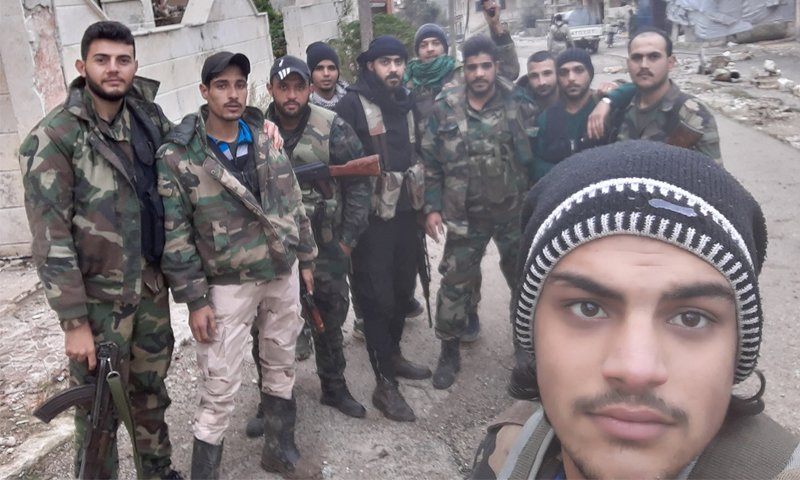 On Sunday, 7 February, unidentified persons targeted a military post of the 4th Armoured Division with a rocket-propelled grenade (RPG). The post is set up in the town of Nahaj, the western countryside of Daraa province.
Unidentified persons targeted a military post inside the Nahj Nursery, injuring one of the Division's militants. Following the attack, the military groups deployed to the al-Salem complex combed the area with medium weapons, Enab Baladi correspondent for Daraa reported, quoting reconciled members of the Division.
A motorcycle bomb exploded, on Sunday, near the State Security detachment in the city of Inkhil, northern countryside of Daraa. Two militants were wounded.
On 3 February, an explosive device exploded near the headquarters of the 4th Division in the town of Muzayrib, also wounding two militants.
The 4th Division has, on 6 February, removed reconciled personnel, former opposition fighters who signed a settlement agreement with the regime, from the checkpoints in the western countryside of Daraa. The Division sent reinforcements, of 200 militants, to the forces stationed in the Muzayrib Plant and al-Sa`qa Camp, reported Enab Baladi correspondent in Daraa.
Last week, similar 4th Division reinforcements arrived in the area, which settled in buildings of universities, the irrigation department, a cattle farm, and the bee administration.
This military build-up coincided with the regime's threat to storm the city of Tafas, west of Daraa. The regime forces demanded that six wanted persons from the area be handed over, or otherwise be deported to northern Syria.
The regime forces also demanded the handover of government buildings and medium weapons, which they claim have been used in the clashes that took place last January between the Zuabi and Kiwan clans.
The military reinforcements, coming to the western countryside of Daraa, have blocked the road that connects the western region with Daraa, passing through the towns of Muzayrib and Al-Yadudah, since the start of the military campaign on January 23.
Daraa and Quneitra provinces have been controlled by the Syrian regime forces since July 2018.  The two provinces were subjected to a forced settlement agreement with the regime forces.
Russia guaranteed the agreement, which provided that the armed opposition groups hand over heavy and medium weapons in exchange for the release of detainees, the legalization of dissidents' status, and the return of the dismissed employees to their departments.
if you think the article contain wrong information or you have additional details Send Correction