Real estate sales increase by 25 percent in 2020 in Syria's al-Hasakah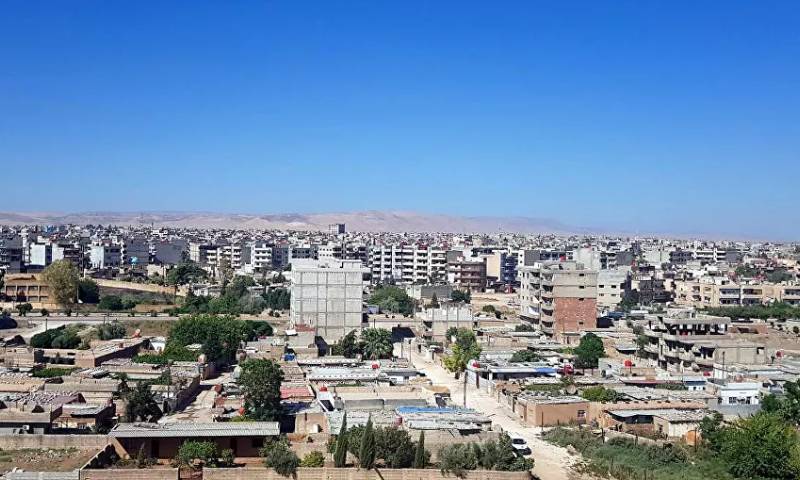 The rate of real estate sales transactions concluded in the Directorate of Cadastral Affairs in the al-Hasakah city of northeastern Syria increased in 2020 by more than 25 percent, compared to 2019 rates.
In 2020, the directorate carried out 21,295 property transactions, according to the director of the al-Hasakah's Directorate of Cadastral Affairs, Dawas al-Marie. 
Al-Marie stated to the pro-government local newspaper al-Watan on 17 January that 85 percent of the transactions are contracts restricted by encumbrances, while the remaining part is regular sales contracts, court order sells, or plot demarcation contracts.
An encumbrance is registered on a title as a restriction regarding the use of the property. It signifies that the right in rem in respect of which the encumbrance was placed is the subject of a dispute. An encumbrance may nullify or limit the rights of the person registered as the owner in the cadaster, whether a natural or legal person.
A plot demarcation process is a technical transaction aimed at dividing the property into several plots or allocating part of it and merging it with a neighboring property.
The al-Hasakah Finance Directorate has received an amount of 10 million, 63,000, and 624 Syrian Pounds (SYP = 3,399 USD) as real estate transactions' fees.
The number of transactions concluded in the past year exceeded the number of transactions carried out in 2019 by 25 percent. The number in 2020 amounted to 15,613 with real estate fees of more than 14 million, 625,000, and 668 SYP (4,941 USD) than the previous year, al-Marie said.
In 2020, the directorate completed 10,896 real estate registration statements and 3,200 land survey statements.
The neighborhoods of Halko, al-Madinah 2, and al-Madinah 7 in al-Qamishli witnessed the largest numbers of sales and property transactions on the governorate level. Most of these transactions were centered on undivided residential lots and encumbrances placed on property sales contracts. 
Other neighborhoods, including the al-Salihiyah and al-Aziziyah, which are administratively affiliated to the neighborhood of Khashman 17 and the neighborhoods of al-Nasirah and al-Kalaseh, which are affiliated to the neighborhood of Doulab al-Awaisi, in al-Hasakah, came in the second place in regard to transactions numbers. 
According to al-Marie, the neighborhoods of al-Malikiyah city came third in terms of the type and legal classification of the aforementioned transactions.
if you think the article contain wrong information or you have additional details Send Correction