For urban development purposes: Idlib city council invests in public spaces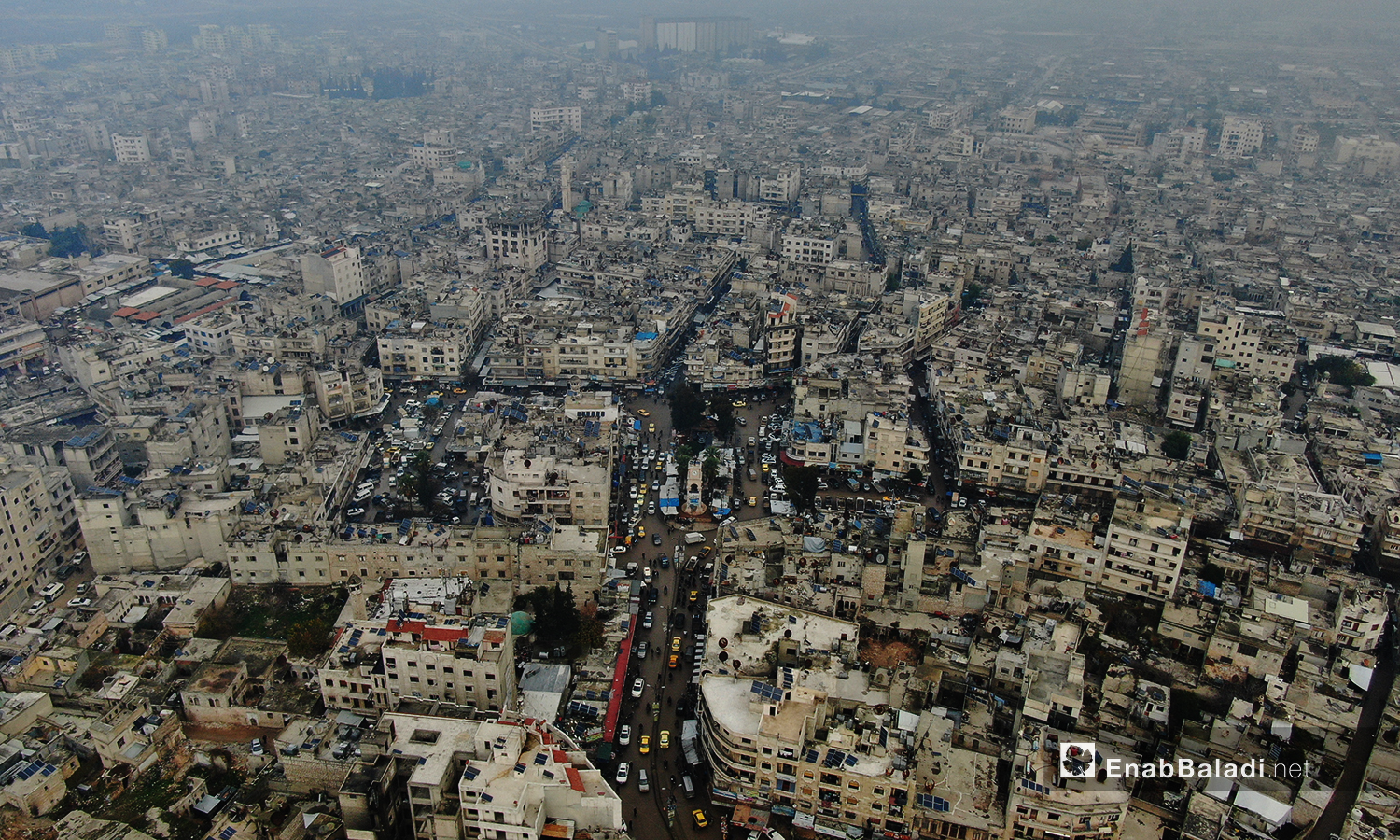 Idlib city council has announced a sealed envelope tender to invest in several public spaces and squares as alternative markets and parking lots under established technical, financial, and legal requirements.
The council's announcement published on 13 January clarified details on how to apply bids with sealed envelopes in the council's office.
Applicants must provide a written request, a copy of their ID, or a civil registration record certified by the civil affairs directorate, as well as a payment of 1000 US dollars as insurance, to enter the sealed tender.
The submission of applications will begin on 21 January and continue until 20 February, while opening the sealed envelopes would be concluded on 23 February.
Member of Idlib city council Firas Alloush told Enab Baladi that five real estate areas had been chosen for investment as markets to replace vendors' stands, which will be removed from sidewalks and roads and moved to regulated areas.
Alloush spoke of other state land chosen by Idlib city council to be invested as parking lots.
There is no financial return for the city council from this land investment. The council will pay the expenses and costs of equipping these places in agreement with the investors, Alloush added.
He pointed out that the insurance amount of 1000 USD  was enforced to oblige contractors or investors to carry out all the assigned work. The amount would be returned to applicants who lose the sealed tender.
Idlib city in northwestern Syria is witnessing rapid urban development in conjunction with population growth, which requires meeting an increased need for housing, jobs, infrastructure, and engineering planning.
During a meeting between the director-general of local councils in the Syrian Salvation Government (SSG) in Idlib, Ahmed al-Yousef, with the head of Idlib city council, Khair Eddin Issa, and Idlib's municipal president Saleh al-Aswad in December 2020, a group of service projects to be implemented by engineering workshops were announced to beautify the city of Idlib.
The meeting's statement announced the beginning of maintenance and pavement works of the city's main streets, as well as the establishment of popular markets so that owners of unlicensed vending stands could move their activity to designated places, particularly those officially warned to remove their stalls.  
In December 2020, the council supervised the engineering workshops in the al-Sabe' Bahrat and the Prison roundabouts; Issa told Enab Baladi in a previous talk.
"Maintenance work and engineering studies are underway to organize and redevelop the city in stages and within available resources," Issa said.
"The units ground their work on organized cadastral surveying operations and specific technical and engineering bases," Issa added. 
These engineering operations cover the city's squares, main roundabouts, and entrances in their first phase.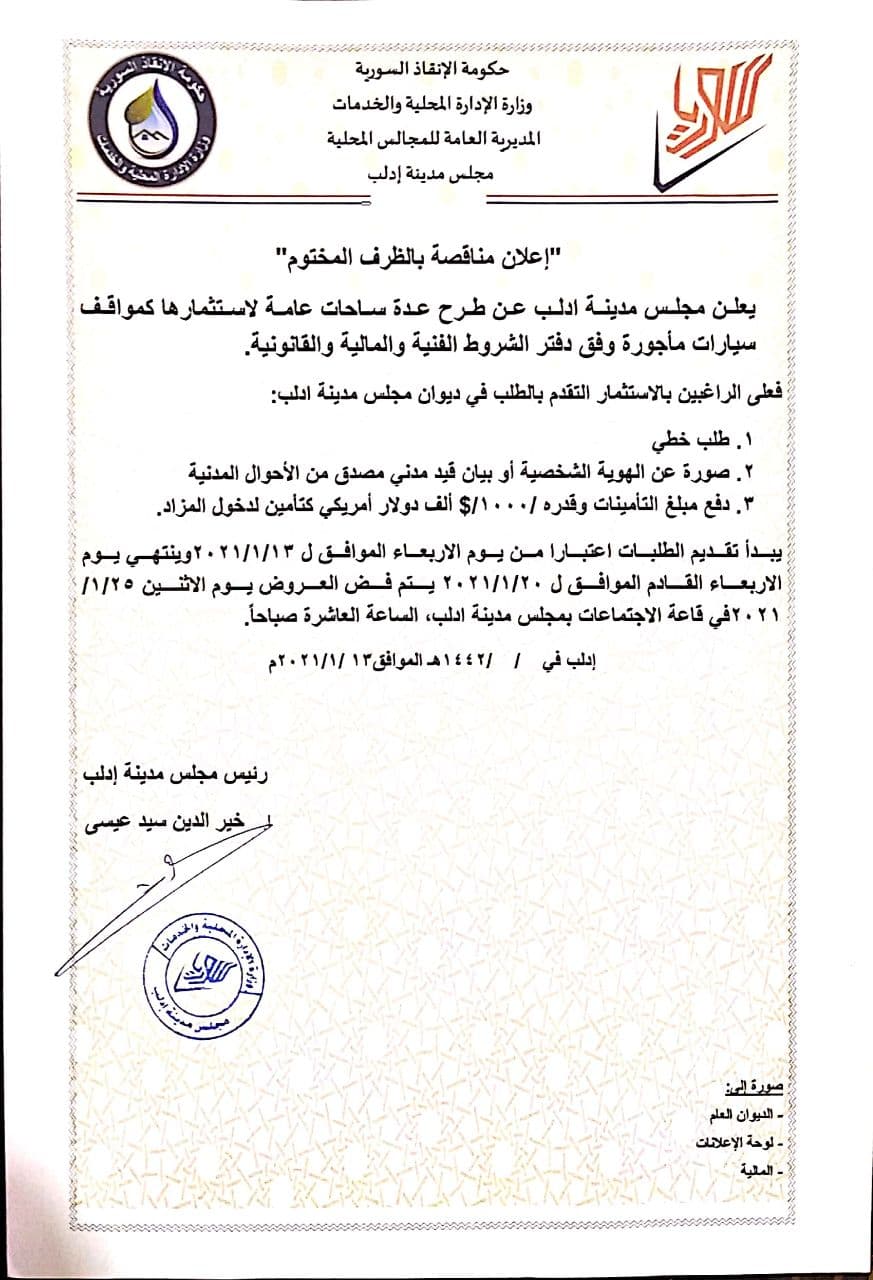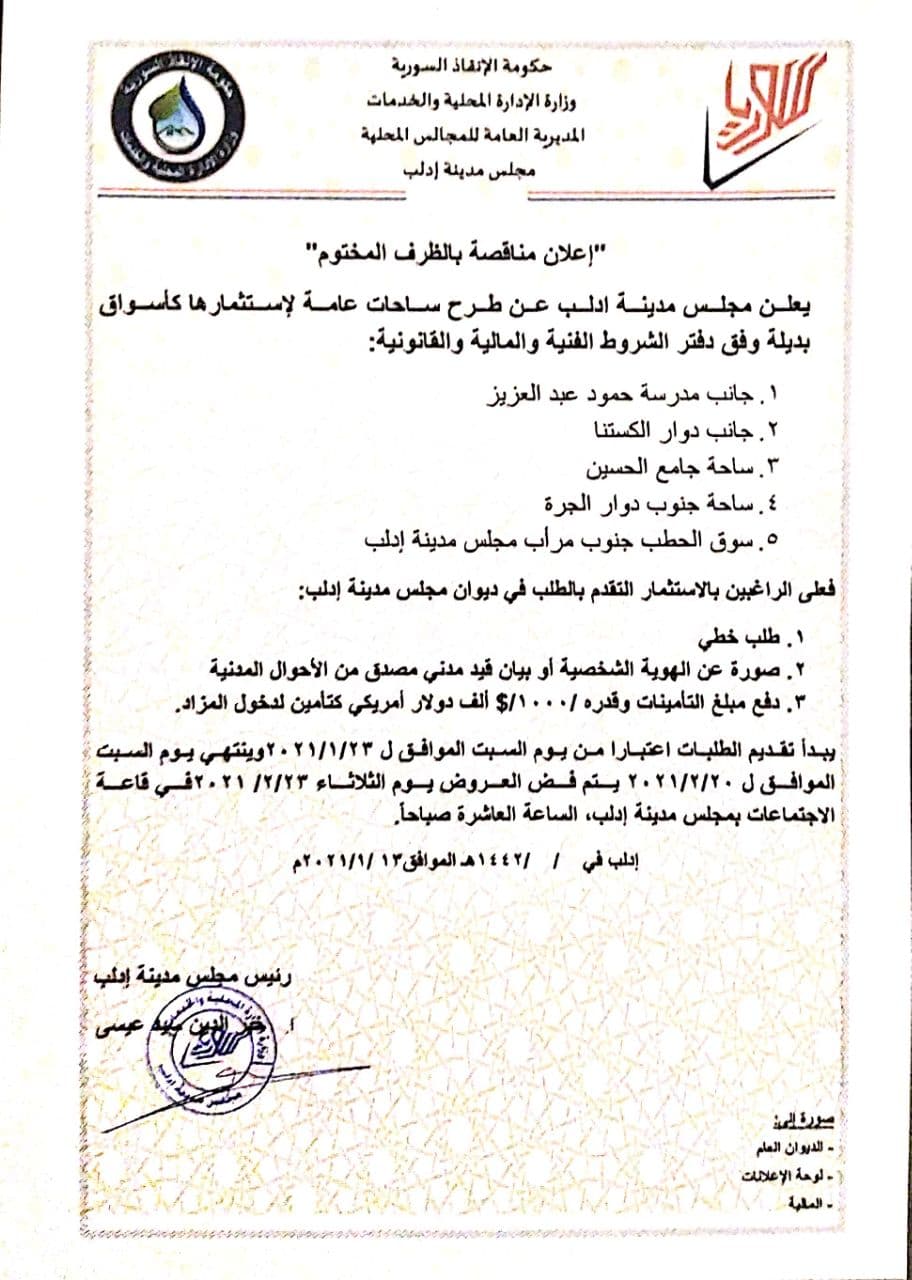 if you think the article contain wrong information or you have additional details Send Correction