Syrian regime's government requires its ministries to offer emergency plans for reconstruction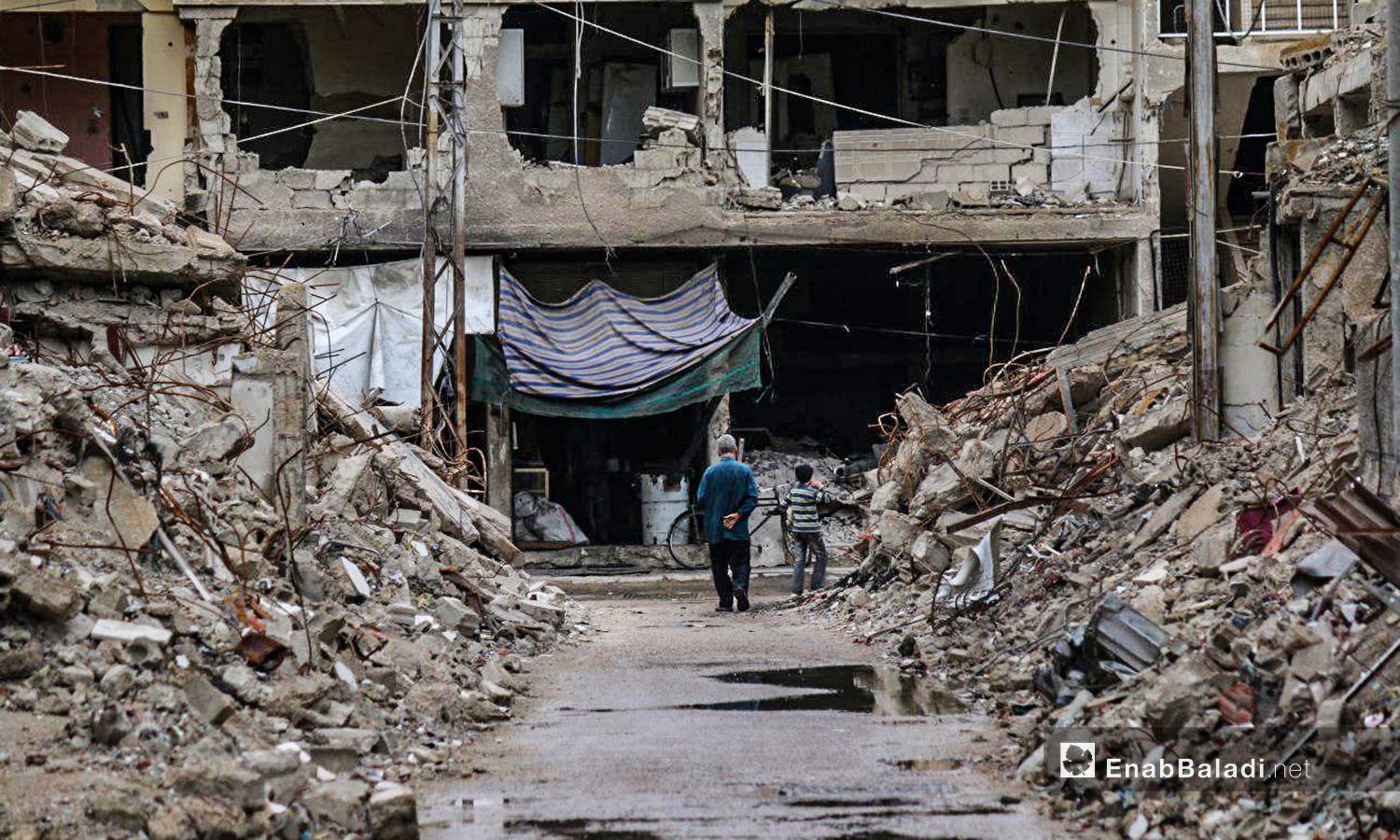 The Syrian regime's government has asked its ministries to prepare a list of emergency projects to be implemented in connection with reconstruction work during the coming year while setting conditions for accepting these projects.
On 25 November, the government, represented by the reconstruction committee, sent an official letter to all its ministries and affiliated institutions to identify a list of emergency projects to be carried out by each ministry in the central administration or administrative authorities, Al-Watan local newspaper reported.
The government has stipulated that the proposed projects should include specific criteria for the work of the reconstruction committee No. 28. The projects should be in line with the general state budget for the coming year 2021, under which the committee was allocated 50 billion Syrian pounds (18,518,518 USD).
An amount of 25 billion SYP (9,259,259 USD) will be added to the general budget allocation within the mass investment reserve allocations for the next year to approve the emergency plan.
The proposed projects must adopt specific criteria; mainly, they should be centered on repairing damage caused by the Syrian war with a maximum financing ceiling of 400 million SYP (148,148 USD) per project.
The projects should be submitted to the central administration directorates or public entities of an administrative nature rather than an economic one.
In addition, these emergency projects should give priority to implementing public-sector construction and rehabilitation projects.
In order to be accepted, the proposed projects should not be funded by an international organization or donor.
In the meantime, the Syrian and Russian growing interest for reconstruction is met with a European and American refusal restricted by reaching a political transition in Syria and implementing Security Council resolution No. "2254".
Russia pledged to allocate 1 billion USD to Syria's reconstruction process in the "International Conference on the Return of Syrian Refugees" held on 11 and 12 November in the Syrian capital, Damascus, and under Russian auspices. 
The head of the Russian-Syrian inter-agency coordination headquarters for the return of refugees, Mikhail Mezentsev, said that "Russia will assign 1 billion USD to rehabilitate electrical networks, industrial complexes and other humanitarian projects in Syria," according to the Russian Sputnik news agency.
According to Russian Deputy Prime Minister Yury Borisov, Russia handed over the regime's government an economic project last September that included different economic and commercial fields.
Borisov confirmed that the work to expand economic and commercial cooperation with Syria will continue and that more than 40 reconstruction projects are under study in the fields of energy, infrastructure, and hydroelectric power stations.
The real cost of reconstruction in Syria, according to United Nations (UN) estimations on 9 August 2018, reached about 400 billion USD, according to a report issued following a meeting of the UN Economic and Social Commission for West Asia (ESCWA).
The Commission estimated the devastation scale in Syria at more than 388 billion USD, pointing out that this figure does not include "human losses" and people who have left their homes.
if you think the article contain wrong information or you have additional details Send Correction