Replacement identity documents for people affected by Latakia fires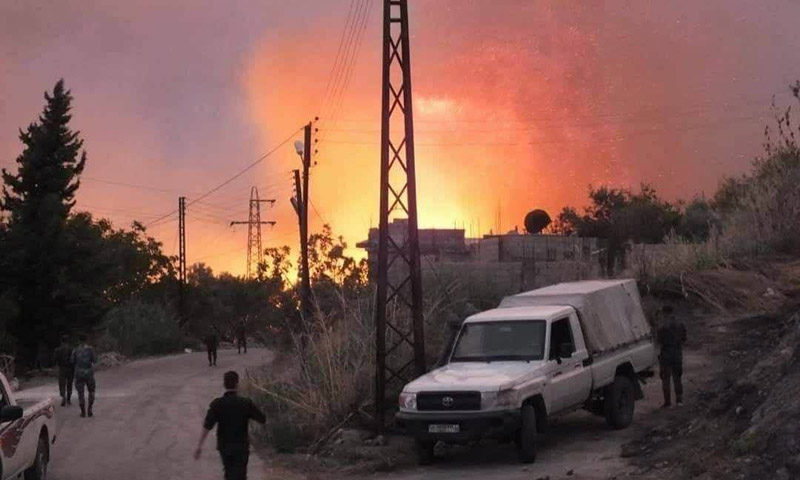 The Syria Trust for Development has provided assistance to nearly 100 people who lost their important identity documents in the bushfires that hit Syria's coast Latakia province. 
The pro-government newspaper al-Watan reported on 30 November that the Syrian Trust for Development response team helped a dozen families who lost their own personal documents due to the fires that broke out last October into the rural areas of Latakia. 
The assistance was manifested in facilitating families' access to new personal and family documents through establishing one service department in the town of al-Fakhoura, with the cooperation of the Police Department, the Personal Status Department, and the Finance Directorate. 
Those affected can quickly obtain replacement certificates through the newly-established service department without checking the relevant official bodies personally. 
The Syria Trust for Development is a non-governmental organization, but it is directly linked to Asma al-Assad, the wife of the head of the Syrian regime, Bashar al-Assad.
Syria fires
The devastating fires, which raged out of control on 9 October, have resulted in the deaths of three people and the injuries of 87 others. The fires described "as the largest in the history of Syria" amounted to 171.
According to the Syrian government's Agriculture Minister Mohammed Hassan Qatana, the total area burned across the provinces of Latakia and Tartous reached 11,500 hectares.
Qatana said that 60 percent of the burned area is forest land, and the remaining area is agricultural land, explaining that the total area cultivated in agricultural lands is only 4 percent.
The minister pointed out that olive crops are the most affected, and some lands are severely damaged.
Following the fires, the Syrian government sought to promote its injection of a large amount of money to compensate the fire victims, including the lands' owners and workers.  
The Syria Trust for Development also announced on its official Facebook page, on 24 October, that the public donations to assist those affected by the fires reached six billion Syrian pounds ( SYP-approximately two and a half million US dollars).
Response to the loss of ownership documents 
On 8 October, Syrian civil organizations filed a complaint to three United Nations (UN) special rapporteurs to address the issue of civilians' loss of essential legal documents during the war and the ensuing dire consequences. 
The organizations demanded that concerned political parties, chiefly the UN and the Syrian government, take meaningful steps to resolve the difficulties encountered by Syrian displaced people due to this problem.
The loss of such documents robs owners of their housing, land, and property (HLP) rights and provokes further restrictions that hamper their freedom of movement and participation in political life, as well as the reception of humanitarian aid.
if you think the article contain wrong information or you have additional details Send Correction