New decisions by "Salvation Government" on house rentals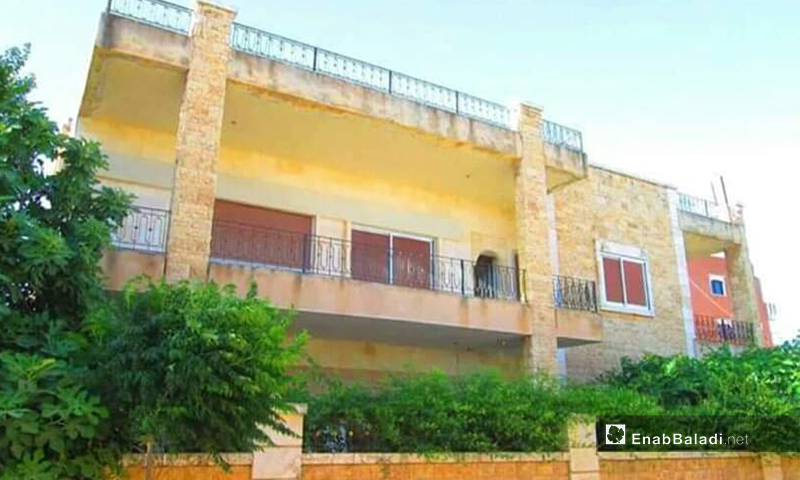 The "Syrian Salvation Government" (SSG) in Idlib province issued a series of decisions related to housing rentals and lessor and tenant's contracts in the region.
According to a decision by the SSG's Prime Minister's Office, which was signed on 2 July, the leases are extended as long as the reasons for the contracting continue to exist between the two sides.
The decision set out the rents for all properties in the Turkish lira and identified the commission of owners of real estate offices that undertake the rental and contract-making process by not more than half a month of rent cost, under liability.
The SSG's decision also determined the lease term between the lessor and the tenant for at least one year to be renewed by agreement between the two parties.
As by the decision, the leases that were signed and documented by the "General Directorate of Real Estate" and its executive offices are "binding agreements."
Moreover, the lessor is obliged to document all leases at the "General Directorate of Real Estate" or one of its offices, under liability.
According to the text of the SSG's resolution, The "General Directorate of Real Estate" is the authority responsible for determining the rents and re-assessing the rented property's value by forming local committees in the same area, when a dispute arises between the lessor and the tenant.
Besides, all leases signed before the implementation of the resolution are referred to the "General Directorate of Real Estate" for decision.
The directorate is also responsible for distributing the telephone numbers of real estate offices according to the decision.
Under the SSG's resolution, a real-estate documentation office is to be established in the Ministry of Local Administration and Government Services building to document the rental agreements.
Meanwhile, the cost of housing rentals has risen since the beginning of the current year, which exceeded the average of 200 US dollars, according to what was monitored by Enab Baladi.
This rise in rents was a result of the massive waves of displacement to the cities and rural areas of Aleppo province.
The Public Relations Officer of the SSG's Ministry of Development and Humanitarian Affairs, Mohammed Ghazal, confirmed in an earlier interview with Enab Baladi that there were attempts to control the city's rental prices.
Ghazal pointed out that the SSG has counted the residential blocks, houses, and farms in two main areas in Idlib and the western Aleppo countryside in an attempt to secure new houses.
He added that there are houses ready for occupation; however, their owners are absent, in addition to houses that need to be maintained and reconstructed.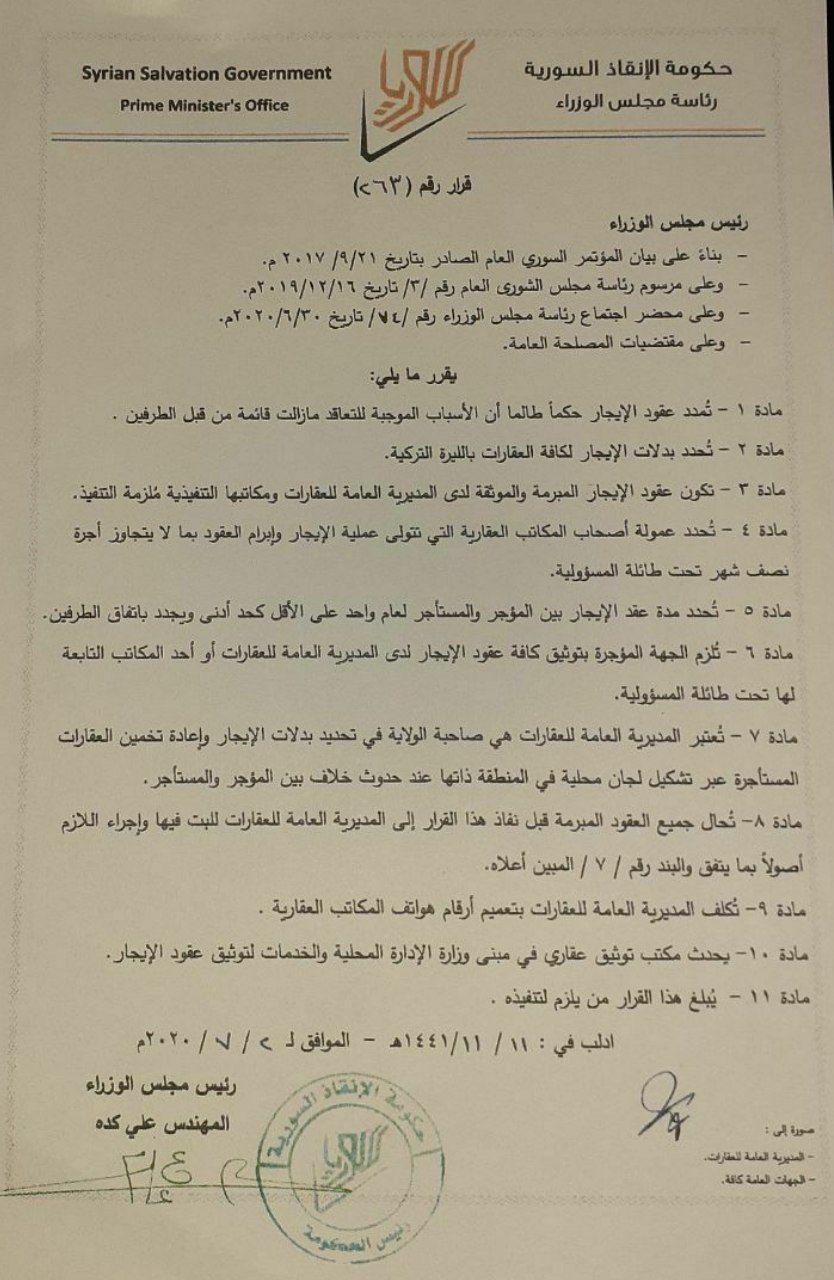 if you think the article contain wrong information or you have additional details Send Correction