Central Bank of Lebanon denies news of selling Tfail village on borders with Syria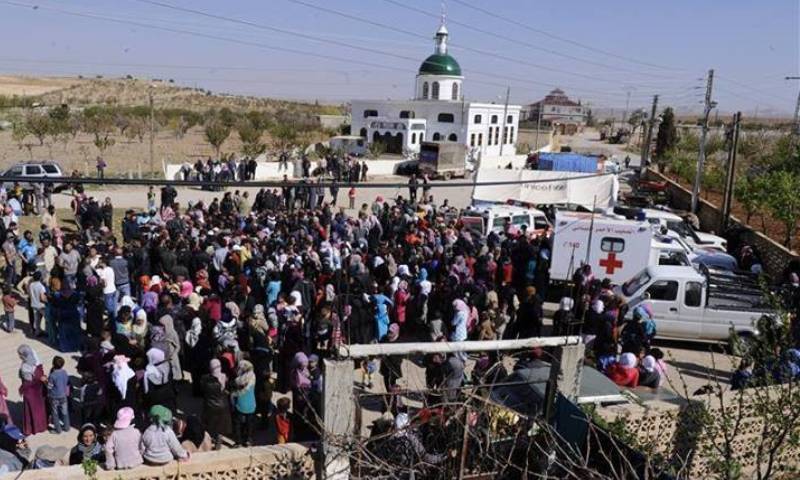 The Central Bank of Lebanon has denied news about the selling of Tfail village on the borders with Syria to foreign non-Lebanese parties.
"The National News Agency" reported a statement by the Central Bank of Lebanon on 21 July saying that "the news of selling Tfail village is not true, and that these properties are still the property of the Bank of Lebanon."
The statement came after news spread through social media about the selling of Tfail village. This news was later adopted by Lebanese news sites, according to the Lebanese "National News Agency."
This came in conjunction with the decision of Judge Faisal Makki, the Head of the Beirut Implementation Service, to freeze the assets and some property of Lebanon's Central Bank Governor, Riad Salameh, after a group of lawyers filed a lawsuit against Salameh accusing him of corruption disposal of public property.
It is worth noting that this is not the first time the Tfail village's selling becomes circulated news. In 2019, the Lebanese news website, "Janoubia," reported that the Central Bank of Lebanon had sold the village to a Syrian figure linked to the Syrian regime.
In the same year, the Syrian regime's army established a military position point in Tfail village on the pretext of performing a study on the village, according to what the village residents told Lebanese news websites.
In the spring of 2014, the village was attacked by the Syrian regime's warplanes with barrel bombs, before the regime's offensive on the al-Qalamoun area supported by the Lebanese "Hezbollah" fighters.
Tfail village
The village of Tfail is located on the Syrian and Lebanese borderline, near the Assal al-Ward town on the Syrian side.
In 2014, the village witnessed several military operations, after which the regime's forces and members of Lebanon's "Hezbollah" entered the village, in conjunction with the battles in western of al-Qalamoun area.
On the Lebanese side, Tfail is part of the Brital area in Lebanon, with a population of 5,000 persons; however, the number has risen to 15,000 as displaced persons from neighboring towns flocked to the village in 2011 and 2012.
The village cannot be reached through Lebanon unless by helicopters, and those who want to reach it by land from Lebanon have to cross the border crossings between the two countries.
The Lebanese news website, "al-Markazia," reported on sources from "Hezbollah," saying that "Tfail is a Syrian town within the borders of Syria. Those claiming that the village is a Lebanese land should ask the Lebanese state to open a route across the Lebanese border and fulfill its obligations towards its people, to care for their living and economic conditions."
if you think the article contain wrong information or you have additional details Send Correction