One Lebanese Civilian killed And Others Detained By Syrian Border Guards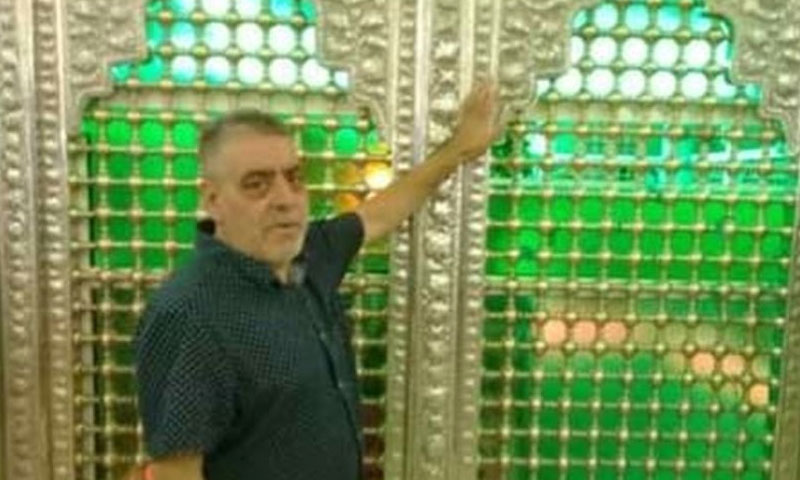 A Lebanese citizen succumbed to his wounds that he sustained after he and four others got shot by the Syrian border guards in the rough terrains that jut into the Lebanese Syrian borders.
The official Lebanese National  News Agency (NNA) reported on Saturday, September 21, a citizen from the Lebanese Baalbek district, died affected by his wounds after getting shot by the Syrian border guards (Al-Hajaneh).
Lebanese media outlets, including Safir al Chamal and the Voice of Lebanon, mentioned that on Friday evening the deceased  Abbas Raad, known as "Barzawi" got shot along with four other Lebanese citizens by the Syrian border guards while on a hunting trip in the Syrian rough terrains, in the neighborhood of al Khashe. Besides, the other four citizens were arrested the Syrian regime forces.
The Barzawi family went to the Syrian territory to receive Abbas Raad's body, while the fate of detained four remains unaccounted for yet. However, the Syrian regime has not made any official comment on the incident until now.
Last June, the Syrian regime detained two members of the General Directorate of State Security on Syrian territory while they were on a recreational hiking trip in the heights of Jabal Al-Sheikh (the Mount Hermon) adjacent to the town of Rachaya. Then, the two secretary members were officially handed over to the Syrian regime's allies in Lebanon, sparking a wave of condemnation among the official and popular circles.
Additionally, the  NNA  illustrated that the two state security agents, identified as Rayan Olabi and Raydan Sharrouf, arrived at the Masnaa Border Crossing and crossed the Lebanese territory where they were taken into custody by the Syrian army for four days in Syria.
The control of the geographical areas on the Syrian-Lebanese border overlaps between the regime forces and its Lebanese allies. Over the past years, neither opposition armed groups nor Islamic factions managed to progress to these areas, which mountainous routes are used to back up the Syrian regime.
Last February, the "Fourth Division" of the "Syrian Army" entered the rough terrains of the Lebanese Tfail village, and set up a military center, according to the Lebanese al-Markazia – central news agency.
Al-Markazia considered the entry of Assad's forces "a violation of the Lebanese sovereignty by the Syrian side, where the 'Fourth Division' was stationed at a depth of three kilometers on the border inside Lebanon, thus capturing large areas of Tfail' s common lands, almost seven square kilometers."
Tfail village lies near Assal al-Ward town on the Syrian side. In 2014, Tfail witnessed military operations through which regime forces and members of the Lebanese Hezbollah entered it, in conjunction with the ongoing battles in the western Qalamoun on the Syrian side.
if you think the article contain wrong information or you have additional details Send Correction